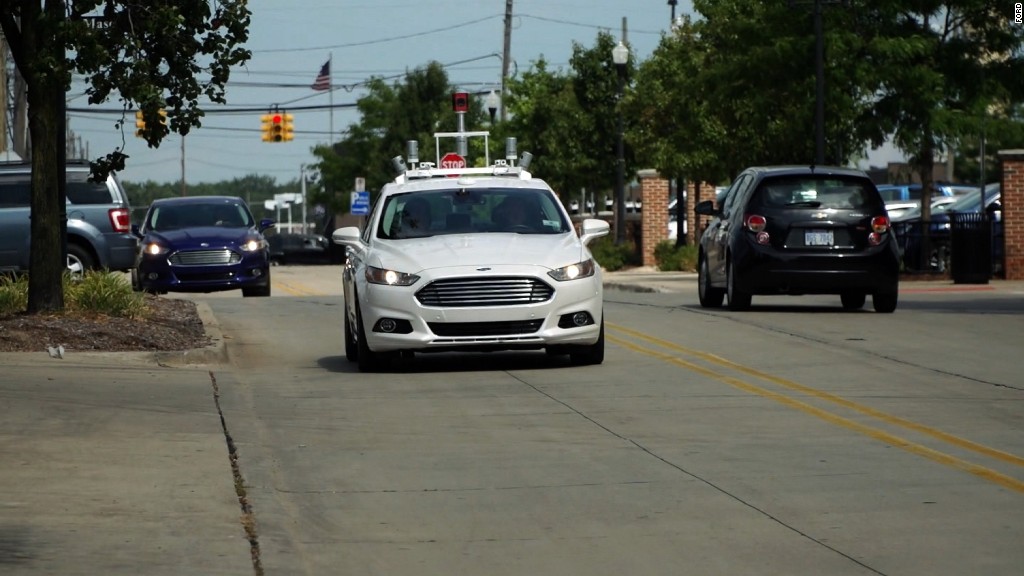 For automakers, the long run of sales growth has reached the end.
Industry sales in the U.S. have risen every year since hitting bottom in 2009. That was an awful year: GM and Chrysler filed for bankruptcy and the economy suffered massive job losses.
Now, it's likely that 2016 sales will be flat or even fall short of last year's 17.5 million record.
September sales numbers released Monday were down from a year ago, the third time that has happened since May. And year-to-date, sales are essentially unchanged from where they were last year.
One of the headwinds for sales is the rising prices of new cars.
The average price of a car bought in September was $34,372, according to Kelley Blue Book. That's up $823 from a year ago. The price of cars is jumping twice as fast than the cost of living.
"It's all about affordability," said Michelle Krebs, a senior analyst with AutoTrader. She said a survey by her parent company, Cox Automotive, shows that "57% of those surveyed said they simply can't afford a new car."
The shift away from small car models to crossovers and SUVs is part of the reason for the price increase. New options that buyers want, from safety features such as automatic braking to internet connectivity, are also lifting the average price.
"We're adding more and more equipment," Krebs said. "The people who are buying new are buying fully loaded cars."
Related: Best loved new cars of 2016
The good news for the industry is this appears to be more of a plateau in sales rather than a the start of a sharp decline. Most forecasts say unless there's a economic downturn or some other external shock, sales should stay near the 17 million a year level.
Most of the factors that have fed stronger sales in recent years remain in place. They include increased availability of car loans, lower gas prices, and pent up demand because so many cars on the road are old clunkers.
In addition, the long bull market for stocks and the rebound in home prices have lifted household wealth -- helping spur cars sales.
Most of all, the steady growth in jobs and recent pick up in wages is the major factor that could stop car sales from plunging.
But the cyclical nature of car sales has finally caught up with the industry.
Seven straight years of increases "has not occurred since the dawn of the automotive retail market in the 1920s," said Eric Lyman, senior analyst with TrueCar. "It's been a very impressive run."