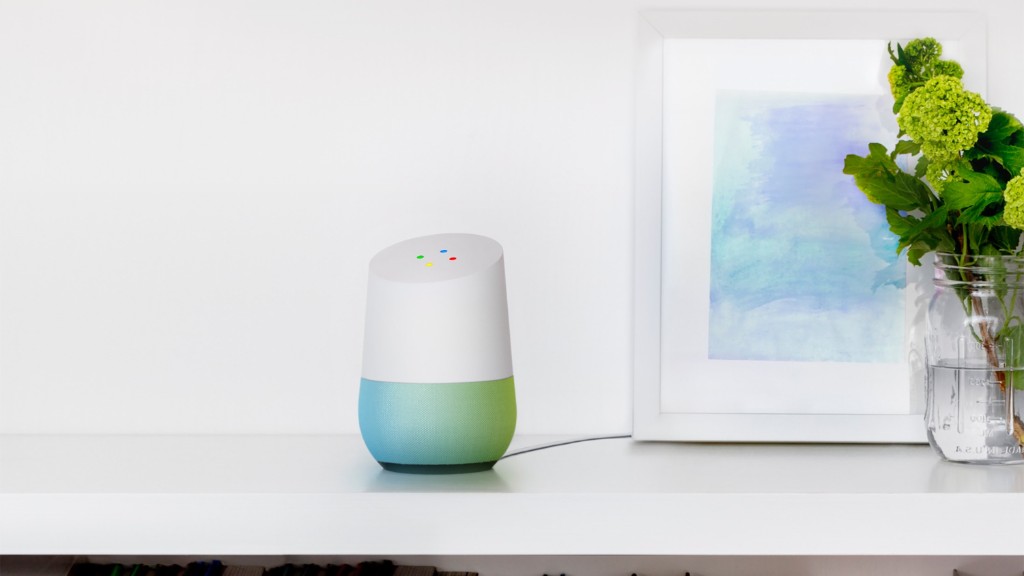 Pixel, the first Google phone to carry exclusively Google branding is poised to take on the iPhone with a built-in artificially intelligent assistant.
The company is holding a press event in San Francisco on Tuesday, where we could finally get a look at the Pixel smartphone.
But we're expecting a lot more than just smartphones to debut on stage. From a smart home gadget to a new Chromecast, here's a look at what the rumor mill is serving up ahead of the big event.
Google launches offline YouTube app and Wi-Fi expansion in India
Pixel Phones
Google's new Pixel smartphones will run on its latest mobile operating system, Android 7.1 Nougat. The devices drop its Nexus branding for "Pixel" -- a nod to its existing tablet and Chromebook line. They will come in a 5-inch and a 5.5-inch display. It will be available in Quite Black, Very Silver, and Really Blue.
Other specs include 4GB of RAM, a 12MPcamera, Qualcomm Snapdragon 820 processor, a fingerprint sensor on the back.
The phones will also launch with its AI assistant, Google Assistant. On stage, Google demonstrated how its personal assistant can make a reservation right from your device. Pixel also has an improved camera, and anyone who has a Pixel device will get free storage of photos and videos at full-resolution.
It's available for pre-order in the U.S. starting on Tuesday.
Chromecast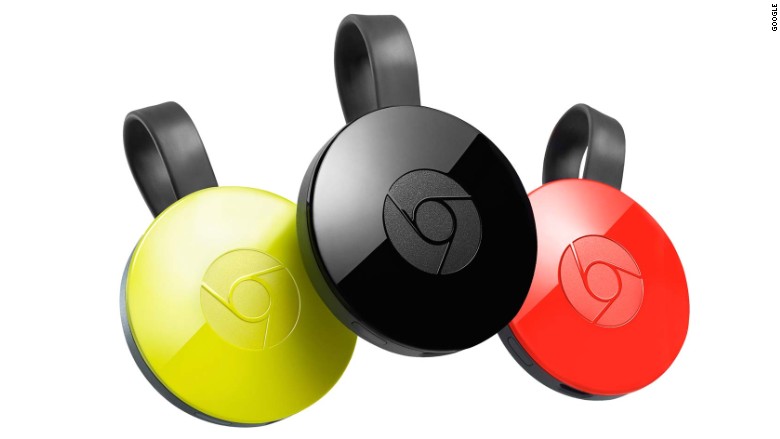 Ahead of the holiday binge-watching season, Google is expected to unveil its next-generation Chromecast, its popular content-streaming device. The Chromecast Ultra will likely get a redesign version and come with 4K support. It's also rumored to ditch the Chrome logo for Google "G" branding.
Google Home
In May, Google announced Google Home, the company's answer to Amazon's Echo speaker. The gadget, which features a built-in personal assistant, works with Google Voice search, so you can control smart lights and other Wi-Fi connected gadgets like thermostats. It also helps you manage Google apps like Calendar, as well as schedule appointments, listen to music or set reminders.
Small and colorful, Google Home will have a bit of catching up to do. The Amazon Echo, powered by its own assistant Alexa, has been a massive hit since its launch in 2014. Apple is rumored to be working on a similar device based around its voice-assistant software Siri, too.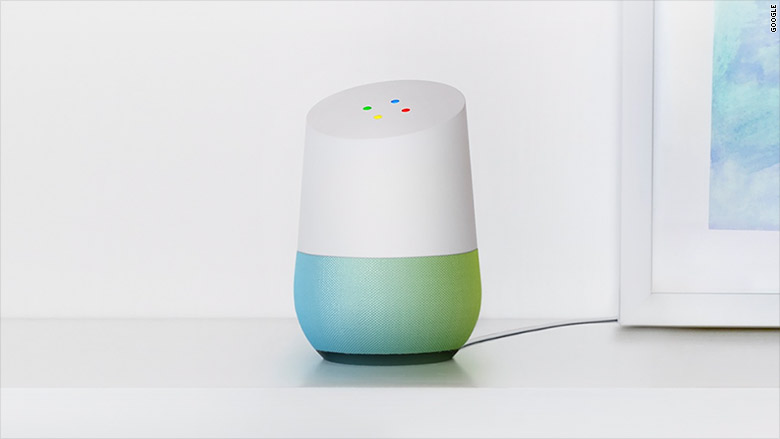 Daydream
There's a good chance we'll learn more about Google's mobile push into virtual reality. The company's Daydream platform, unveiled at its Google I/O developer conference in May, combines virtual reality headsets and controllers that let you use VR right from your Android smartphone.
Google showed off a concept rendering in May, so it's possible we may finally get a closer look at the headset. The headset, which will likely compete with Oculus and Samsung Gear VR, is it's first major hardware move into VR. Although it has promoted Google Cardboard for years, its headset will be a more advanced, grownup version that is baked into Google's mobile ecosystem.
Related: Google's plan to bring VR to the masses
Wi-Fi router
Google's cylindrical OnHub router may be getting some company. The company is reportedly planning to launch a new router called Google Wi-Fi.
Tech blog Android Police reports the router will have mesh networking capabilities, which link together multiple access points. In theory, this will allow it to act as a Wi-Fi extender and amplify connectivity throughout your home.
CNNMoney will be on the ground at Google's event on Tuesday, so stay tuned for complete coverage of its new devices.