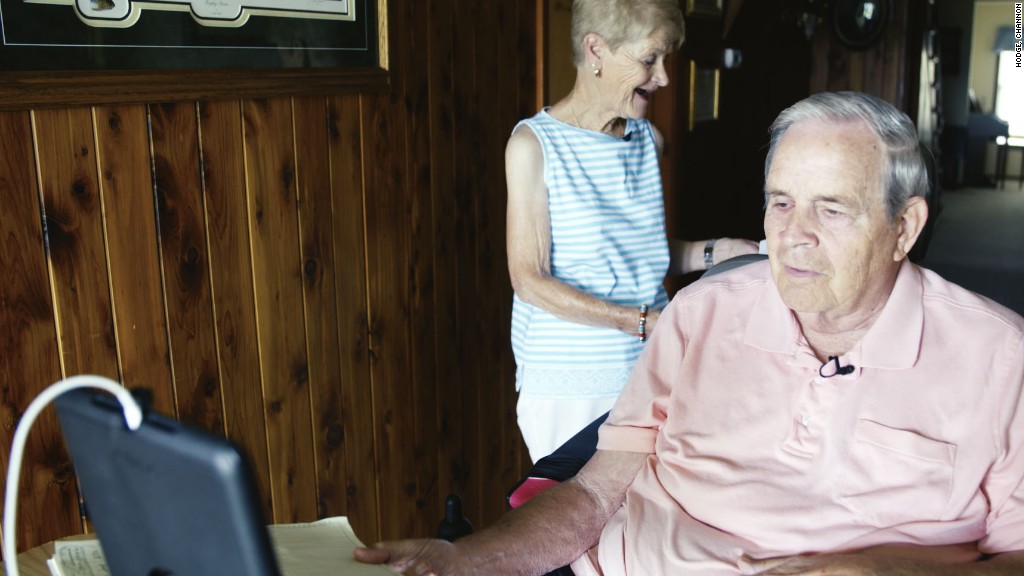 Lifesaving care for people in rural India will soon come through an app.
Intelehealth, founded by students at Johns Hopkins University, makes an app that lets health workers in rural communities act as a proxy for doctors who are unable to work in underserved areas themselves.
India has just one doctor for every 1,700 people, and while 70% of the population is in rural areas, about 60% of the healthcare infrastructure is in cities.
Health workers in remote areas are trained on very basic care -- they can't offer tests or consults on things like diabetes or asthma, according to Intelehealth founder and CEO Neha Goel.
"They can only refer them to a doctor, or the patient ends up self-medicating -- going to the pharmacy and getting over the counter pills with no prescription," Goel, 26, said. "Our approach is to digitize the way primary healthcare is delivered."
During the pilot program, Goel said she met a former schoolteacher in his seventies who lives with chronic joint pain and diabetes, and can now better manage those issues by consulting a doctor digitally. In another instance, an eight-month-old baby was diagnosed with spina bifida through the app, and referred to a hospital for surgery.
Before, they would have had to travel hundreds of miles, often spending a month's wages, to see a doctor. App-powered diagnoses save patients time and money. As a result, Goel said, people trust their health workers more, and are less likely to delay care.
When a patient arrives at a clinic, the health worker uses Intelehealth to create a record with demographic and personal data, any issues a patient is having, and photos. The patient summary is sent to an offsite Indian doctor, often a retired physician, who makes a diagnosis and sends it back to the clinic with a prescription or referral for further care.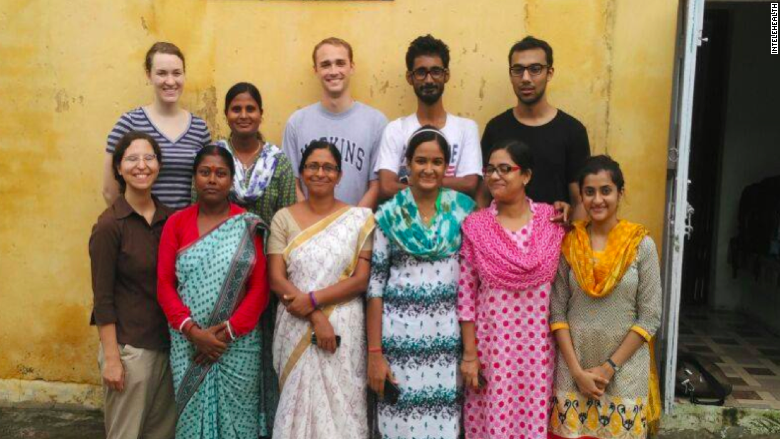 Patient data is collected and encrypted, but some data will be anonymized and used for research, like recognizing health patterns or the spread of disease in geographic areas.
There are a wide variety of conditions that patients present at clinics, and Goel said the company built data collection protocols for 80% of them.
Related: Seniors swap hospital visits for iPads
Unlike other telemedicine apps, Intelehealth can operate with low bandwidth, meaning even slow connections can load and use the Android app. Neha said when the four-person team began building the product, existing services either required too much bandwidth and couldn't function in rural communities, or had very limited clinical functionality.
Other groups working on telemedicine projects for remote areas include MIT's open-source health project Sana, India's Neurosynaptic's ReMeDi platform, and CliniPAK.
While students, Goel's team piloted the tech at two locations in West Bengal, India. It's now working to get the product to health workers in other parts of India. The Android app will be free for anyone to use, but Intelehealth also offers its software to organizations who want Goel and her team to manage it and train health workers. The app is currently in beta and will launch officially in two months.
The organization hopes to reach 500,000 patients by the end of next year, and plans to expand in parts of Southeast Asia and Africa.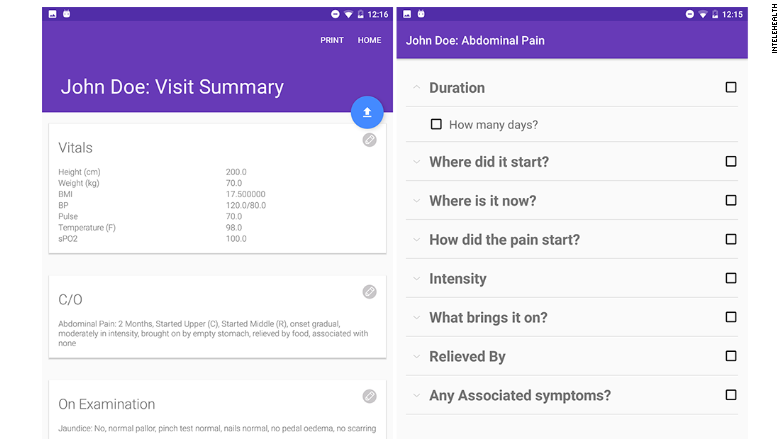 At launch, the company is open-sourcing the software to make it freely available for organizations who can't invest in technology development.
"Improving access to primary care at the crucial first point of care is very important," Goel said. "It's amazing to see technology an improved digital access can help fix parts of the health system that have not been working."