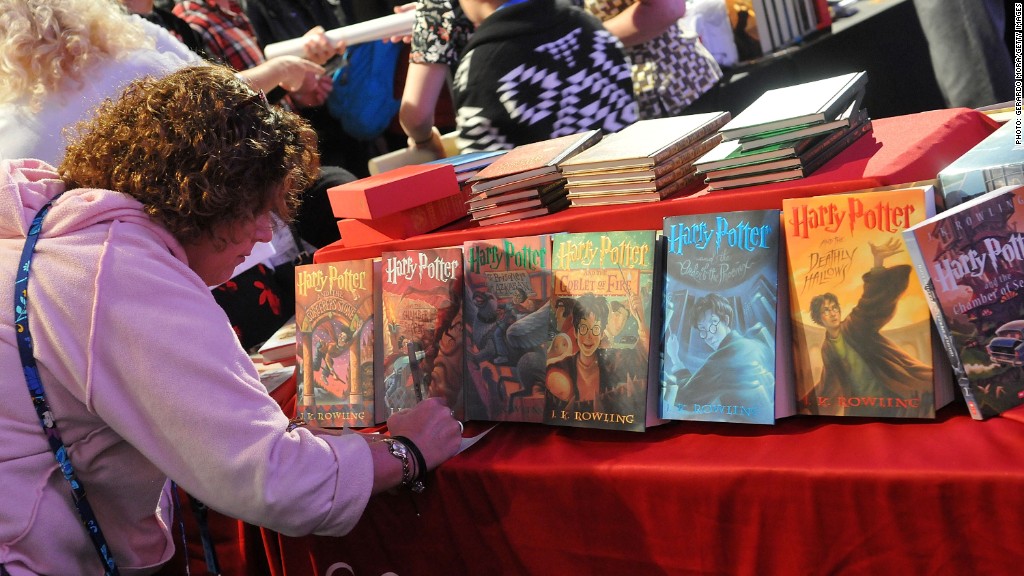 "Harry Potter" film fanatics will soon be able to binge watch the entire franchise in theaters.
All eight Potter movies will return to the big screen for a week beginning October 13, Warner Bros. studios announced.
The limited engagement is in celebration of the upcoming release of the Potter prequel film "Fantastic Beasts and Where to Find Them," based on the J.K. Rowling book of the same name.
The movies have been digitally remastered and will be shown in IMAX 2D. Cast members will appear at select screenings in Los Angeles and London.
It marks the first time all of the Potter films will be shown at the same time in U.S. theaters.
To date, the last six Harry Potter films have collectively grossed approximately $216 million in IMAX theaters worldwide, according to Warner Bros. estimates.
Like CNN, Warner Bros. is owned by Time Warner (TWX).
"Fantastic Beasts and Where to Find Them" premieres November 18.