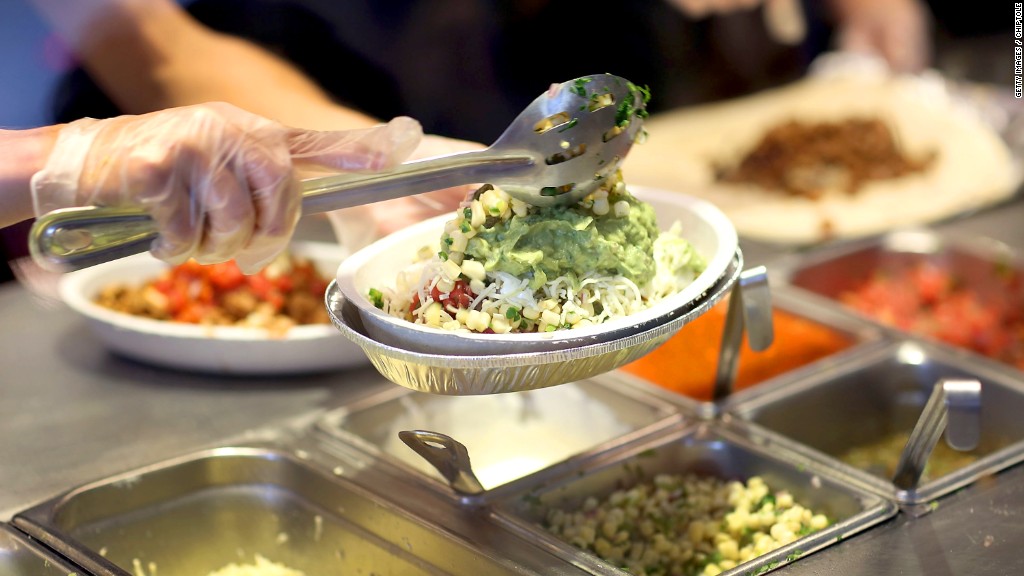 The Don Pablo's chain of Tex-Mex restaurants filed for Chapter 11 bankruptcy protection on Tuesday.
Don Pablo's and its parent company, Rita's Restaurant Corporation, blamed competition from Chipotle (CMG), Moe's Southwest Grill and Tijuana Flats, plus Mexican-style menu offerings at Chili's, Applebee's and TGI Friday's.
They also cited weaker business for casual dining overall.
Related: Chipotle adds chorizo just in time for Taco Day
Don Pablo's opened in Lubbock, Texas, in 1985 and had 120 restaurants at one time, peaking in the 1990s. It now has 12 locations in nine states, according to its website. Those restaurants will stay open during bankruptcy proceedings.
The restaurant company and its bankruptcy lawyers did not immediately return messages from CNNMoney.