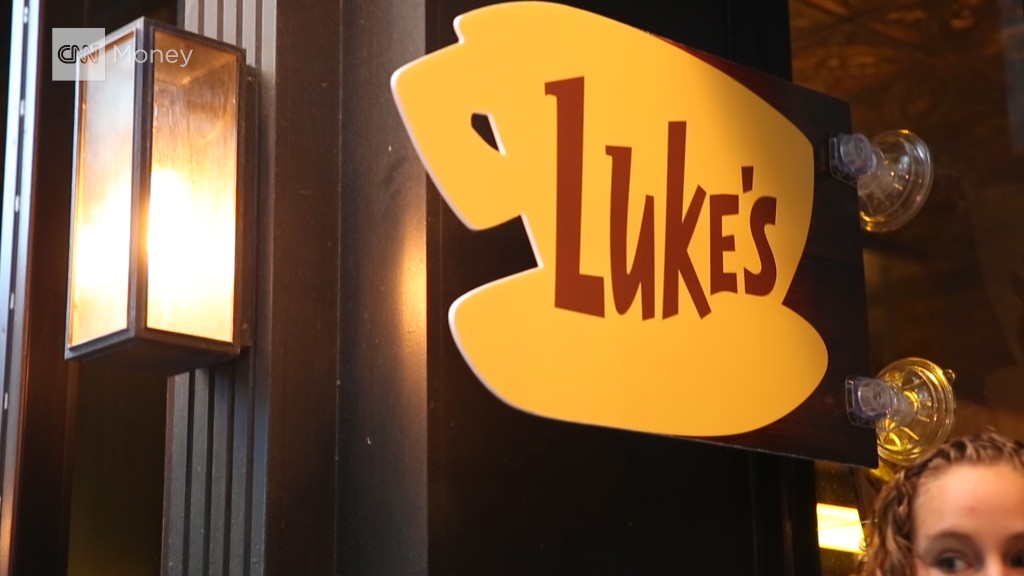 Fans of "Gilmore Girls" got an extra perk with their morning coffee Wednesday.
More than 200 coffee shops across the country transformed into replicas of Luke's Diner, the show's familiar eatery, to promote the series' Netflix (NFLX) revival this fall. The day also marked the 16th anniversary of the show's premiere.
Related: 'Gilmore Girls' revival coming to Netflix with original stars
Those craving all things Gilmore were invited to grab a free cup of coffee in tribute to Lorelai and Rory, the caffeine-addicted mother and daughter at the center of the show. The cups featured quotes from the show printed behind custom Luke's coffee sleeves.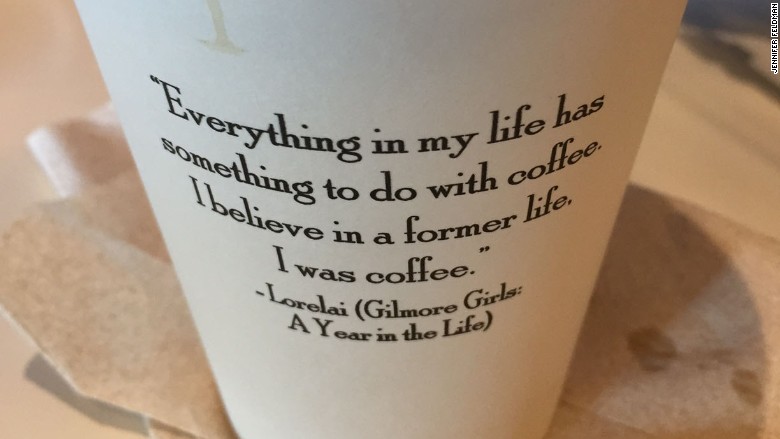 Netflix is bringing back the comedy-drama on Nov. 25 as a four-episode miniseries titled "Gilmore Girls: A Year in the Life." Stars Lauren Graham and Alexis Bledel will reprise their roles.
Business was booming early Wednesday at the Bean, a Luke's location in New York. Jannel Varona, a shift leader at the shop, said the store had about 300 customers by 9:30 a.m. -- up from its usual 50.
Netflix stock has spiked 8% in the past week. Despite a brief outage Saturday, the company is riding high on the debut of "Luke Cage," a well-received series from Netflix and Disney (DIS) set in the Marvel Comics universe.
Related: Netflix stock is as bulletproof as Luke Cage
And last month, Netflix began reaping the benefits of a deal with Disney that gave the service exclusive pay TV rights to new films from the core Disney studio, along with the company's Pixar, Lucasfilm and Marvel franchises.