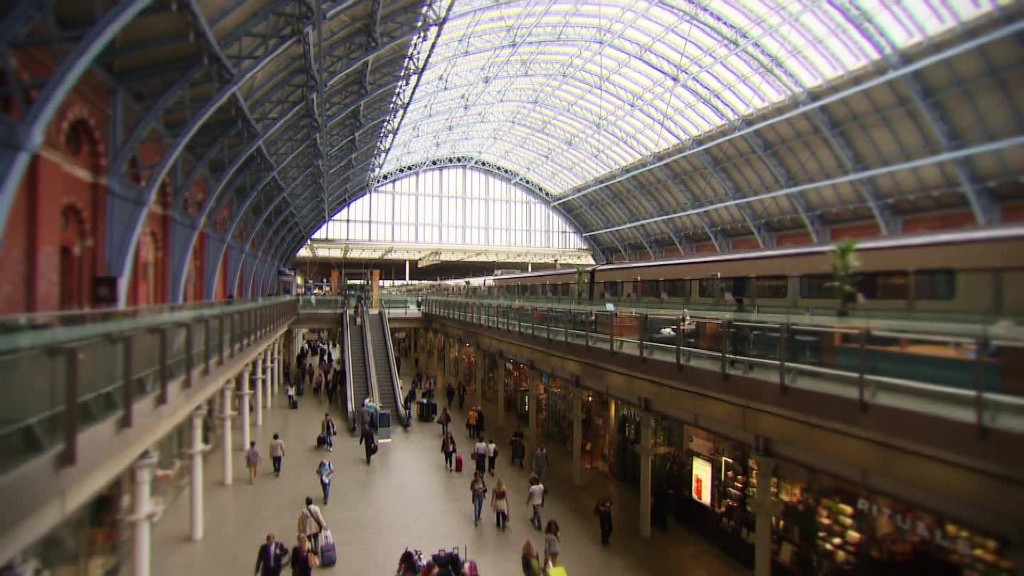 European teenagers might be the luckiest in the world.
The European Union is debating whether to give teenagers a rail pass worth 407 euros ($456) when they turn 18, a free gift that would allow them to travel the continent for up to a month.
"We admire the boldness and the level of ambition and we are ready to explore [the plan] further," Violeta Bulc, the EU's top transport official, said Tuesday in European Parliament.
Bulc cautioned that more work needs to be done on the proposal, but suggested the EU start with a pilot scheme.
A month-long Interrail pass gives its holder the ability to make unlimited journeys anywhere on the continent -- from Athens to Aberdeen and Lisbon to Helsinki. It's a popular way for teenagers to spend their summer.
Related: Americans are moving to Europe for free college degrees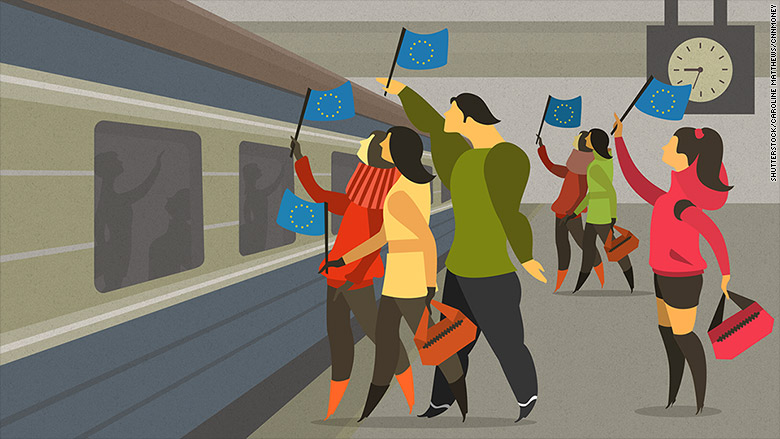 Supporters say the program would allow Europe's youngsters to explore and make friends across the continent. This, they suggest, could lead to more support for the EU.
"The mobility of young people is essential in promoting a sense of belonging to Europe," advocates write in their official proposal. "Such a program would give all young people, regardless of their social or educational background, the opportunity to discover Europe's diversity."
The desire to stoke enthusiasm about the EU comes at a time of political turmoil. High unemployment rates in multiple EU countries have left many young people without jobs, and the U.K.'s decision to leave the bloc has shaken Brussels.
Meanwhile, populist anti-European parties are on the rise and the union faces the biggest migration crisis in its history.
British Millennials: You've stolen our future
The free train travel scheme is not the first attempt to convince youngsters of the benefits of the union.
The highly successful exchange program Erasmus allows students to spend one or two semesters at a university in one of the 34 countries participating in the program. They're even given a small scholarship to help cover living and travel costs.
More than 270,000 students spent time abroad under the program in the 2013-2014 academic year.