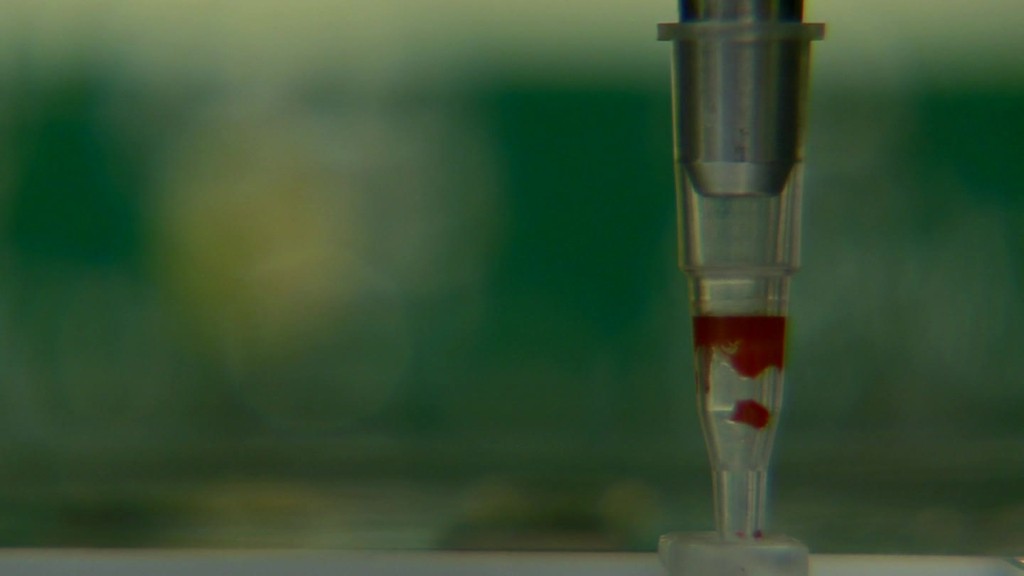 Embattled blood-testing firm Theranos is downsizing.
In an open letter to stakeholders, CEO Elizabeth Holmes said the startup is closing its clinical labs and Theranos Wellness Centers. She said the closures would affect 340 employees in Arizona, California and Pennsylvania.
Theranos said this summer that it employed between 700 and 900 people.
"We are profoundly grateful to these team members, many of whom have devoted years to Theranos and our mission, for their commitment to our company and our guests," she said.
The once celebrated startup has suffered a series of heavy setbacks recently. It's under investigation by multiple federal agencies after doubts emerged about its methods. Earlier this year, Holmes was banned from owning or operating a laboratory for two years.
Related: What's next for Elizabeth Holmes
The CEO said her company is now returning its attention to its miniLab platform -- a device that can run diagnostic tests on small amounts of blood.
"Our ultimate goal is to commercialize miniaturized, automated laboratories capable of small-volume sample testing," Holmes said in the letter.
According to Theranos, the miniLab can hold multiple cartridges that can each run up to 40 tests. The amount of blood needed for each varies.
Yet experts say the device isn't so revolutionary that it would warrant the $9 billion valuation that Theranos once claimed. Competitors like Quest (DGX) and Siemens (SIEGY) sell devices with similar benefits that are already on the market.
Holmes said Wednesday that the company's new executive team is working to obtain clearance from the Food and Drug Administration, build commercial partnerships and publish in scientific journals.
Related: Theranos ... in 2 minutes: $9 billion startup in the spotlight
In October 2015, the Wall Street Journal published articles calling Theranos' claims and blood testing methods into question. Theranos has continued to contest the allegations against it.
The firm, founded by Holmes at age 19, positioned itself as a provider of cheaper, more efficient alternatives to traditional medical tests. It said it could process up to 70 lab tests on just a few drops of blood.
The company has faced scrutiny from Securities and Exchange Commission and the U.S. Attorney's Office for the Northern District of California.
Those probes came on top of an inspection by the Centers for Medicare and Medicaid Services (CMS), which later revoked the license of Theranos' California blood-testing facility and imposed the lab ban on Holmes.
-- Sara Ashley O'Brien contributed to this report