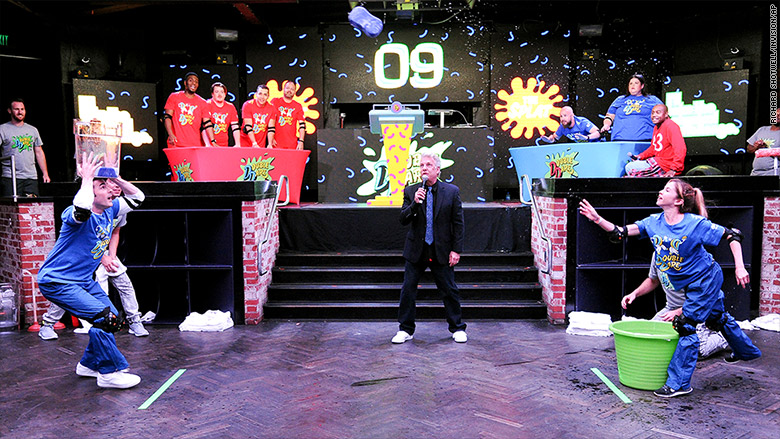 "Double Dare" -- the messy Nickelodeon game show hit of decades past -- is coming back for one night only.
The network has announced Thursday it will air a commemorative half-hour special in honor of the show's 30th anniversary, featuring behind-the-scenes content, vintage footage, and a look at new games taped earlier this year. Host Marc Summers, co-host Robin Marella and announcer John Harvey are expected to appear.
"Double Dare was the show for a particular generation," said Summers. "For the kids of the '80s and '90s, they laughed and learned, and got messy in the process. Thirty years later, I believe it's still the gold standard."
The special premieres November 23.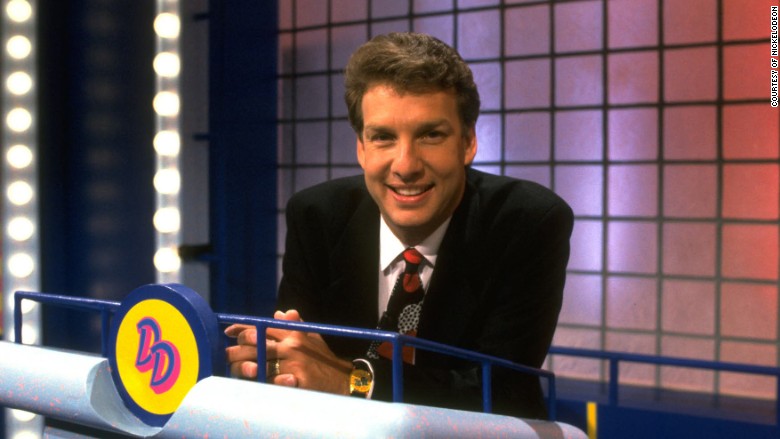 "Double Dare" premiered in 1986 and ran for more than 500 episodes until 1993. It was revived for another brief run in 2000.
The show's concept pit two teams against each other and would at times challenge contestants to compete a series of often-messy physical challenges.
Earlier this year, Nickelodeon brought Summers to San Diego Comic-Con for a live edition of "Double Dare" that was live streamed on Facebook.
The special marks Nickelodeon's latest dip into nostalgic waters. The network has recently been digging through its vault of content and finding ways to resurrect beloved titled for specials and movies.
A TV movie based on the "Legends of the Hidden Temple" game show is set to premiere in November, and a "Hey, Arnold" TV movie will air in 2017. Nickelodeon also announced in August an original one-hour TV special based on classic '90s animated program, "Rocko's Modern Life."
Nickelodeon has thus far not produced any full reboots of its classic shows. That decision, executives have said, stems from their goal to continue developing new series, versus relying on existing properties.