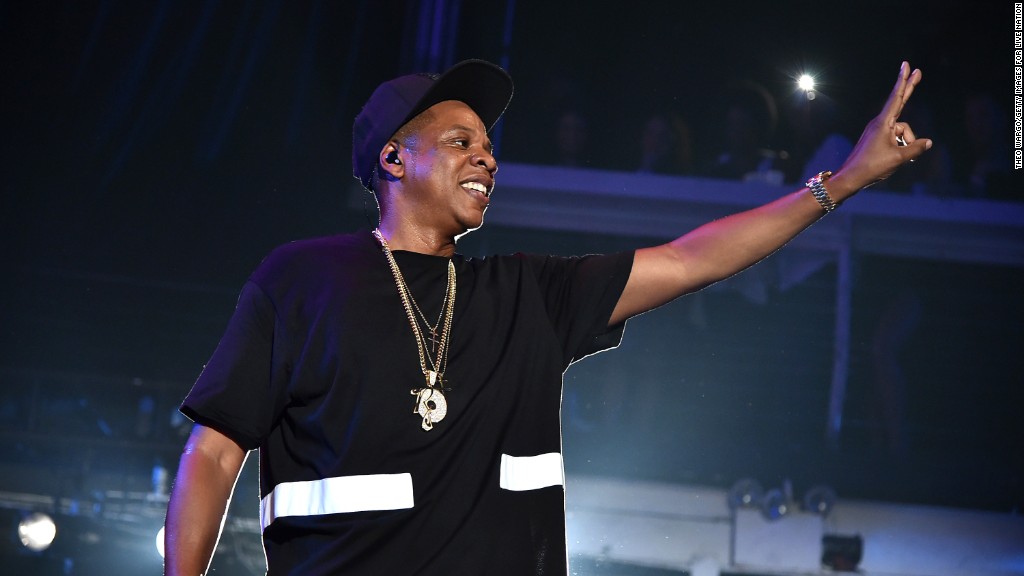 Shawn "Jay Z" Carter hopes his next project will save lives.
The rapper/producer partnered with Harvey Weinstein and Spike TV to produce the six episode docuseries, "TIME: The Kalief Browder Story." Browder, an African-American teenager, was arrested when he was 16 years old and accused of stealing a backpack. He spent three years in Rikers Island Prison Complex awaiting trial. Browder maintained his innocence but his case never went to trial. It was dismissed in 2013 and he ultimately committed suicide two years after his release.
"[Browder] was dealt a horrible hand in the way it happened and [I hope] that his story and his life inspires others and saves others' lives," Jay Z said at a press event Thursday to announce the project. "I think it's very clear that solitary confinement for a 16-year-old is wrong to every single person in here. I think that it's inhumane."
Weinstein told CNNMoney that when Jay Z brought the project to his attention, he knew immediately that he wanted to help tell Browder's story.
"It reminded my of Les Miserable, when Jean Valjean steals a loaf of bread and then his whole life goes haywire and it's sort of like a modern Les Miserable for our lifetime," Weinstein said. "[The series] will expose the justice system by seeing it. Not by talking about it. You watch this case and you say how did this 16-year-old boy go to Rikers?"
Kevin Kay, the President of Spike TV, told CNNMoney he felt compelled to be a part of the project.
"Harvey called and said 'I want to come in and I want to show you this footage,'" Kay said of seeing prison video of Browder being beaten at Rikers. "Watching that footage, it was like we have to make this and nobody leaves until we say yes."
Related Link: Man jailed as teen without conviction commits suicide
Jay Z told CNNMoney he thinks the first step toward ending incarceration stories like Browder's -- and police violence against African-American men -- is expanding empathy toward one another.
"Compassion, you have compassion for someone's plight," he said. "Judgment is the enemy of compassion."
Weinstein told CNNMoney he hopes the series will help foster that shift.
"When people see this, it's going to change everybody's attitude and hopefully we bring, like Jay said, compassion."
"TIME: The Kalief Browder Story" premieres on Spike TV in January.