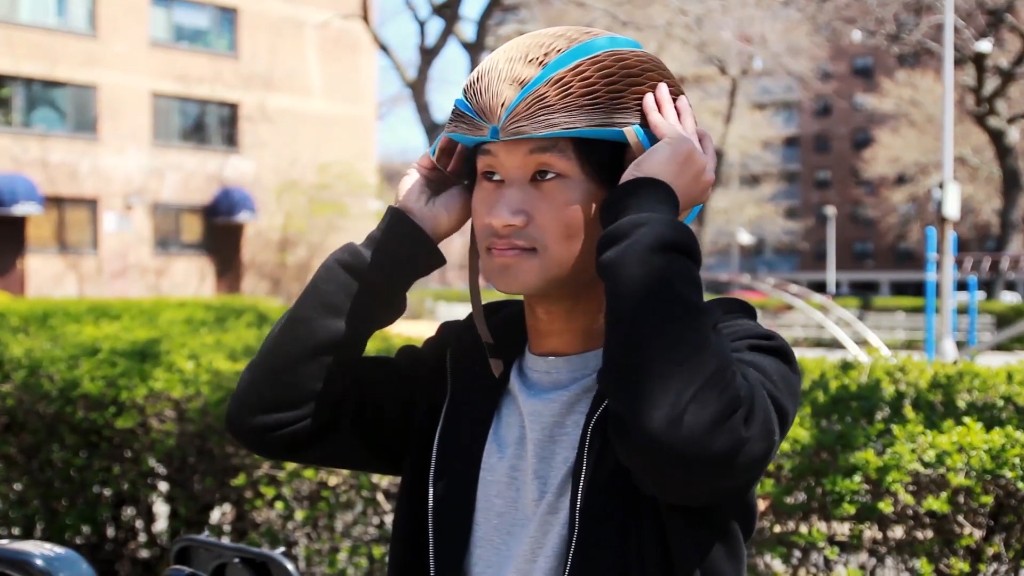 Portland is providing a fresh reminder of why it's known for its embrace of bicycling.
The Oregon city already has the nation's highest percentage of bike commuters for a large city: 7.2%. Now its city council is considering a proposal to require businesses with drive-throughs to serve cyclists and pedestrians.
These benefits would be felt most during late-night hours, when some businesses close their lobbies and only open the drive-through.
Some restaurants, like Taco Bell, prohibit cyclists and pedestrians from using their drive-throughs. The fast food chain told CNNMoney it wants to ensure the safety of its customers and employees. A portion of McDonald's restaurants also have such a policy.
Not everyone in Portland thinks this is reasonable.
"You shouldn't have to bring a two-ton automobile with you to do business," said Chris Smith, the Portland planning and sustainability commissioner behind the proposal. "I want to make sure that someone who doesn't own a car isn't forced to get an Uber or taxi to get a prescription filled in the middle of the night."
Cyclists and pedestrians often encounter murky rules where it's unclear if they're welcome at a drive-through window.
At other businesses, customers are left to guess. A Burger King spokeswoman declined to comment on if the chain has a drive-through access policy. Dairy Queen and Dunkin' Donuts didn't respond to repeated requests for comment. Walgreens and Starbucks have no restrictions.
In June, Portland's city council adopted a comprehensive plan for 2035 that includes a goal of increasing trips made using environmentally friendly options such as bicycles. To Smith, it's obvious that restaurant drive-throughs need to adapt to changing times.
"There's a long history of cyclists being excluded from drive-throughs," Smith said. "In a city that aspires to be multimodal, the retail businesses have to take up the challenge and figure out how to serve all customers."
Related: What the next great bikeshare system will look like
Some changes have already been felt in bike-friendly Portland. Seven years ago, a regional burger chain drew criticism after failing to serve a mother on a bicycle.
Now, Burgerville openly welcomes cyclists at its drive-throughs. Signs are posted to remind motorists in line to keep an eye out for cyclists. People on scooters are welcome as well.
"We haven't seen any hoverboards, yet," said Jack Graves, Burgerville's chief cultural officer.