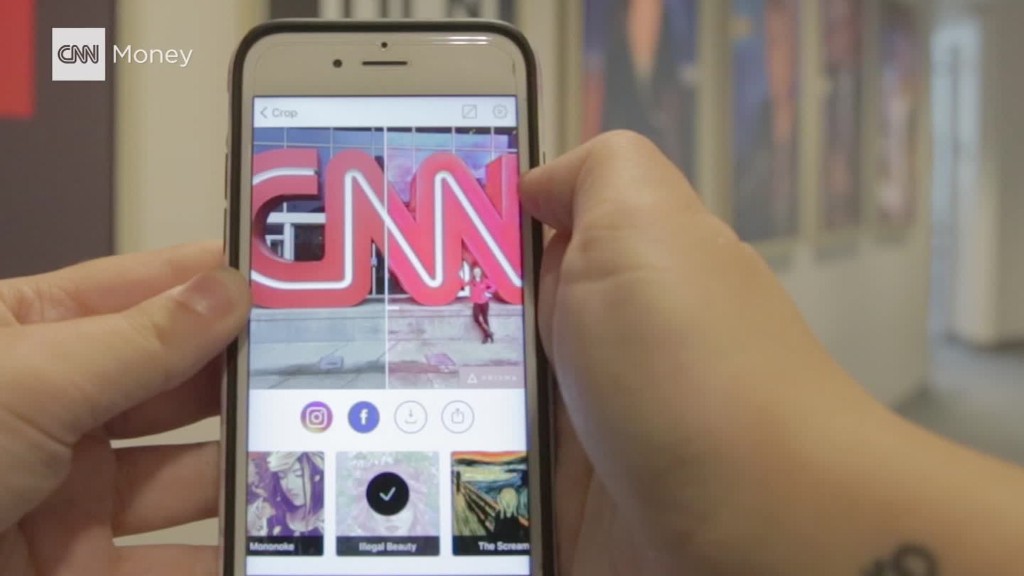 Prisma, the summer's breakout app, can now transform videos the way it does its photos.
The app has generated significant buzz since its June launch for using deep learning technology to turn photos into classic works of art. That photo of your breakfast can be easily transformed into a dreamy Monet-like scene or something closer to Edvard Munch's The Scream.
Now, the company is rolling out an update that takes the same approach with video.
Users can import a video file from their phone's camera roll or take one within the app. The technology applies a specific style to each frame of the video, up to 15 seconds long.
To do so, Prisma analyzes an image's pixels and rearranges them to achieve a desired effect. It's like a computer acting like an artist, interpreting real-life scenes.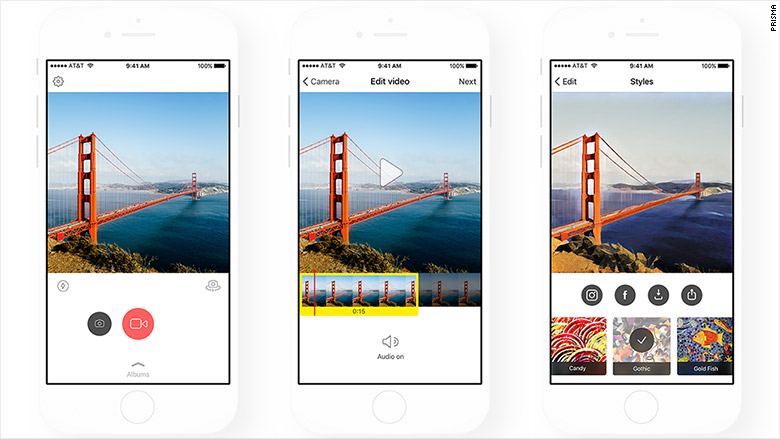 Depending on which iPhone model users have, it can take about 35 seconds (iPhone 7) to two minutes (iPhone 6) to edit a clip, according to the company.
One of the biggest challenges the company faced in its development stages was making the software efficient enough to run without internet connectivity. In August, Prisma found a way to make the app more efficient so it could run solely on smartphones -- i.e. offline -- instead of their own servers.
Related: Prisma app now works offline
The popular app, which has been downloaded 70 million times, will continue to add fun new features. For example, users will be able to create and edit GIFs in the near future.
While Prisma's latest update is only available for iOS 10 users right now, the company will soon bring offline editing and eventually the video tools to Android.