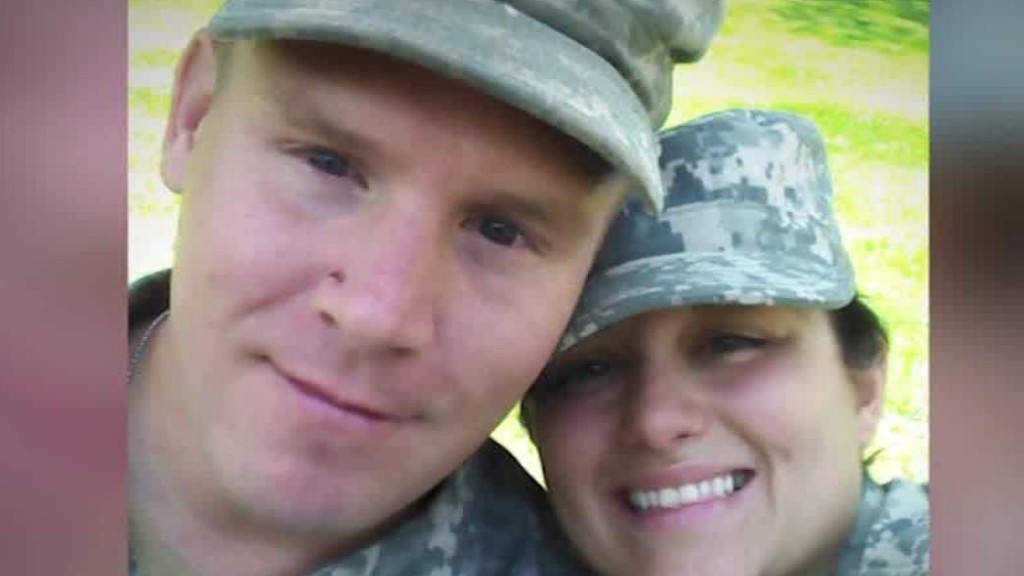 Wells Fargo is catching serious heat from Senators Bernie Sanders and Elizabeth Warren over its treatment of the military after the bank got caught illegally repossessing service members' cars.
Warren fired off another letter to Wells Fargo CEO John Stumpf this week rattling off a series of pointed questions about the bank's military lending, including whether it even deserves to have branches ("stores," in Wells Fargo jargon) on U.S. military bases at all.
The letter, signed by several other U.S. Senators, comes after Wells Fargo was slapped with a $24 million fine for illegally seizing 413 cars owned by service members without the court orders required by federal law.
"These abuses indicate that Wells Fargo has actually made it more difficult and stressful for our service members" by "violating the very rights they have fought" to secure, the lawmakers said.
Related: U.S. Wells Fargo illegally repossessed 413 service members' cars
Dennis Singleton was preparing to go to Afghanistan in 2013 when he learned Wells Fargo had repossessed his car. "I said, Hey, they can't do that!" Singleton recalled to CNNMoney.
Warren and her colleagues said Wells Fargo "systematically, over the past 10 years, failed to live up to the basic requirements" of the Servicemembers Civil Relief Act, a World War II-era law providing financial protection for soldiers.
The Senators want Stumpf to answer a series of questions by October 27, including when he first became aware of the violations and whether he or anyone else at the bank has taken "personal responsibility" for the matter.
"Wells Fargo deeply values our relationship with active duty service members, veterans and their families," the bank said in a statement.
Wells Fargo also apologized for examples of service members not receiving the protections they are due.
Warren & Co. linked the illegal repossession tactics to the other big scandal rocking Wells Fargo over the firing of 5,300 workers who created as many as 2 million unauthorized accounts.
They asked Stumpf how many fraudulent accounts were opened for military members, either active duty or reserve, as well as the number of unauthorized accounts opened at branches on U.S. military bases. The Senators also want to know whether any of the 5,300 fired employees were located at these branches.
Related: Soldier speaks out after Wells Fargo illegally seizes car
"Please explain why Wells Fargo should be allowed to keep its branches on U.S. military bases," the letter states.
Warren and her colleagues also opened a new line of inquiry, asking Wells Fargo whether the bank is in compliance with the Military Lending Act. New MLA rules that went into effect this week prohibit charging service members and their dependents more than 36% annual interest rates on credit cards and other products.
In response, Wells Fargo said it has "programs and processes in place to ensure our full compliance" with the MLA.
Warren has been one of Wells Fargo's most fierce critics, highlighted by her epic takedown of Stumpf in a Senate hearing last month on the fake account scandal.
In addition to Sanders and Warren, the letter was signed by Democrats Jack Reed, Richard Blumenthal, Sherrod Brown, Chuck Schumer, Robert Menendez, Dick Durbin, Patty Murray, Mazie Hirono and Jeff Merkley.
--CNNMoney's Aaron Smith and Jackie Wattles contributed to this report.