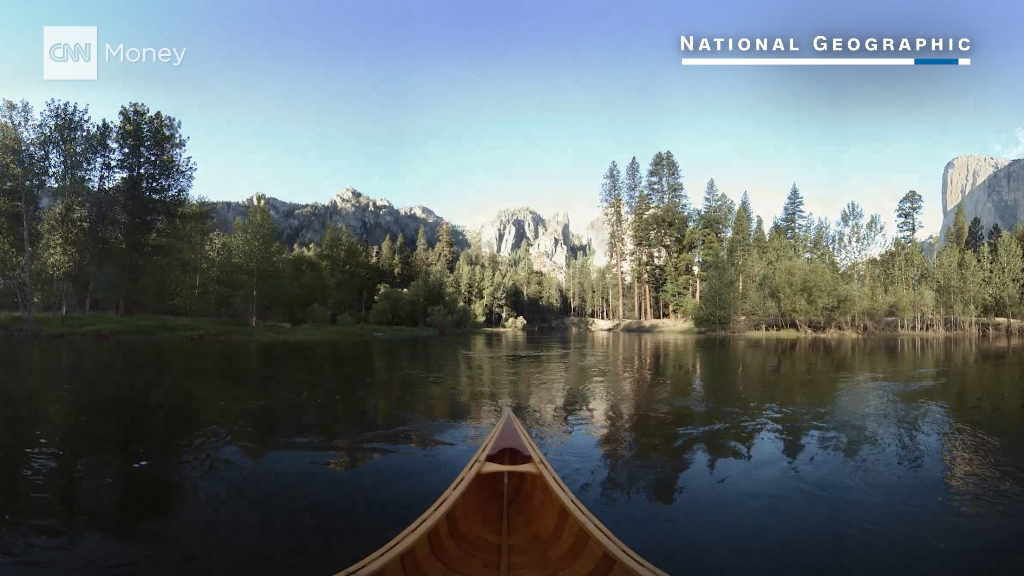 The Playground at the Future of Storytelling Festival lives up to the expectations that come with its name in one very important way: Once you're there it's hard to leave.
For three days starting October 7, a sprawling space across from Central Park in Harlem has been transformed into a beacon of innovation — a place you can fly like a bird, stage an uprising like an Irish nationalist and, strangely, die like a celebrity.
More than 70 groups from across the world have come to showcase pieces of technology you won't soon have in your living room but nonetheless open up a world of storytelling possibilities.
"All of these pieces in one way or another are experimenting with how the digital age is telling stories and how we entertain," said Charlie Melcher, founder and director of the Future of Storytelling.
The result is a place — nicknamed The Playground.
"I think if we can bring the creators together with the public and get them excited about it, we can accelerate the adoption and mastery of these tools so they can be really powerful storytelling tools and create a whole new media and art form," Melchier said.
The experience begins with an intro from a costumed guide who reminds visitors that the technology contained within The Playground "only have as much power as your belief in them." Those are important words to remember, it turns out, because there is seemingly nothing virtual about the emotions experienced by those who volunteer themselves for the festival's most sought-after experiences.
One of them is called Birdly, a VR experience that makes the user feel like they're flying by strapping them into a custom contraption complete with 'wings.'
"It's definitely for entertainment ... but definitely I think most of the people who fly feel relieved, exhilarated, and happy at the end," said Max Rheiner, founder and chairman of Somniacs, which produces the experience.
Not all of the exhibits are as involved — but many of them are educational.
Easter Rising: Voice of a Rebel is a VR experience that puts users in the shoes of an Irish nationalist who lived through the 1916 Easter Rising.
Riot places participants in the middle of a tense situation involving police and uses technology to read their emotional response to the scenario. Their reactions help determine the outcome. In a way, "your brain and your emotions are the remote control," Riot director Karen Palmer explained. It's not always a happy ending.
Another powerful installation gives people a chance to interview a Holocaust survivor. To make the experience, the creators asked a real-life survivor thousands of questions over several days.
The scope of the projects featured is as vast as the possibilities presented by the technology adapted and invented to create the experiences.
Famous Deaths uses scent and sound to recreate the deaths of notable people — in this case, John F. Kennedy and Whitney Houston.
It's just feet away from Flippaper, which allows you to draw any image and have it turned into a virtual pinball machine.
Variety, it seems, is the spice of life -- virtual or otherwise.
The Future of Storytelling takes place October 7-9. Tickets are $75 and allow for three hours in the Playground and access to all the panels taking place over the weekend.