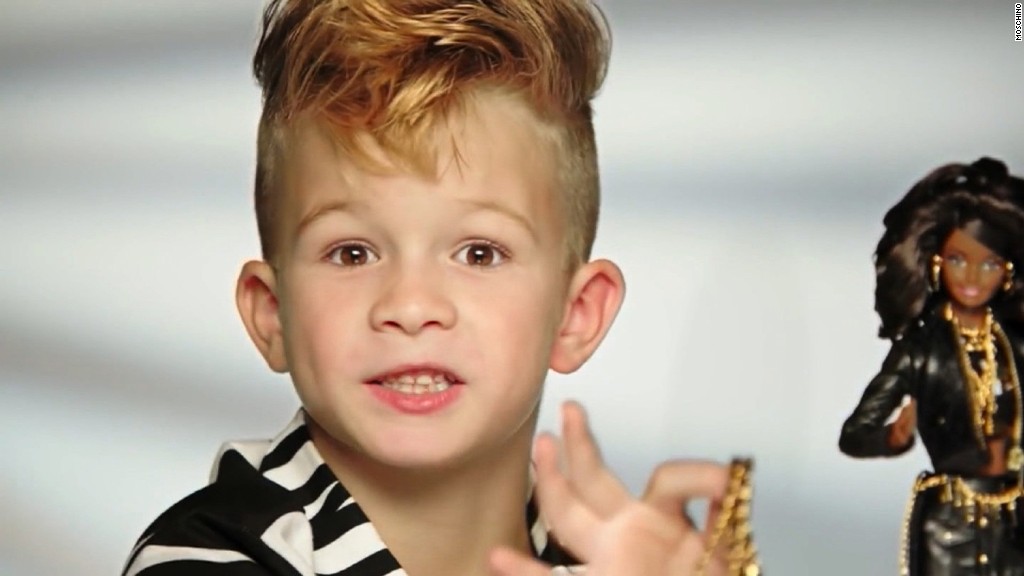 Nordstrom just nixed Moschino's new prescription drug-themed fashion collection.
The department store said it's removing Moschino's entire "capsule" line -- which includes a pill bottle purse for $950, a prescription label minidress for $995, and an $845 extended release medication track suit.
The brand's spring/summer 2017 line also includes a t-shirt and minidress bearing the words "Just Say MoschiNO." That's intended to be a play on words with the Just Say No anti-addiction campaign, according to Moschino.
Critics have complained that the collection trivializes America's prescription drug abuse epidemic since the line debuted on September 22 at Milan's fashion week. A petition calling for Nordstrom (JWN) and Hudson's Bay-owned (HBAYF) Saks Fifth Avenue to pull the collection has garnered more than a thousand signatures.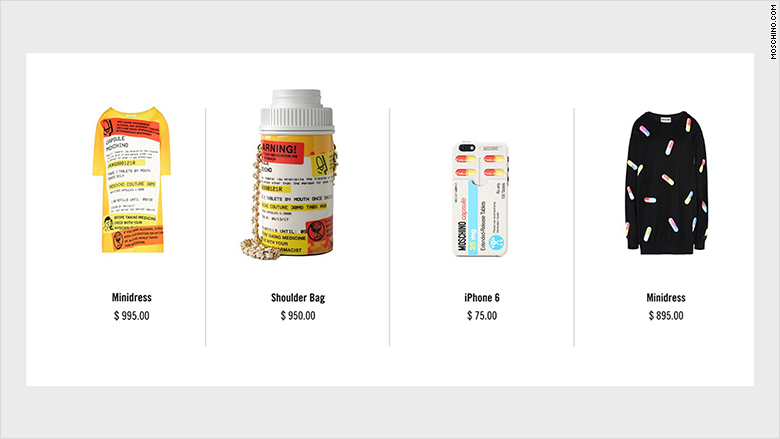 "These accessory items you are choosing to market and sell to the public for profit...will most likely promote more drug use," petition creator and recovering addict Randy Anderson wrote on Change.org. "Do you have any idea of the message your company is sending to those who have suffered the loss of a loved one due to a drug overdose?"
A Nordstrom spokesperson said the retailer chose to ban the line after receiving "negative feedback from customers."
Related: Target misses the mark, warns of weak sales ahead
The Center for Disease Control estimates that someone in the U.S. dies every 19 minutes from opioid overdose -- which includes heroin and prescription painkillers.
Other critics took to social media to condemn the collection.
The designs are the latest from Jeremey Scott -- Moschino's top designer who, like the brand, is known for boundary-pushing and gaudy creations. He's also incorporated fast food, traffic cones, candy bars, cigarettes and cartoon characters into previous collections.
Moschino insists the capsule collection was not intended to glamorize drug addiction -- but to spark conversation about the topic.
"There was never any intent to promote prescription drug abuse," a company spokesperson said. "We are disheartened to hear that there has been a misunderstanding of the underlying theme of the collection."
Related: Backstage with Moschino's Jeremy Scott, from London to Milan
Saks did not immediately respond to CNNMoney's inquiry as to whether it would also ditch the Moschino line.