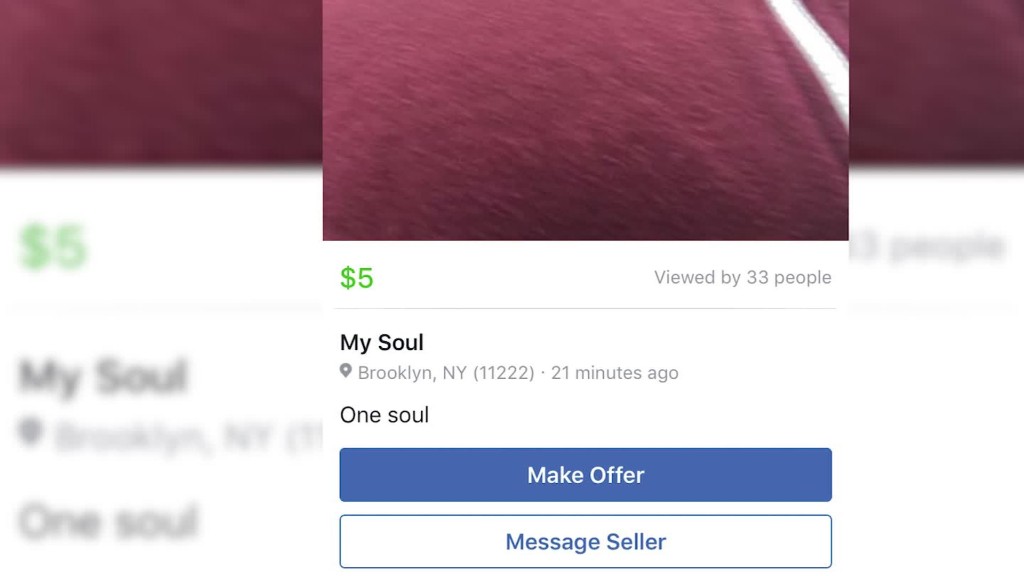 You can now keep track of all your Facebook events in a separate application.
Facebook launched Events on Friday, a standalone app that lets you search for and RSVP to events, see what your friends are attending, and get information about events from Pages you like.
Facebook (FB) is trying to get users to download yet another application, continuing the conscious uncoupling of its individual services.
Events is a bit like a news feed that only contains events your friends have indicated they want to attend. It's also a convenient way to search for things you might be interested in based on topic or geography.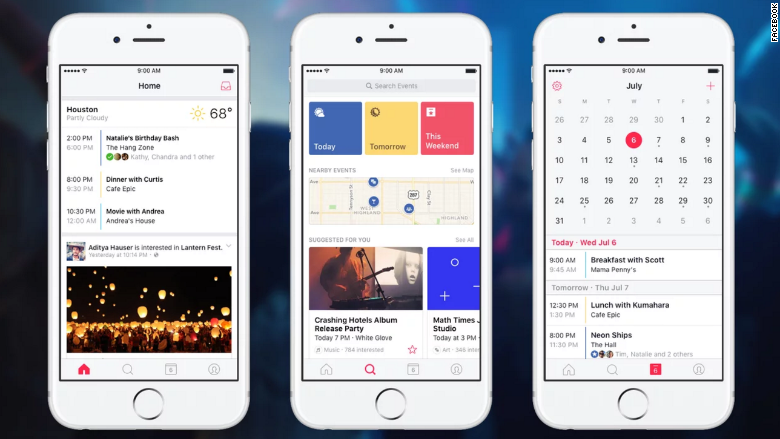 It may be helpful for people who use Facebook almost exclusively for events, because you can see what your friends are up to without having to visit Facebook proper. Facebook has tried a number of standalone apps that have flopped, including multiple Snapchat clones, interest group app Rooms, news feed reader Paper, and the Notify news app.
The upside to Events is millions of people already use the feature -- over 100 million people use events each day on Facebook, the company said.
You can connect other calendars to get a full picture of your day, but don't worry, you'll still be able to use the flagship Facebook to find and RSVP to events.
Facebook has 18 apps in the App Store, plus Instagram and WhatsApp, though some of those apps are limited to certain groups.
Events is now available for iPhone users in the U.S., and will be coming to Android soon, the company said.