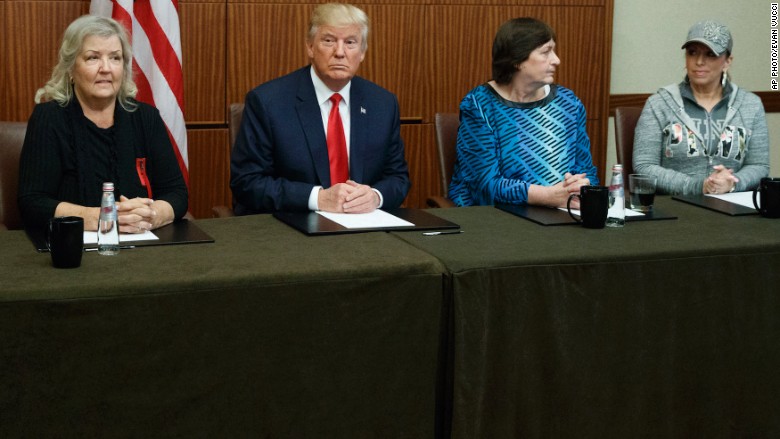 When Donald Trump held a press conference with Bill Clinton's accusers before Sunday night's debate, he was dredging up decades-old stories that have been sustained by a far-right media echo-chamber that has been at war with the Clintons since the 1990s.
Trump was also taking advantage of his close ties to the site that is now at the top of that echo-chamber.
On Sunday morning, Breitbart News -- whose chairman, Steve Bannon, is on leave to be CEO of the Trump campaign -- posted new interviews with Paula Jones, Kathleen Willey and Juanita Broaddrick, all of whom have accused Bill Clinton of inappropriate sexual activity.
Related: Trump appears with Bill Clinton accusers before debate
Trump tweeted out a link to that story immediately after it came out, and by Sunday night he was appearing with the women who were the subject of the article, in what many pundits described as a reality television-style publicity stunt. He also invited them to attend the debate.
Trump supporters and surrogates not only defended Trump's tactics on Sunday, they also praised Breitbart for keeping alive stories that the mainstream media would not cover -- never mind that many of Clinton's accusers' stories were thoroughly covered in the 1990s.
On CNN, Nia-Malika Henderson called it "a victory for the conservative press."
However Sunday night's debate pans out, there can be no doubt: Trump has forced the talking points and conspiracies of the far right into the national spotlight. Whether that is a benefit or a detriment to his campaign remains to be seen.