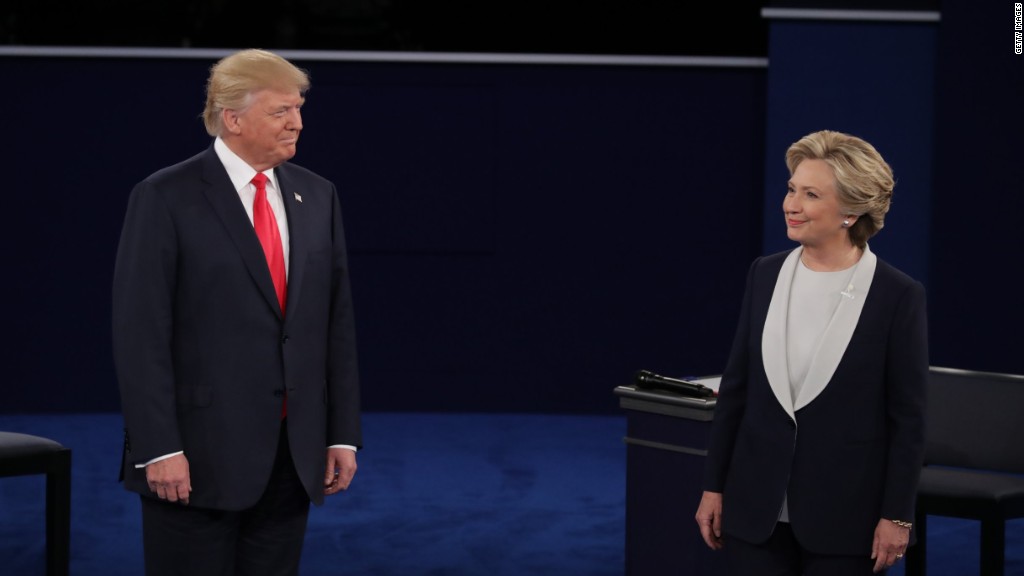 This fact may get lost in all the noise about Donald Trump's comments on female genitalia and Hillary Clinton's email purges, but Americans are actually voting for more than just the next president in a few weeks.
The makeup of the House and Senate is also in play. And Wall Street seems to care more about that than who the next inhabitant of the White House will be.
The Republicans currently control both chambers of Congress. Investors seem to be betting that the GOP will hang on to the House and Senate...and that Clinton will defeat Trump.
"The market is rallying based on the fact that we may get rid of uncertainty," said John Traynor, chief investment officer of People's United Wealth Management.
The status quo is viewed as the most desirable outcome for the markets by many since it could mean more gridlock. (One source of mine quipped that the 2020 race would begin right after Inauguration Day, if not sooner, in the event that Clinton wins.)
After all, the stock market boomed in the mid-late 1990s even though Republicans regained control of the House in the 1994 elections -- i.e. Bill Clinton's first term as president.
"The conversations we've had with investors seem to show that it's a foregone conclusion that Hillary will win -- regardless of whether they are Trump, Clinton or even Bernie Sanders supporters," Traynor said. "But could the Republicans lose the Senate?"
Related: Forecasting firm says stocks would fall 8% if Trump wins
The question that many investors are now grappling with is not Trump or Clinton. It's whether Trump will create enough collateral damage that allows for Democrats to regain control of at least one, if not both, chambers of Congress
Along those lines, House Speaker Paul Ryan seems intent on preserving Republican majority in the House. Ryan said Monday that he was not endorsing Trump, but that he would "spend the next month focused entirely on protecting our congressional majorities."
Markets aren't worried just yet of Republicans losing control of Congress. In fact, stocks surged on Monday to levels that are not far from their record highs.
Jordan Kimmel, a portfolio manager with FACTS Asset Management, thinks that stocks can go even higher between now and Inauguration Day. He's predicting that the Dow could hit 20,000 -- nearly 10% above current levels.
But he thinks all bets are off after the next president takes office.
"We may see a relief rally up until and shortly following the election." Kimmel said. "But the market could fall after that."
Vincent Reinhart, chief economist at Standish, added that the market is clearly betting on a partisan split in the executive and legislative branches.
Related: All market metrics point to a Clinton win -- except this one
He thinks that investors want that because enough legislation could get passed to help stimulate the economy, but that not enough would get done to make investors nervous.
"Gridlock would probably mean that Washington tackles the low-hanging fruit. More defense spending and infrastructure spending," Reinhart said. "But getting anything else passed will be tough."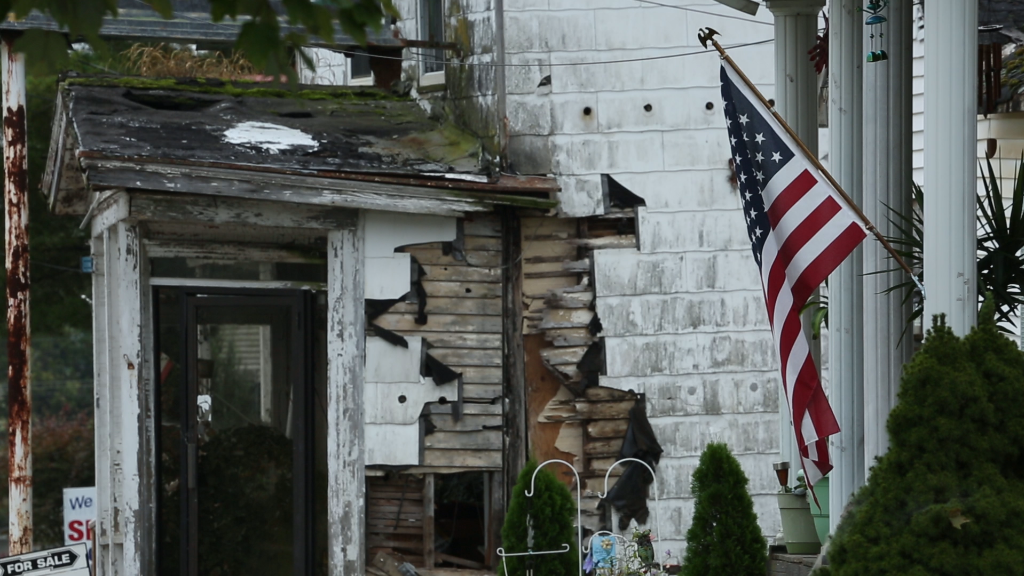 Traynor agreed that the new president and Congress must put aside their differences to tackle pressing issues such as this. But anything that could upset Wall Street's apple cart, like increased regulation on banks or major tax reform, may be off the table.
However, a Democratic sweep in a few weeks could make Wall Street more nervous. Investors like it when just enough gets done in Congress to keep the economy afloat, but not enough to jeopardize the status quo.
So investors may need to worry less about a President Trump and more about Republicans losing control of one or both chambers of Congress and what that could mean for the markets.