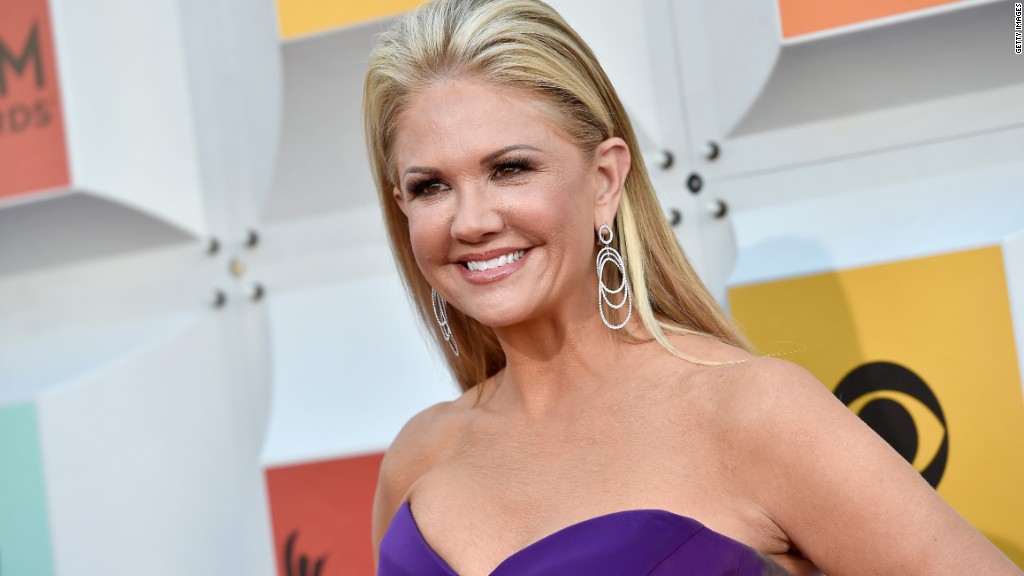 Nancy O'Dell returned to "Entertainment Tonight" on Monday and spoke about the 2005 video of Donald Trump and Billy Bush in which she is described in crass terms.
"I feel that it's very important that I address you all directly," O'Dell said at the top of the broadcast.
"As a journalist for 26 years now, it is my job to bring you news about others, rather than turning the focus on myself," she continued. "But by now, I'm sure that most of you have heard the audio tape which became national news and part of the presidential race."
O'Dell is the "Nancy" referenced in the vulgar conversation Trump had with her then "Access Hollywood" co-host, Bush.
"My name was mentioned and, unfortunately, the release of it has thrown me into the middle of the political arena of which I didn't ask to be a part."
Related Link: Billy Bush, suspended from 'Today,' faces uncertain future at NBC
O'Dell's comments reiterated a written statement she released Saturday.
She concluded by saying, "There is no room for objectification of women, or anybody for that matter, not even in the 'locker room.'"
Trump dismissed the taped conversation at the center of the controversy as "locker room talk" on Friday -- and again during Sunday night's presidential debate.
Meanwhile, Bush has been suspended indefinitely from his anchor job on NBC's "Today."
The audio of Trump and Bush was recorded while they were shooting a segment for "Access Hollywood" on the set of "Days Of Our Lives."