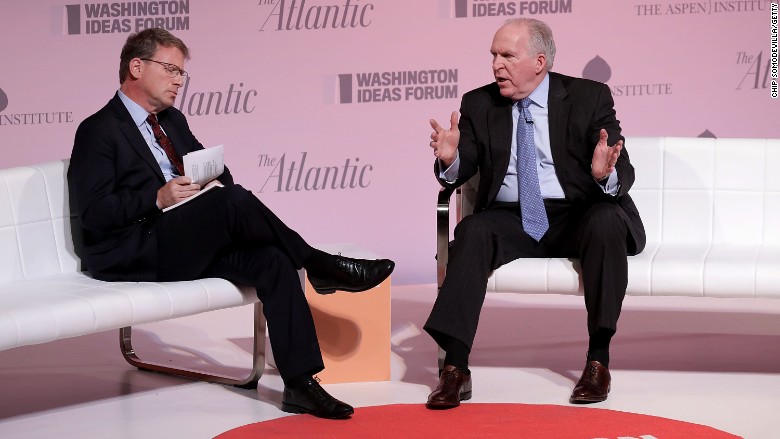 The Atlantic has appointed national security reporter and columnist Jeffrey Goldberg to serve as its new editor-in-chief.
Goldberg will replace James Bennet, who left The Atlantic earlier this year to run the editorial page at The New York Times.
The news, which was first reported by the New York Times' Sydney Ember late Monday night, is expected to be formally announced on Tuesday by Atlantic Media owner David Bradley.
Bradley and the magazine's president, Bob Cohn, considered hundreds of candidates for the position, which has been held by 14 men since the magazine's founding in 1857.
"It is fair to say that, together, we met a great deal of the nation's top editorial talent. A hundred journalists with the most-respected U.S. and U.K. publications recommended to us just under 500 people as the current and next generation stars to meet," Bradley wrote in a memo to staff. "But, at least for us, Jeff is something set apart."
A veteran of The Atlantic, The New Yorker, The New York Times Magazine and New York Magazine, Goldberg is one of the preeminent names in foreign policy journalism, particularly on America's relationship with Israel and the Middle East.
The author of the 2006 book "Prisoners: A Story of Friendship and Terror," he has conducted multiple interviews with President Barack Obama, Israeli Prime Minister Benjamin Netanyahu and other world leaders.
Goldberg was also the principal author of The Atlantic's recent endorsement of Hillary Clinton, which was only the magazine's third presidential endorsement in its 160-year history. It labeled Trump "the most ostentatiously unqualified major-party candidate in the 227-year history of the American presidency."
Correction: An earlier version of this story accidentally credited the wrong news organization with breaking this news. That has been fixed.