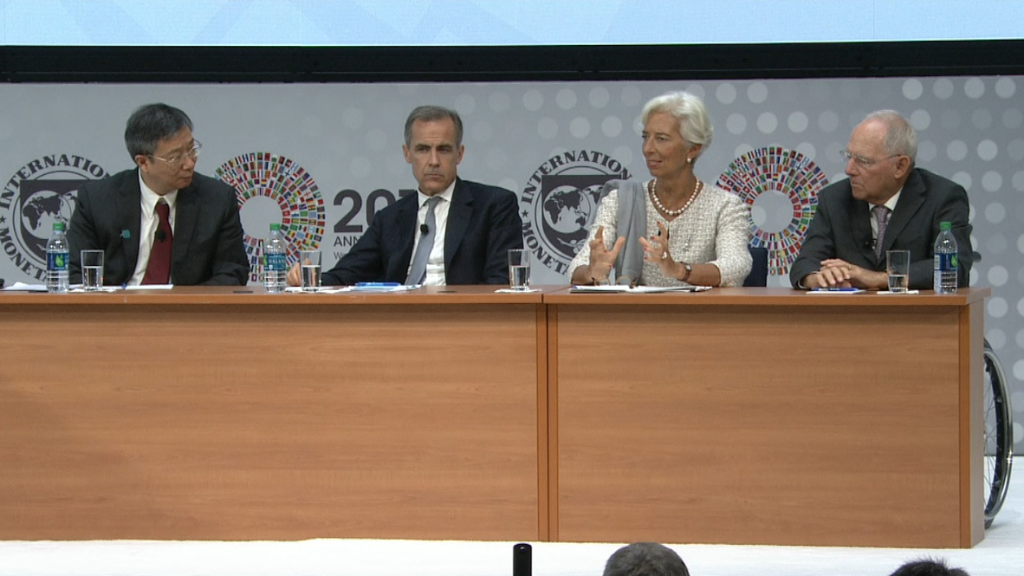 South Africa just dodged a recession. The last thing it needs is another shock.
Losing the man overseeing the economy would be one such blow and the risk of that happening just jumped.
Prosecutors on Tuesday charged Finance Minister Pravin Gordhan with fraud, news that went down badly with investors.
South Africa's currency fell as much as 3.8% against the dollar, and shares in financial firms listed in Johannesburg also lost ground.
Gordhan is set to appear in court on Nov. 2, charged with illegally authorizing an early retirement package for his deputy when he was head of the country's revenue service.
He interrupted a speech to a conference on Tuesday to respond, questioning the timing of the move against him.
"We should be asking why these charges come 15 days before the budget. What is it with officials and the budget?"
Speaking to CNNMoney at the International Monetary Fund meeting last week, Gordhan denied wrongdoing. He also described the allegations against him as "political mischief."
Gordhan is due to present medium term tax and spending plans on Oct. 26. -- an event that will be closely watched by credit ratings agencies.
Azar Jammine, chief economist at Econometrix, says the rand will depreciate significantly and "all hell will break loose" if Gordhan is removed as finance minister before the court case is concluded.
South Africa's credit is at risk of being downgraded to junk status if economic and political uncertainty persists.
Gordhan has just returned from an international roadshow aimed at convincing investors that South Africa is a safe and stable place to invest. The country has been losing favor with investors due to political scandals and a weak economy.
Unemployment is close to 27%, and the country is buckling under weak commodity prices, a drought and public protests.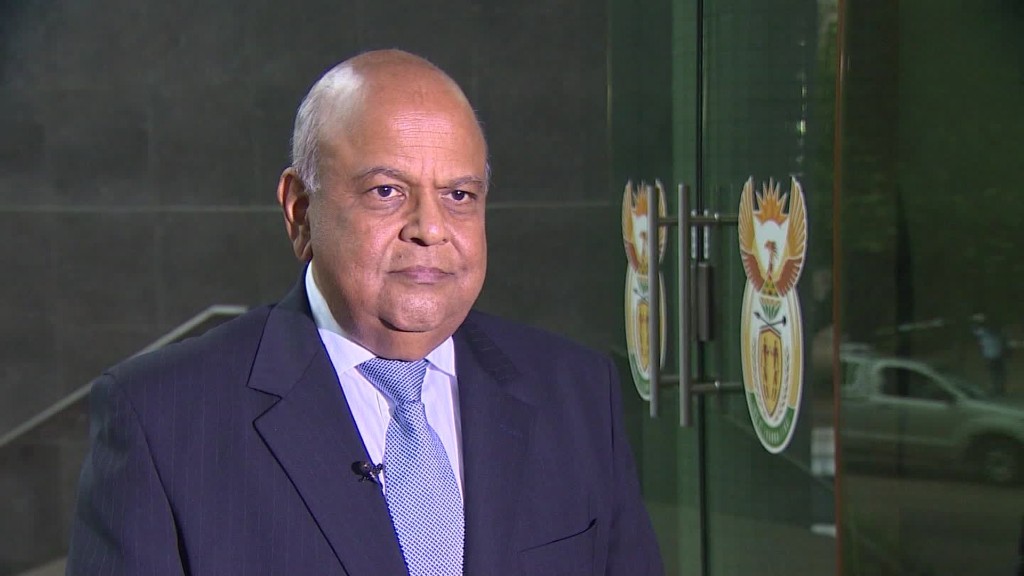 Students have taken to the streets demanding free education. Images of burning university buildings and clashes with police are hitting investor sentiment.
Related: Zuma is one of the highest paid world leaders
President Jacob Zuma brought in Gordhan for a second stint as finance minister in December 2015 to calm markets after the rand tumbled to record lows.