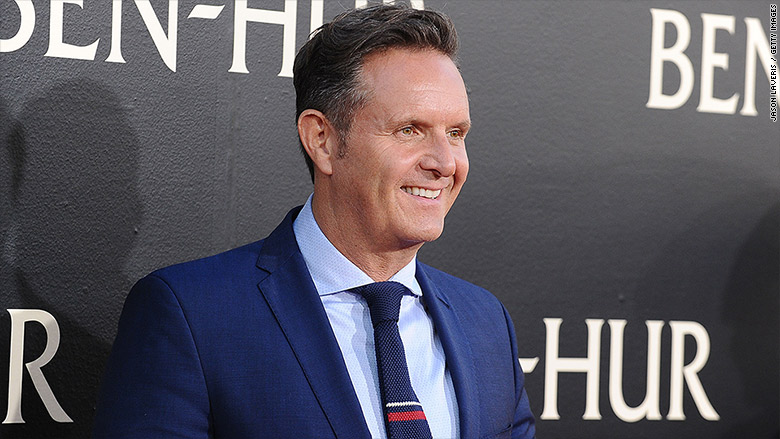 Mark Burnett, the creator of NBC's "The Apprentice," issued a full-throated criticism of Donald Trump on Wednesday night in an effort to rebut reports that he was protecting the Republican presidential nominee.
"Given all of the false media reports, I feel compelled to clarify a few points. I am not now and have never been a supporter of Donald Trump's candidacy," Burnett said in a statement. "I am NOT 'Pro-Trump.' Further, my wife and I reject the hatred, division and misogyny that has been a very unfortunate part of his campaign."
The statement comes one day after Burnett and MGM, which owns his company, denied a BuzzFeed report that Burnett was blocking the release of "Apprentice" tapes in order to protect Trump from negative press.
"Despite reports to the contrary, Mark Burnett does not have the ability nor the right to release footage or other material from The Apprentice," that statement read. "Various contractual and legal requirements also restrict MGM's ability to release such material. The recent claims that Mark Burnett has threatened anyone with litigation if they were to leak such material are completely and unequivocally false."
Related: Mark Burnett says he cannot release 'Apprentice' tapes
Tapes from "The Apprentice" have been in high demand since Friday, when The Washington Post unearthed footage from Access Hollywood in which Trump, then recently married to his current wife Melania, bragged that he had sexually assaulted women.
Over the weekend, BuzzFeed quoted an anonymous source who said Burnett "is pro-Trump and has made clear to his teams that he will sue anyone who leaks" footage.
A BuzzFeed spokesperson said Tuesday that the organization stood by its reporting.