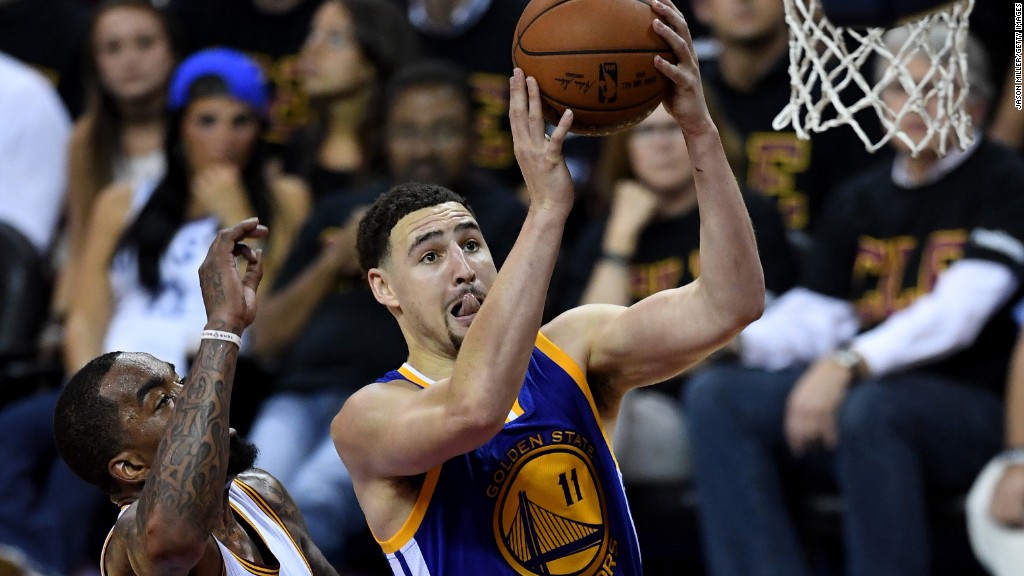 The NBA has long had a big fan base in China, and now the league hopes to start recruiting talent there as well.
It announced Wednesday that it's opening a set of training camps in China for elite male and female players.
The "NBA Academies" are the first of their kind, and three of them are slated to launch in Hangzhou, Jinan and Urumqi, China in October.
Players who attend the camps will get instruction from NBA-trained coaches in addition to attending school and learning about leadership and character development.
The camps will have under-16 and under-18 teams that compete throughout the year, and top players will get to travel for international games.
Related: Philadelphia 76ers are the first U.S. pro team to get into eSports
The move is the league's latest push to embrace its fans in China. It's hosted a set of exhibition games there for the last 10 years, and viewers in China ardently stream NBA games when they're played in the U.S.
NBA China launched a junior league in the country in November 2015. It has also previously partnered with China's Ministry of Education to add basketball into school curricula, and teamed up with Yao Ming on an after-school basketball program.
Related: NBA working with players to head off national anthem tensions
The ultimate goal is to foster international talent, and the league plans to announce camps in other countries soon.
"NBA Academies are the logical next step in the league's global grassroots basketball activities," said NBA Commissioner Adam Silver. "Top international prospects will benefit from a complete approach to player development that combines NBA-quality coaching, training and competition with academics and personal development."