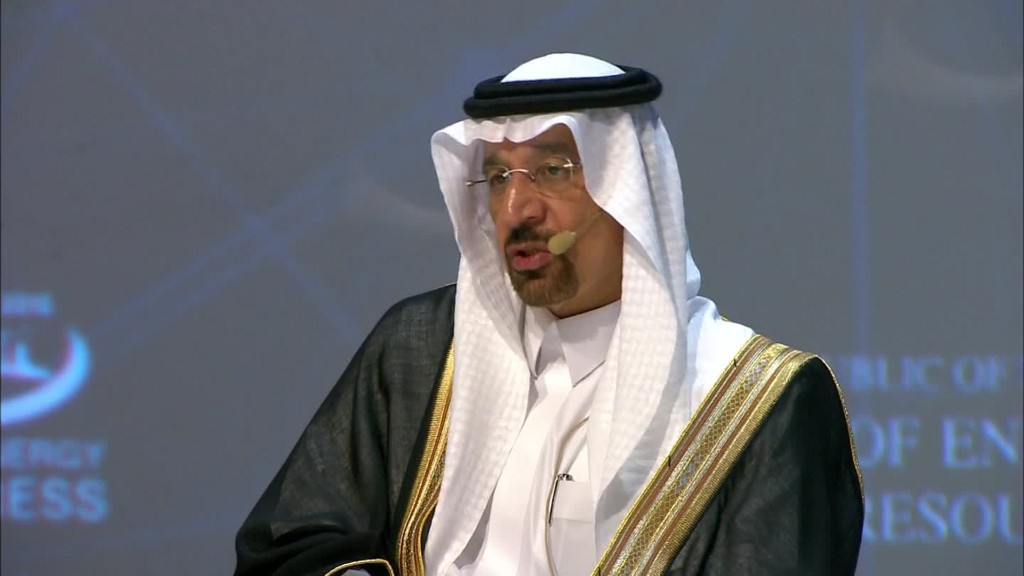 Mining deaths in America fell to an all-time low in the last 12 months..
There were 24 mining deaths across the United States between October 2015 and September 2016, the Labor Department reported Tuesday. That time frame represents the department's fiscal year.
It's down 30% from the previous low set in 2013 when 34 miners died and down sharply from 74 deaths a decade ago in 2006. There are about 181,000 workers in coal, metal and non-metal mining.
Better safety equipment, stricter enforcement of regulations and improved planning practices have led to the decline in deaths, industry experts say. Those reasons overshadow the decline in mining workers as causes for the drop in deaths, they argue.
"The U.S. mining industry has taken voluntary steps to implement best practices that encourage a culture of safety," says Ashley Burke, a spokesperson for the National Mining Association.
Burke notes NMA's safety program called CORESafety, which introduced new health management procedures and safety systems to the mining industry in 2011.
Injuries are down to an all-time low too, official figures show. There were 6,500 injuries in mining last year. That's down by about half from a decade ago and down significantly from 25 years ago when there were 29,000 injuries.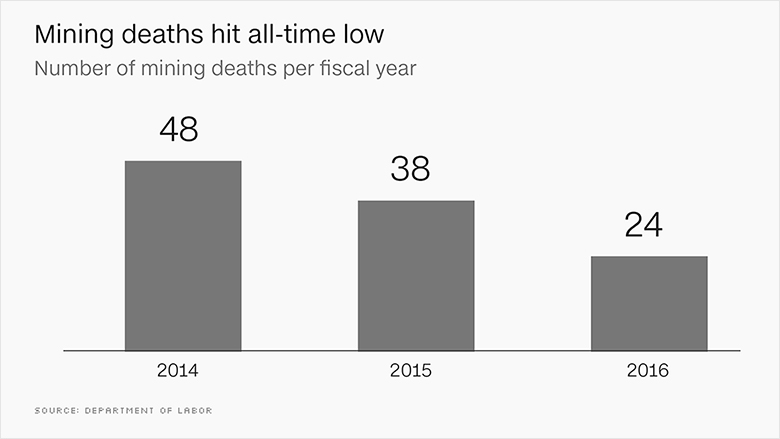 Related: Trump could help, but not save, coal mining
In 2016, there were eight coal-mining deaths. The other 16 fatalities occurred in metal and non-metal mining, Labor Department data shows.
Metal mining employment hasn't changed much in recent years, while non-metal mining has gone down by about 15,000 workers since 2008. The number of coal miners has declined from 90,000 in 2011 to 53,000 today.
The good news comes as the future of the coal mining industry is in limbo this election year. Hillary Clinton got in trouble when she said she would "put a lot of coal miners and coal companies out of business." Clinton has emphasized that while coal mining will continue to decline, her administration would assist coal miners find jobs in other industries.
Donald Trump wants to revive the coal industry, but it's unlikely he could completely reverse the decline in coal mining since cheap natural gas in now in abundance due to fracking.