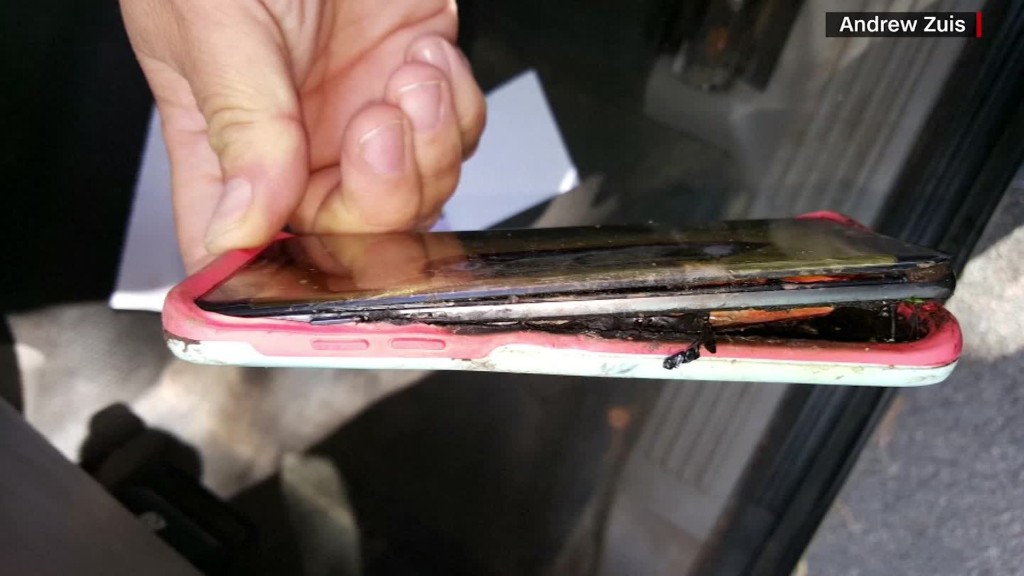 The humiliation keeps on coming for Samsung.
The world's biggest smartphone maker has become the butt of jokes on U.S. comedy shows and social media because its Galaxy Note 7 smartphone has shown a tendency to burst into flames.
"That really gives new meaning to 'My phone is blowing up,'" quipped Stephen Colbert on the Late Show last month.
Samsung's failure to effectively deal with the weeks-long crisis -- promising that replacement Note 7 phones were safe only for them to start catching fire, too -- has eroded trust in one of the world's top tech brands.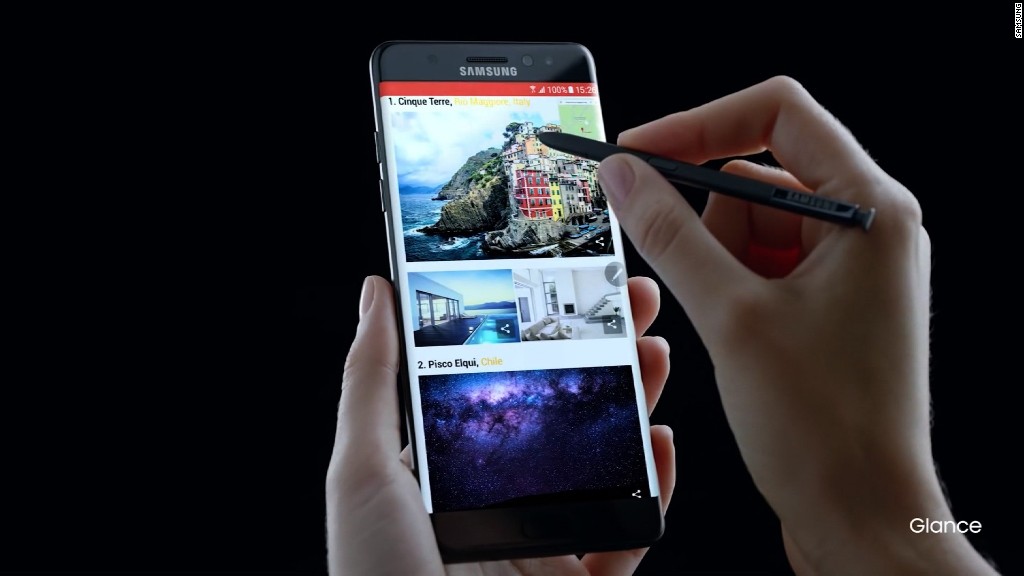 The South Korean company moved to try to prevent contamination of its other smartphone models by announcing Tuesday that it was giving up on the Note 7 altogether. But it still hasn't explained why some of the devices kept exploding.
"Honesty and transparency are needed to repair the damage to its brand image," said TuanAnh Nguyen, a research analyst at Canalys. "Failure to do so will create long-lasting repercussions on its other product lines."
Related: Samsung takes $10 billion hit to end Galaxy Note 7 fiasco
In the meantime, people are going to keep mocking Samsung and the Note 7 on social media. Posts in recent weeks have included pictures of the phone in an ice bucket, being handled by a guy in a bomb-disposal suit and being tossed like a grenade.
Users have also ridiculed Samsung's handling of the crisis, which is already costing the company billions of dollars. And the company's cause isn't helped by reports that one of its washing machines can explode.
Some experts say Samsung (SSNLF) hasn't been communicating well with its customers.
"The way Samsung handled PR has been very confusing for people," said Bryan Ma, vice president of device research at IDC. "They said they care about the consumers, but it was addressed in a very corporate manner. Samsung really needs to show they care about consumers and needs to put a human face behind it, like the way Tim Cook apologized when Apple had issues."
Samsung has some previous experience of coming clean about its shortcomings.
Back in 1995, Chairman Lee Kun-hee ordered the mass burning of products he deemed low grade and defective, ramming home the message of quality first. A similar message may be needed now -- although perhaps without the fires.
Related: U.S. warns Samsung washing machine owners after explosion reports
This year, Samsung's brand was ranked as the 11th most valuable in the world by Forbes. It's South Korea's most renowned company, and some Korean customers say they will keep buying its phones out of loyalty, despite the Note 7's failings.
The bigger challenge for Samsung is to convince consumers around the world that it can still be trusted after replacing a potentially dangerous phone with another potentially dangerous phone.
Related: Loyalists stick with Galaxy Note 7 to the bitter end
It will get a chance to do so with the next model in its S series, which is expected to be released in early 2017. Experts warn that Samsung should prioritize reliability over flashy features, which the Note 7 had in abundance.
Nguyen says he expects the new phone "will be met with extreme scrutiny, and sales will be slow initially until Samsung can prove that it is safe to use."
-- K.J. Kwon contributed to this report.