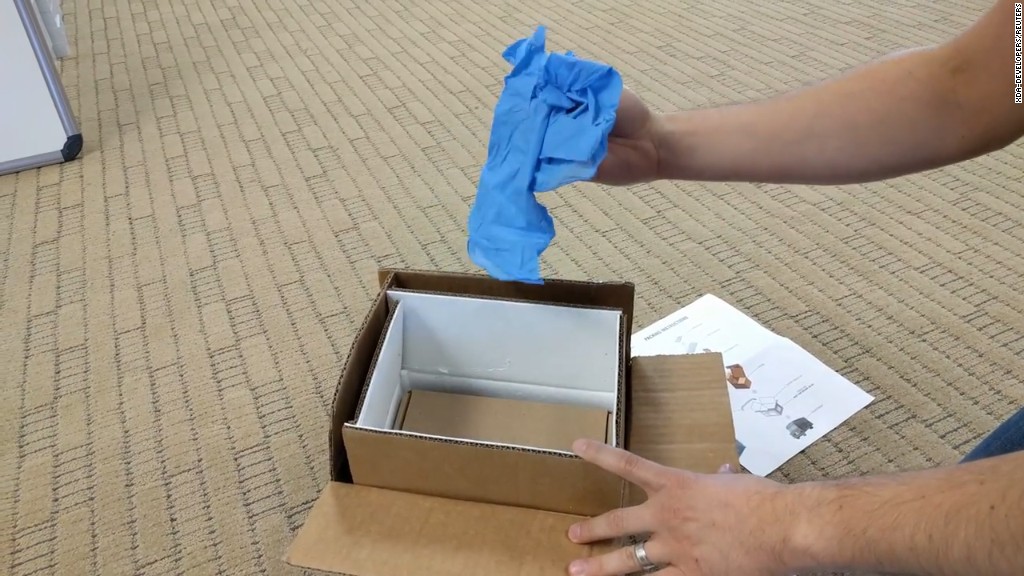 There are 2.5 million Samsung Note 7 phones out there and retrieving the phones -- which have been known to burst into flames -- is getting complicated.
FedEx, UPS and the U.S. Postal Service said Wednesday that the phones will not be allowed on their planes and there will be tight restrictions on when their trucks will be allowed to carry the phones.
U.S. Department of Transportation guidelines prohibit air shipments for any lithium battery products recalled for safety reasons.
Shipping returned phones by ground transportation is also complicated.
FedEx Ground "will accept new or used devices, but only from mobile phone retail locations...only in packaging that meets strict regulatory guidelines," FedEx spokeswoman Rae Lyn Rushing said Wednesday.
The company will not accept any phones from "individual customers or through retail outlets, including drop boxes."
FedEx took these steps, Rushing said, "to ensure our priority on safety."
Samsung is trying to make sure the returned phones are in secure packages.
The tech giant is sending elaborate thermally-insulated "return kits" to users who contacted the company about shipping back the faulty smartphone.
The kit comes with a static shielding bag for the phone, which is then placed into a small box. That package then goes into a slightly bigger box, and ultimately a shipping box, before it's returned. The outermost box is lined with ceramic fiber paper designed to handle and contain extreme heat.
The package also comes with safety gloves and assembly instructions.
Related: Samsung officially kills off Galaxy Note 7 smartphone
The news comes one day after Samsung (SSNLF) halted production and sales of the Note 7, following complaints that its replacement devices were catching on fire. Samsung began a massive recall of 2.5 million Note 7 phones in early September, just weeks after they launched. The issue stemmed from overheating batteries.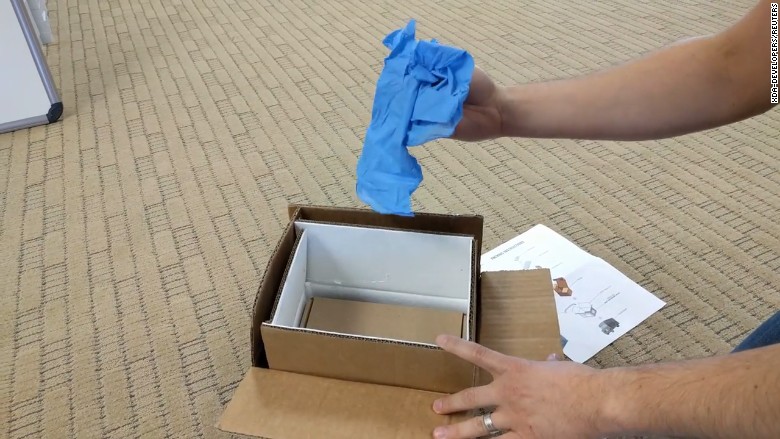 "We want to make your device exchange as easy and convenient as possible," a letter sent with the return kit reads.
The existence of the fireproof kit was first reported by tech blog XDA-Developers. Samsung explained the decision to issue return shipment bundles in a statement to CNN.
Related: Samsung's Note 7 crisis is wiping out billions in profit
"A device containing a lithium ion battery subject to a recall must be shipped in accordance with government regulations, and these special boxes are required by government regulations," the company said.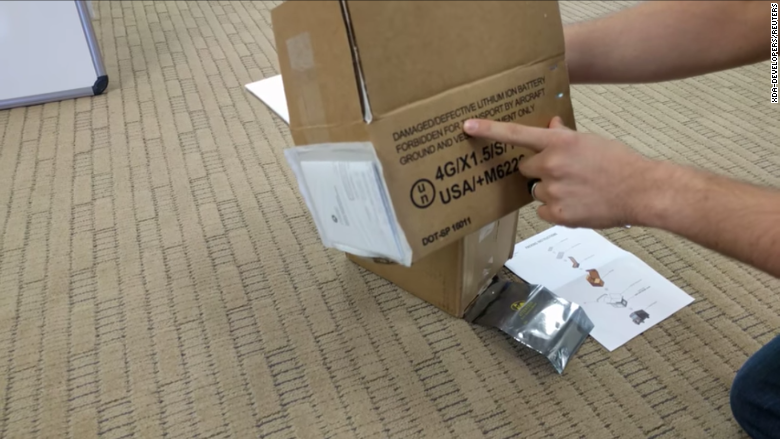 In a video from XDA-Developers, the outermost shipping box is labeled with a strict warning about pick-up and delivery procedures.
"Damaged/defective lithium lion battery," the text says. "Forbidden for transport by aircraft."
If you're among the Note 7 users still in possession of the device, stop using it immediately and do not recharge it.
Contact Samsung, your mobile carrier or the retailer at which you purchased the device for more details about the exchange process.