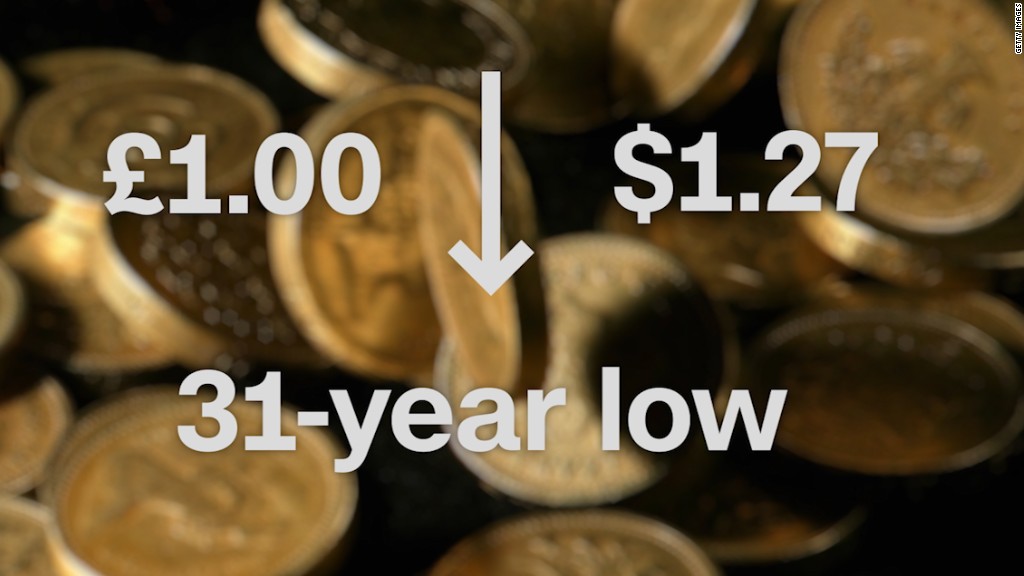 The U.K. has been saved from a Brexit-related shortage of Ben & Jerry and Marmite.
Britain's largest supermarket chain, Tesco, briefly pulled Unilever products from its online store in a fight over a plunge in the value of the pound since Britain voted to leave the European Union.
The cheaper pound pushed up the cost of imports and hurt Unilever's earnings, and Unilever reportedly asked for a price hike on its products. In response, Tesco pulled not just the popular ice cream and Marmite spread but Dove soap and a line of instant noodles.
"We are currently experiencing availability issues on a number of Unilever products," Tesco said in a statement. "We hope to have this issue resolved soon."
By late Thursday, it was resolved. While details of the deal were not available, Unilever said its products would again be available at Tesco.
"For all those that missed us," Unilever said in a statement, "thanks for all the love."
Unilever is based in the Netherlands and the U.K. but reports its earnings in euros. The pound has fallen 15% against the euro since June 23.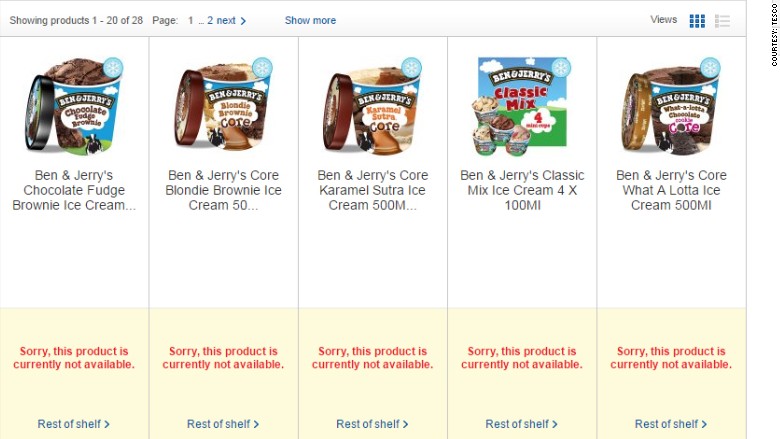 Shares in both Tesco (TESO) and Unilever (UL) were still lower in New York trading after the deal was announced.
"Yesterday, the implications of the pound's fall on prices and retailer margins hit home for the wider public as the country's leading supermarket engaged in a war over prices with its highest profile supplier of branded goods," said Kit Juckes, a strategist at Societe Generale.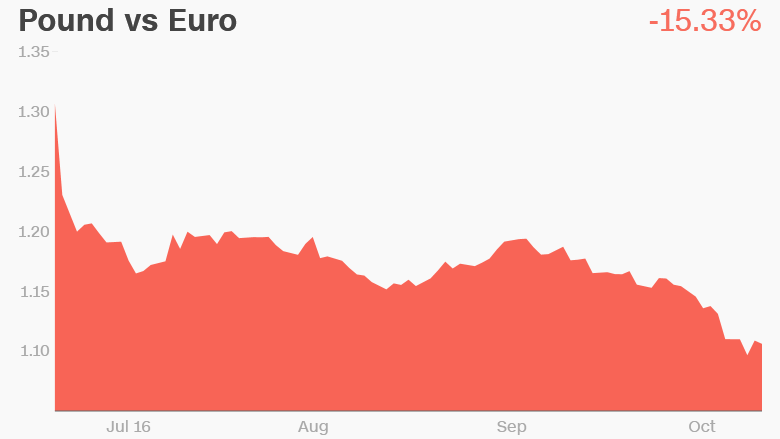 Related: Why big business is freaking out about Brexit
Britain's supermarkets are particularly sensitive to changes in costs. The grocers have for years been locked in a brutal price war and their margins are razor thin. That's why Tesco resisted Unilever's demand.
Ken Odeluga, a market analyst at City Index, said more disputes of this type should be expected -- especially if the pound weakens further.
"Pressures are building in the consumer sphere following the Brexit vote and they're likely to persist," said Odeluga.
-- CNNMoney's Chris Isidore contributed to this report.