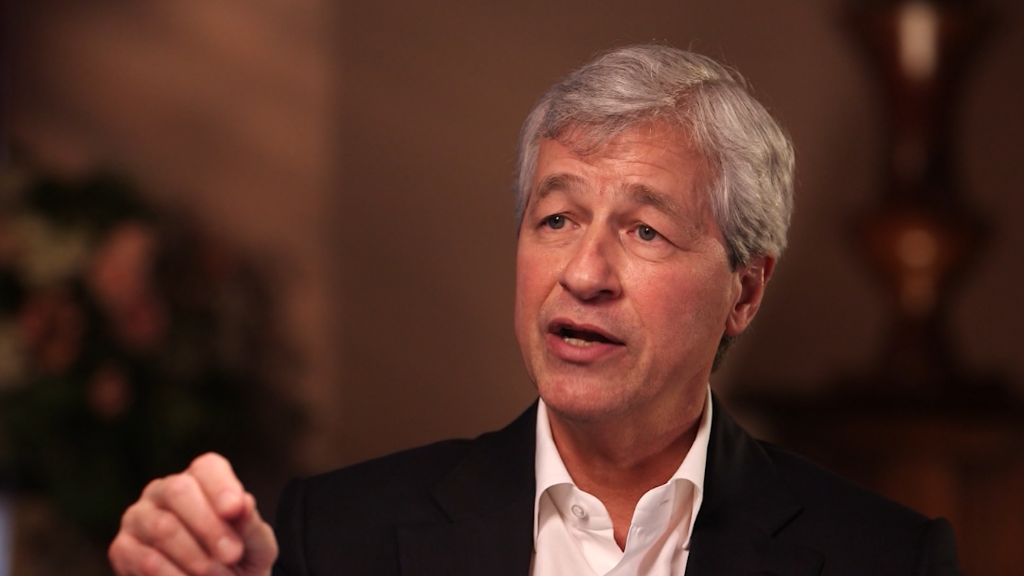 Forgive the Frozen reference. But for the first time in forever, JPMorgan Chase's earnings were overshadowed by another bank's results. Scandal-ridden Wells Fargo, which also posted its latest results, was the main story in the world of finance Friday.
But there's no crisis at JPMorgan Chase (JPM). The nation's most valuable bank reported earnings and revenue for the third quarter that easily topped forecasts on Friday, sending the stock higher in early trading.
JPMorgan Chase, which passed Wells Fargo (WFC) in market value earlier this year, has been a favorite on Wall Street thanks to its solid results.
The bank said Friday that revenue for the quarter came in at $25.5 billion, up 8% from a year ago and ahead of analysts' consensus estimates of $24 billion.
JPMorgan Chase reported a profit of $6.3 billion, or $1.58 a share.
That was down 6% from a year ago -- largely due to a tax benefit it received a year ago -- but was well ahead of the $1.39 per share in earnings that Wall Street was expecting.
Related: JPMorgan Chase nudges Wells Fargo of perch as most valuable bank
JPMorgan Chase posted solid gains in all of its key businesses, led by revenue increases of more than 10% in its investment banking and commercial banking divisions.
The bank also did well in its consumer banking division, reporting double digit percentage gains in loans, deposits and credit card volume.
JPMorgan Chase CEO Jamie Dimon seemed pleased, saying the bank has "unwavering commitment to enhancing customer engagement" and that "to remain best-in-class, we continue to invest significant resources in talent development."
Those comments are jargony. But they could be interpreted as a subtle jab at Wells Fargo, which is in turmoil after the bank was found to have opened up fake accounts for many of its customers. Wells Fargo CEO John Stumpf has stepped down as a result.
JPMorgan Chase chief financial officer Marianne Lake said during a conference call with reporters Friday that the Wells Fargo scandal has led the bank to take a "deep dive" and look more closely at its own consumer business.
She said the bank, like most of its rivals, is "looking for deep and engaged relationships."
But she added that JPMorgan Chase puts "customer experience front and center" and that while the bank has found some isolated incidents of "cross-selling issues," there do not appear to be any systemic problems.
"We want to get customers in the right product and we want to do it the right way," Lake said. "We are looking inward to make sure we are proud of the way we do business."
Related: Does Warren Buffett have a new favorite bank?
Investors are clearly hoping that Wells Fargo will now have a similar focus.
The spotlight will be shining on new CEO Tim Sloan. Investors will want to know what he will do to clean house at the bank and repair its damaged reputation.
There was some good news for Wells Fargo though. Even though it reported a decline in earnings, results were better than expected. The stock rose a bit in early trading.
Two other big banks reported earnings Friday too. Citigroup (C) issued results that topped forecasts and its stock rose on the news. Regional banking giant PNC (PNC), like JPMorgan Chase, reported earnings that were better than expected.