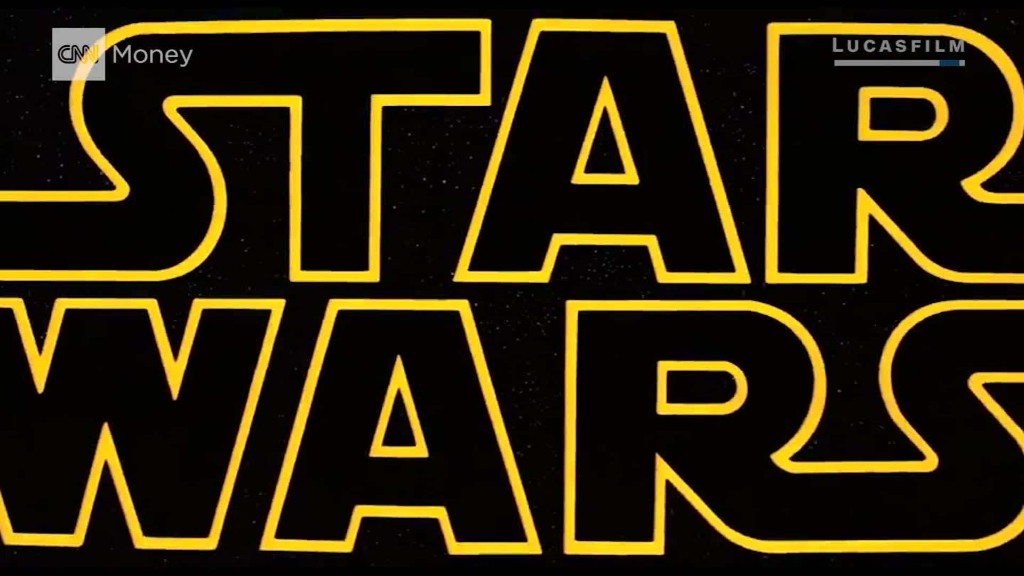 Maybe our kids will finally start eating their veggies now, with some help from Darth Vader and Spider-Man.
Dole, the produce company, has partnered with Disney (DIS) to use characters from Pixar, Star Wars, Marvel and Disney cartoons in its branding.
Disney Consumer Products and Dole Food Company said on Friday that they're launching the co-branding initiative in grocery stores and retail stores this fall.
The co-branding is intended "to support parents as they encourage their kids to make healthier food choices," said Josh Silverman, executive vice president of global licensing.
Does this mean that Yoda will become the new face of bananas? Will Captain America be the new pitchman for eating apples?
Dole and Disney did not immediately respond to say which characters will be paired with which fruits. The possible pairings are nearly infinite, given the wide variety of characters in Disney''s brand and the wide variety of fruits and vegetables sold by Dole.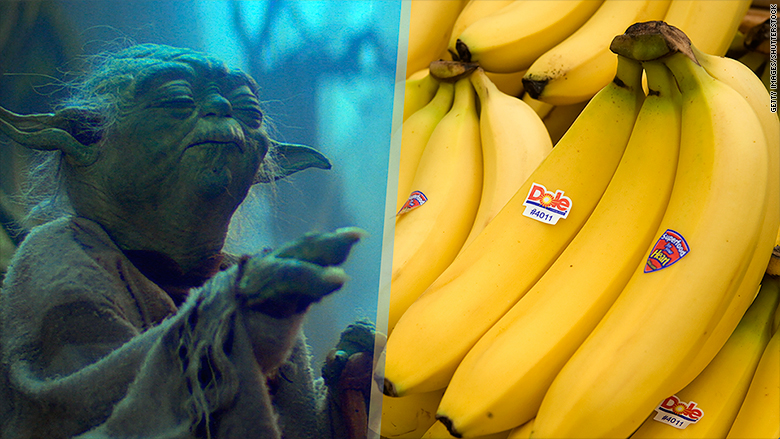 Related video: The story behind 'Star Wars'
Dole started in Hawaii in the 1850s, initially focusing on pineapples, to eventually become a dominant international food and fruit company.
Disney originated with Mickey Mouse and was already a brand powerhouse when it bought Pixar in 2006 for $7.4 billion. Then it acquired LucasFilm in 2012 for $4 billion and bought Marvel in 2009, also for $4 billion.