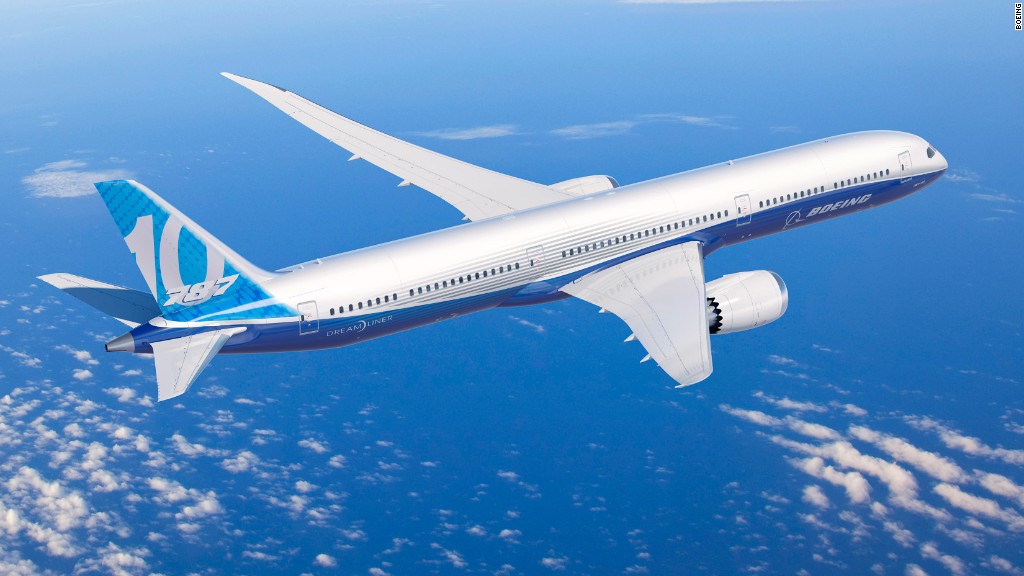 Boeing as early as Friday will announce the retirement of its chief jetliner salesman who led a resurgence in sales of new products at the aerospace giant in recent years, according to a person familiar with the matter.
The change comes amidst a broader slowdown of twin-aisle jet sales by Boeing (BA) and rival Airbus (EADSF) to airlines - a buying spree that has cooled after years of record sales by both plane makers.
Company veteran and vice president of global sales, John Wojick, 59, who has held the top sales job at the commercial airplane unit since June 2012, will be retiring from Boeing, according to the person.
Boeing sold more than 5,200 jetliners under Wojick's tenure, which included the kickoff of sales for its updated single-aisle 737 Max, 350-to-400 seat 777X and larger 787-10 Dreamliner.
His replacement as the company's top jet salesman for Boeing will be Ihsanne Mounir, who currently runs sales for Northeast Asia, which includes China, the person said.
Boeing declined to comment and neither Wojick nor Mounir responded to a request by CNNMoney for comment. (Update: On Friday, Boeing announced that Wojick was retiring and will be succeeded by Mounir.)
Related: China to spend $1 trillion on 6,810 new aircraft
The selection of Mournir, 44, underscores the importance of sales by Boeing to fast-growing Chinese airlines. China's airlines have had an insatiable appetite for new airliners as the country has sought to expand internal links to its provinces and also connect many Chinese cities directly with U.S. and European destinations for the first time.
China is expected to overtake the U.S. over the next 15-years as the world's largest market for airplanes. Boeing forecasts the country will need 6,810 airplanes through 2035 valued at more than $1 trillion, before discounts.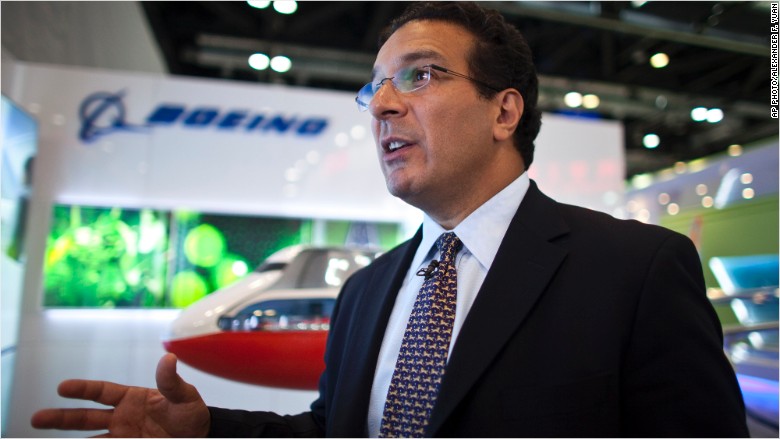 Mounir, who was born in Morocco, is fluent Arabic, French and Spanish. He is also proficient in Mandarin, which he learned in recent years in his role selling jets to China. An aerodynamicist by training, Mounir has been with the company since 1997.
Mounir will inherit the top sales job on the heels of recent wins by Boeing within the last week, winning new orders with Qatar Airways and China Southern Airlines for a combined 52 new 787 Dreamliners and 777 jetliners, worth nearly $15 billion at list prices.
However, the company has work to do to meet its goal for the year. Boeing has signaled that it expects to earn around 740 orders this year, equal to its expected jetliner deliveries. Boeing so far in 2016 has won net orders for 432 new commercial airliners.