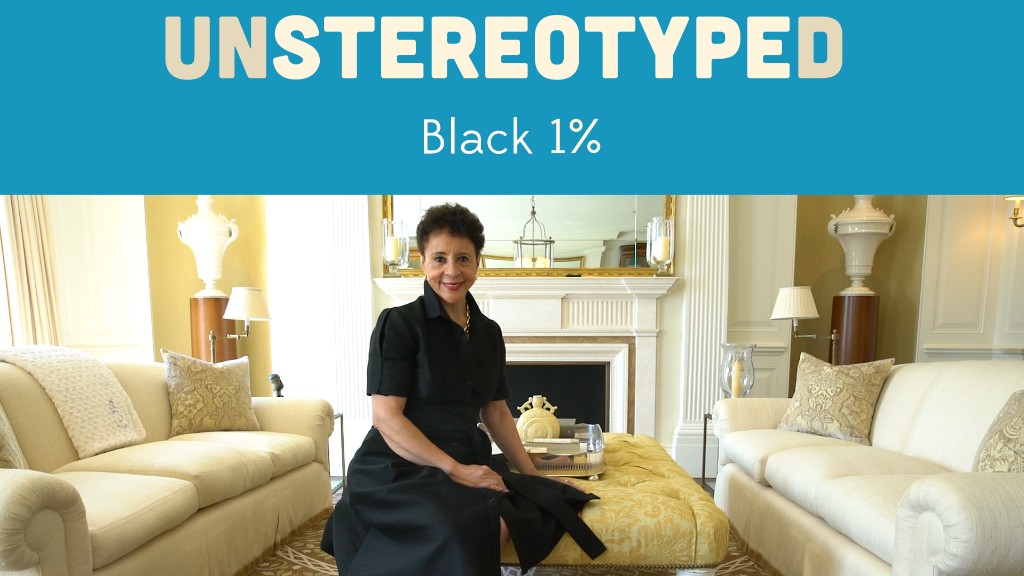 It's one of the loneliest, most exclusive clubs in America.
Among the nation's wealthiest Americans -- known as the Top 1% -- only a very small percentage are black.
To gain membership into this elite group in 2013, it required a household net worth of nearly $7.9 million, according to the Federal Reserve Bank of St. Louis. And only 1.7% of those who met that mark are black.
Sheila Johnson is one of them. Johnson is the co-founder of Black Entertainment Television, chief executive of Salamander Hotels & Resorts and she owns a stake in three professional sports teams, including the NBA's Wizards, the NHL's Capitals and the WNBA's Mystics.
Yet despite these accomplishments, Johnson said she still has had to contend with racism and biases that have presented costly and frustrating roadblocks.
Related: Muslim feminists fight for change
"There is a loneliness that very wealthy African-Americans do feel in their lives," Johnson said. "No matter how much money you have as an African-American, you're still an African-American."
It took her more than 10 years to build the Salamander Resort & Spa, an elegant 168-room resort sitting on 340 acres of pristine land in Middleburg, Virginia. Even with the wealth she had amassed, banks were still reluctant to lend her money, she said.
"There were people out there that said 'You don't know what you're doing. You're an African-American woman. You don't know about the hotel business. It isn't going to work. I've never seen anybody black do anything that has excellence,'" Johnson said.
The fact that she is a woman made it even more difficult to get a loan, Johnson said.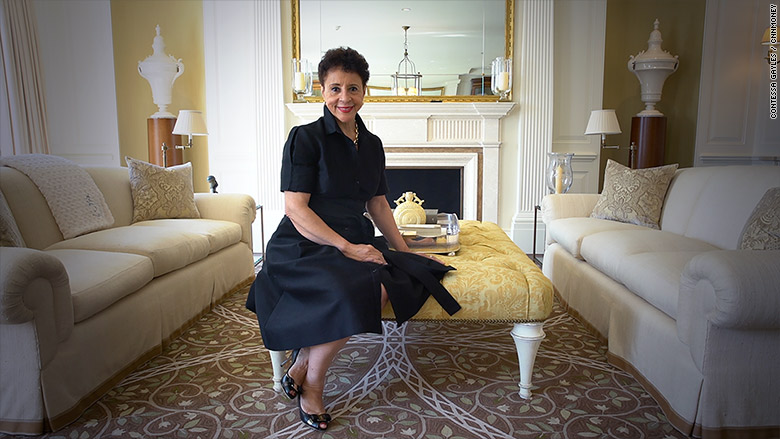 "I watch men, how they're able to fall on their face. Next I know, they got the next great deal going...banks will loan them money for a sniffle," she said. "Banks turned me down because I'm a woman. I'm not that proven entity out there."
But she pressed on and built the resort anyway.
An important part of Johnson's success is giving back, by creating pathways for young people of color to gain access to education and to build wealth, she said. The Sheila C. Johnson Leadership Fellowship at the Harvard Kennedy School, for example, is a program that connects young students with seasoned professionals. The program awards tuition and fees to selected students for up to two years toward a graduate program as well as a stipend of up to $10,000.
"The white kids that are out there, they got daddy's law firm or whatever. They're taken care of and never have to worry about it," Johnson said.
Related: Meet the white valedictorian of a historically black college
Eddie Brown, a Baltimore-based hotelier and chief executive of Brown Capital Management agrees. Brown and his wife Sylvia are also part of the 1% and seek to help other people of color get ahead through philanthropy and other initiatives.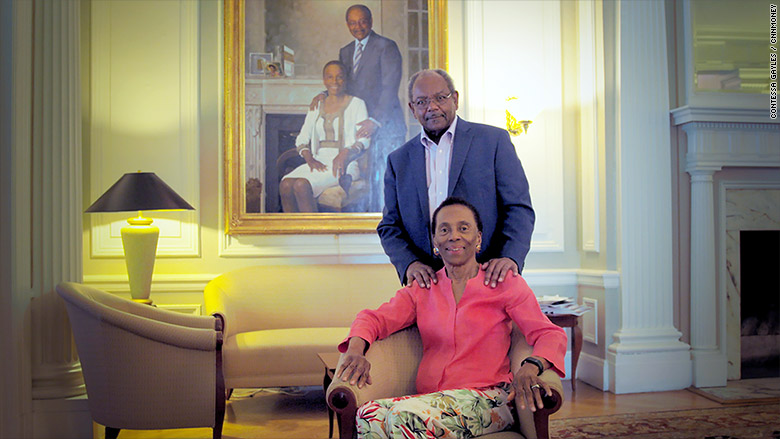 Not only is the majority of the staff at Brown Capital black -- a choice that Brown said is deliberate -- but the couple's charitable foundation provides grants for education, art and health initiatives that help low-income people living in Baltimore.
"I think it's really incumbent upon [those of] us who have achieved some modicum of success to make it our business to mentor and to help uplift," Brown said. "It's a slow process. It's a gradual process, but we have to reach back, take someone by the hand, show them the way."
Brown also tries to stay connected to African Americans who haven't reached the elite 1%. Just a few minutes away from The Ivy Hotel, the Brown's lush Relais & Châteaux, is a corner barbershop in a much poorer part of Baltimore where Brown gets his hair cut.
"The reason I have been going there since we moved to Baltimore, and I still go there is because we come in touch with the real people," Brown said. "I don't want to lose touch of that and to see what they're experiencing and what they're going through."