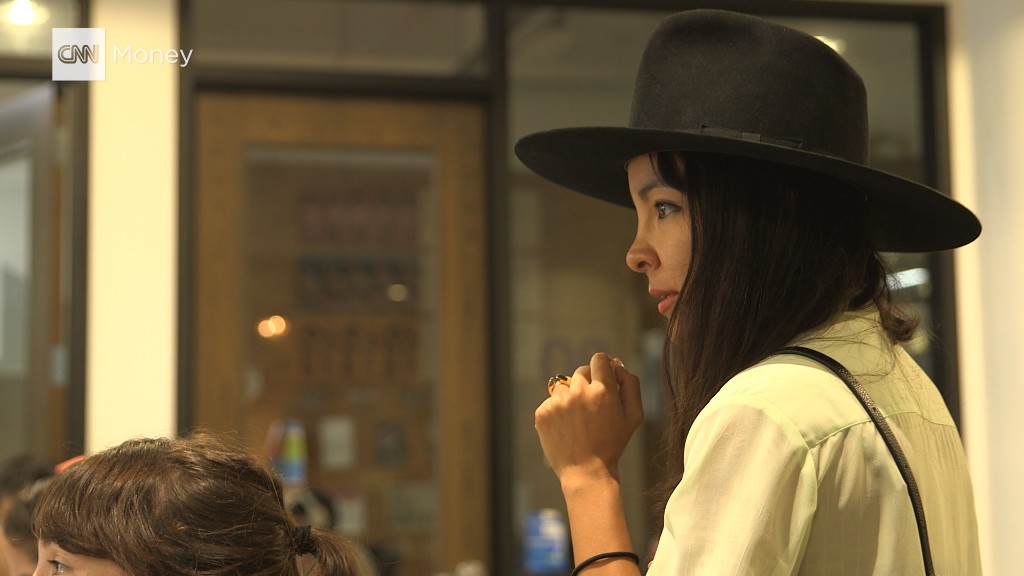 Miki Agrawal is in the business of breaking taboos -- but it doesn't come easy.
Thinx, a line of period underwear that Agrawal founded in 2010, looks and feels like regular underwear but it's designed to absorb blood and kill germs.
The underwear comes in a range of styles, from boyshorts to thongs, and absorbs different amounts of blood, the most being two full tampons worth. The idea is to help women avoid ruining yet another pair of underwear due to period accidents. Some women use Thinx as a backup to a tampon, while some rely solely on Thinx.
If you're cringing at this product explanation, you're not alone.
"No national television [network or morning show] has ever covered our product," Agrawal, 37, told CNNMoney,
While Agrawal has been covered by a range of print outlets, mainstream TV has been a no-go so far, she said. Agrawal said she's been told that talking about periods could be "suggestive or offensive to viewers."
"America's not ready to talk about periods," said Agrawal. "Really? ... Every woman is here because of it. Every human is here [because of it]."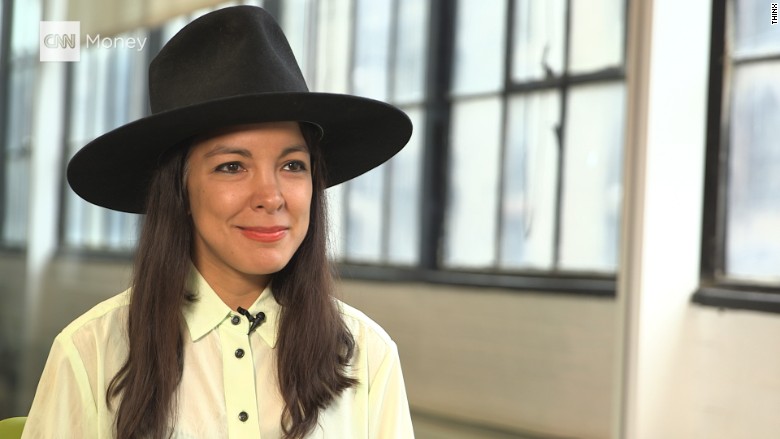 The other two products that Agrawal created are equally "taboo." Tushy, the startup she's currently fundraising for, can turn standard toilets into a modern bidet. Agrawal, who is half Japanese and half Indian, touts its benefits in alleviating chronic urinary infections, hemorrhoids, and "just making you feel more confident again."
Then there's Icon, her incontinence underwear line, which can hold between 25 and 50 milliliters of urine.
All of the products are sold directly to consumers and have a component to help those in developing countries tackle the same taboos. Thinx, for example, has partnered with AFRIpads in Uganda to subsidize the cost of 60,000 packs of reusable sanitary pads. And Agrawal is also planning to launch a network of Global Girls' Clubs in 2017 that will give young women a place to learn about their bodies, human rights and financial literacy.
"If we can't give ourselves permission to say 'period' with confidence and pride, then how can we give the rest of the world permission to do that?" Agrawal said.
Related: Why women can't stop talking about freezing their eggs
The fact that people are reluctant to talk about periods also means there hasn't been a lot of innovation in the space. Agrawal counts three major innovations in feminine hygiene over the past century: Tampons, pads and menstrual cups. Thinx has started to pave the road for more innovative startups, like Flex, a tampon alternative that can be worn during sex, which just closed $3 million in funding.
According to shame researcher Patrycia Slawuta, women's menstruation has been feared and considered disgusting throughout centuries and cultures. "It is subjected to cultural taboos and concealment norms," she said. "Menstrual blood was and still is seen as threat and and a source of contamination."
Slawuta, who founded Self Hackathon, said in order for the stigma around periods to be removed, it needs to be confronted head-on. "Companies that manage to remove shame will change the landscape of industries."
Agrawal has been successfully pushing to change how people view women's health.
Last fall, Thinx won a battle with the MTA over the ads it wanted to run in the New York subway system. Outfront Media, the company that approves MTA ads, said parts of the ads were inappropriate. The ads featured women in underwear, a half grapefruit (vaguely resembling a vagina), and dripping egg yolks. Agrawal used outrage in the press to protest the decision and ultimately got the ads approved.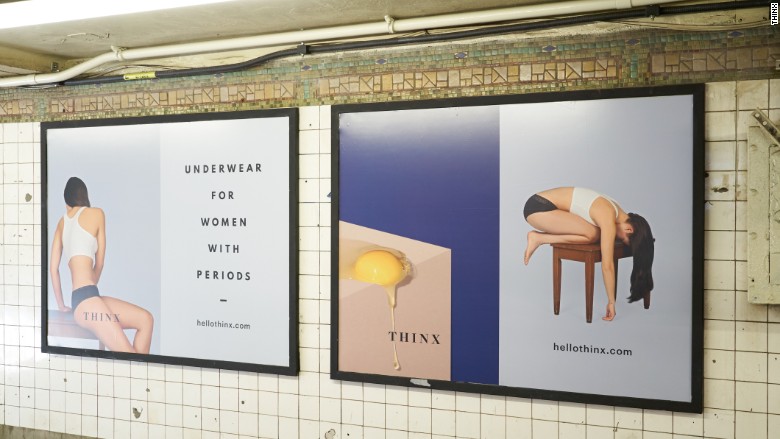 Agrawal also led a "Thinx Taboo Tour" this summer, traveling to five cities to get women talking about the things that society deems inappropriate.
Related: She's in the business of rewiring your mind
"We talked about the taboos of aging, the taboos of sex as you age, the taboos of getting your period, of having your body start to change, the taboos of breast cancer and what that looks like," she said.
During New York Fashion Week this fall, Thinx held a nontraditional show. Performers -- who ranged from a refugee to a transgender man, all dressed in white and wearing Thinx -- shared their personal stories.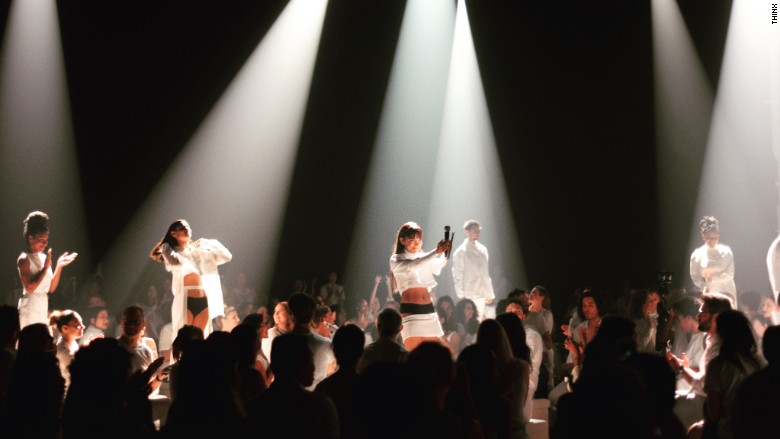 She's far from cleared all the hurdles, though. For one, Agrawal said many modeling agencies don't want to work with her companies. ("They don't want to have their girls modeling periods or pee kind of stuff.") And cab companies don't want her ads on their taxis.
But Agrawal said that's to be expected when innovating in a "blue ocean," a term that refers to a category with no real competition. "It's a really great business opportunity -- and we can change the conversation while we're at it."