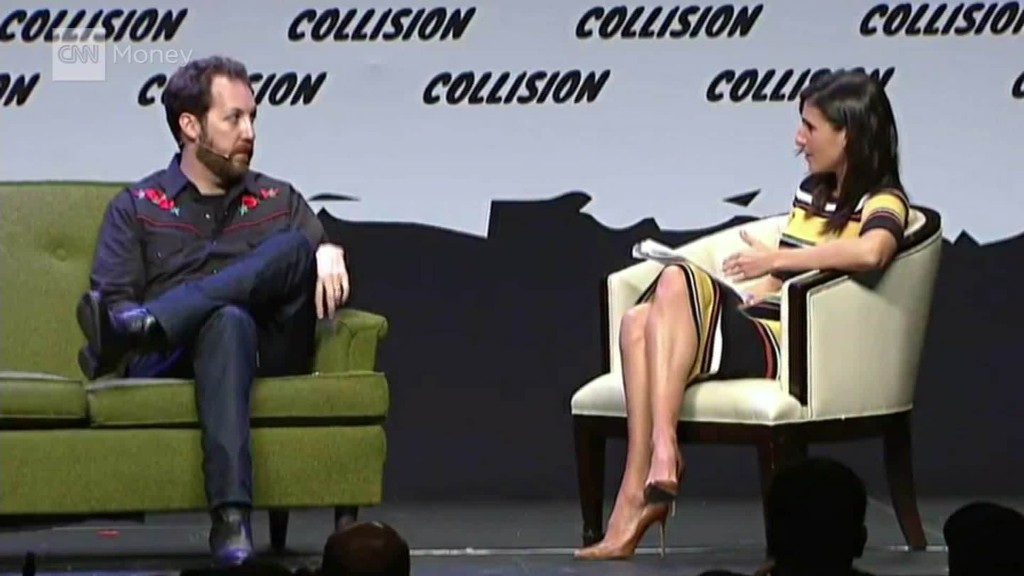 And then there were none.
Salesforce (CRM), the last of the big companies thought to be interested in buying Twitter (TWTR), said Friday that it has backed out of bidding for the social network.
"In this case, we've walked away. It wasn't the right fit for us," Marc Benioff, CEO of Salesforce, told the Financial Times.
Chi Hea Cho, a spokeswoman for Salesforce, confirmed Benioff's remarks, but declined to provide additional comment.
Reps for Twitter did not immediately respond to a request for comment.
Twitter stock fell as much as 7% after the news, as investors lost whatever hope remained of a splashy acquisition on the horizon.
Salesforce's stock, on the other hand, jumped more than 7% as investors appeared to breathe a sigh of relief over betting billions on a money-losing business.
Related: What's next for Twitter: Salesforce or the abyss?
Twitter's stock surged in recent weeks on rumors that Google (GOOGL), Disney (DIS) and Salesforce were interested in an acquisition, with the potential for others like Apple (AAPL) to sniff around.
Last Thursday, the stock plunged nearly 20% following a report from Re/code that Google, Disney and Apple aren't planning to make a bid. A separate report from CNBC said other bidders were "taking a look," but remained vague.
That left Salesforce as the clearest bidder -- until now.
Under Benioff's leadership, Salesforce has made a number of acquisitions to provide additional software tools and data that help businesses and marketers manage relationships with customers. Twitter would have almost certainly been the largest, with a price tag of at least $15 billion, or about a third of Salesforce's market cap.
In the absence of compelling bids, Twitter may find itself in a dire situation.
"If that is the case, then I think Twitter will likely have to remain independent until a more reasonable valuation is available," James Cakmak, an analyst with Monness, Crespi, Hardt & Co, said in an earlier interview.
Translation: If Twitter doesn't sell after the latest flurry of rumors, its stock will continue to nosedive as investors lose hope of an easy exit. Once Twitter gets cheap enough, it's possible suitors may take another stab at buying the company.
Any significant stock decline would likely hit the morale of employees as Twitter leans heavily on stock-based compensation to retain talent.
Even if employees don't flee at once, many could be pushed out. Twitter might be forced to cut costs to show investors it can improve profits if it can't improve user numbers or sales growth. Twitter laid off 8% of its staff last year, but still has 3,860 employees globally, according to its website.