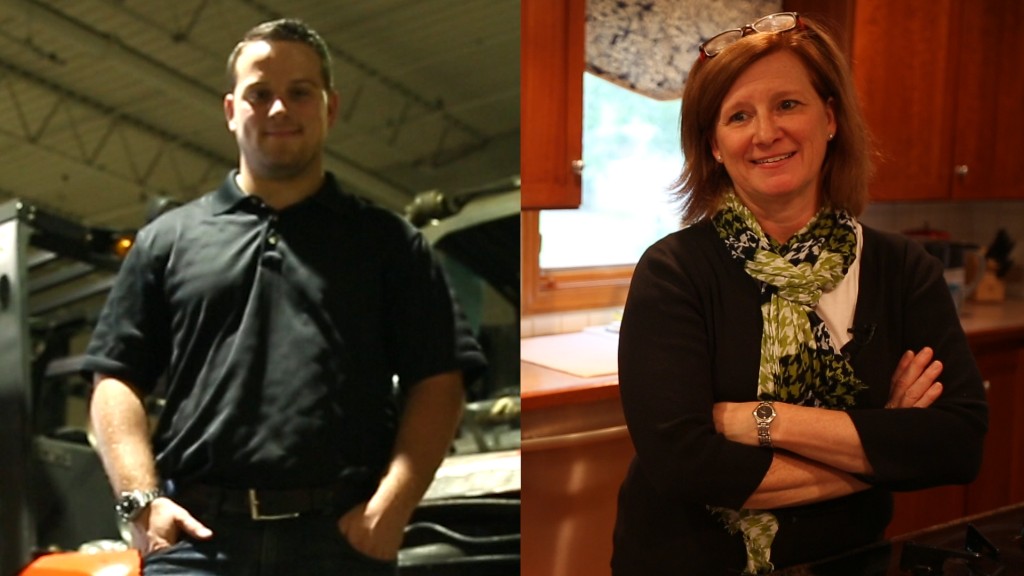 "You're just throwing away your vote."
Dan Mizener of Cleveland, Ohio, has heard that many times since he told friends that he's voting for Gary Johnson, the libertarian candidate. He used to get a lot of flak. Now people are calling him with a lot of questions.
A registered Republican, Mizener made up his mind over the summer to vote for Johnson, long before the latest bombshells about Donald Trump allegedly groping women.
"It comes down to, can I really go to sleep at night knowing that I voted for someone like Donald Trump?" Mizener told CNNMoney in September.
All of a sudden, a "protest vote" is cool.
Many voters feel that 2016 is the ultimate "lesser of two evils" election. But there are more than two options on the ballot. Google searches for "write in" surged this week, hitting their highest levels since right before the 2004 Bush v. Kerry election.
In Utah, independent candidate Evan McMullin might actually beat Hillary Clinton and Trump. Many Mormons find both Trump and Clinton "morally repugnant."
Related: Donald Trump 'must win' this state. It's not looking good...
"I would probably take four more years of Obama over any option we have right now," Mizener admits. That's saying a lot since he has never voted for Obama.
Virgil Kahl of Pennsylvania has also been thinking about what to do this year. She even considered not voting for the first time in her adult life.
A registered Republican, Kahl was "leaning" toward Trump when CNNMoney first interviewed her in September because she thought he would be better for the economy. But after the "Access Hollywood" tape from 2005 came out where Trump made vulgar and sexually aggressive comments about women, Kahl decided she couldn't vote for him.
"If Trump cares about this country, he should step down," she said. She finds both Trump and Clinton disgusting. "To be the president of this country of ours, you must earn and keep the respect of its citizens."
She believes her best option is to write in Mike Pence. It's what a number of high profile Republicans, including Senator Kelly Ayotte of New Hampshire, now plan to do (write in votes are only possible in some states).
Related: Hillary Clinton might lose Ohio because she badmouthed coal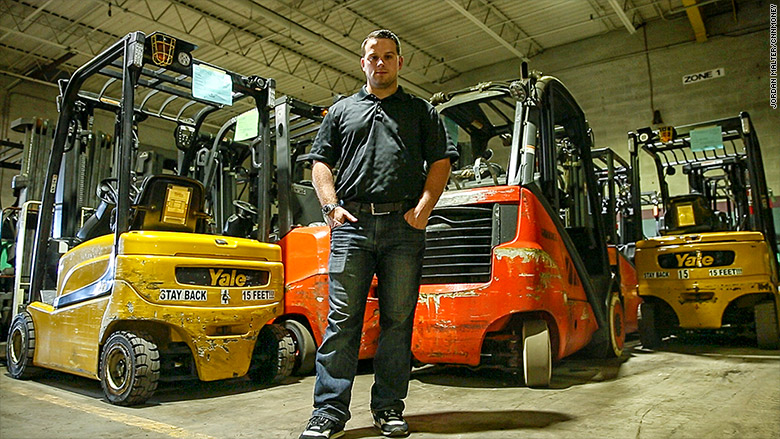 In the critical swing state of Ohio, Mizener is getting more and more calls from colleagues asking him for information on Johnson. The latest Ohio poll numbers have Trump and Hillary Clinton neck and neck, while Johnson gets 9% support.
Mizener, a forklift salesman who owns his own home at age 29, considers himself fiscally conservative but socially liberal. He reminds people that Johnson used his veto power a lot when he was governor of New Mexico to keep government small, and he has a plan to balance the budget (by cutting it 20%).
"I would like to see taxes go lower," Mizener says. It's his top issue. He never considered voting for Clinton because he doesn't like her tax plan.
Related: The American Dream: Rich are fearful for its survival
As he watches this jaw-dropping election unfold, Mizener wishes more people would consider their options.
"I don't think I'm going to regret [my vote]," he said.