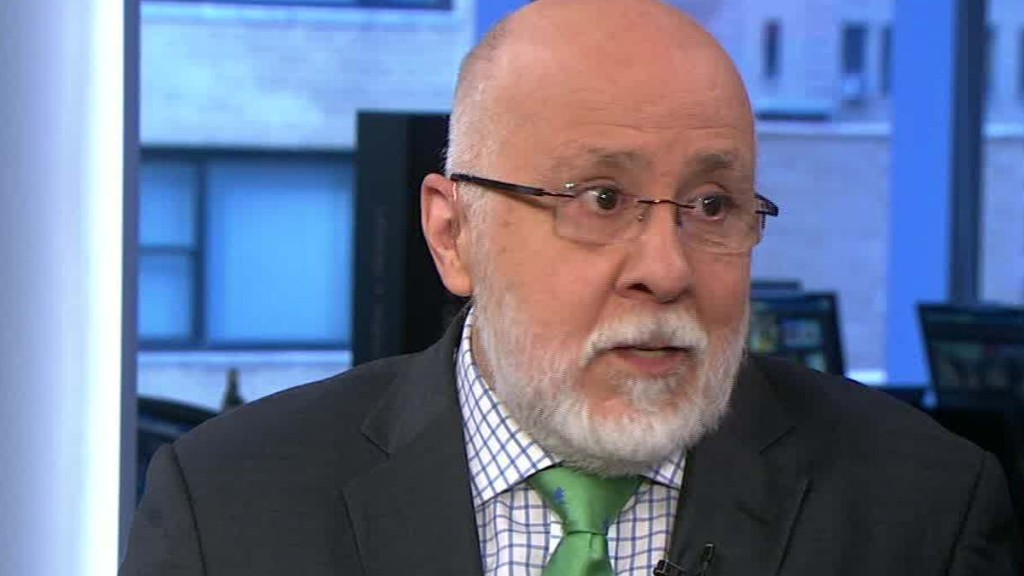 Donald Trump's volatile presidential campaign may be hurting the real estate mogul's business and brand, says one Trump biographer.
"I'm hearing in the last two weeks that his brand equity is plummeting," said Michael D'Antonio on CNN's "Reliable Sources" Sunday, saying that he was "quite privy to good data" on the topic.
"He's actually now perceived as boring -- not by the elites, but by the middle class."
D'Antonio, author of "The Truth About Trump" and "Never Enough: Donald Trump and the Pursuit of Success," said polls of Republicans without a college education show the demographic is "turning off to his brand."
"They may still vote for him," D'Antonio said, "but this is really doing long-term damage to his businesses."
D'Antonio declined to elaborate on the data about Trump's brand that he cited on the program.
Related: Donald Trump's 'rigged' election claim targets media
Trump, whose name is attached to luxury resorts, golf courses and hotels worldwide, has faced a barrage of sexual assault allegations. Those claims have been made public following the release this month of a video that shows Trump talking about women in vulgar terms, and then Trump's dismissal of the revelations during last Sunday's town hall debate.
A potential fallout for Trump's businesses has also been predicted by billionaire Mark Cuban, who tweeted after the tape's release that Trump's actions could make employees at his properties "toxic and unemployable."
"Bernie Madoff now has a better brand," Cuban wrote in reference to the infamously disgraced fraudster and former stockbroker.
Trump and his campaign have denied the allegations of sexual abuse and assault. The Republican candidate has also threatened to sue the New York Times and the Palm Beach Post for writing about women who said Trump made unwanted advances toward them.
Such measures may be an attempt to discourage anyone else from reporting on them, said Tim O'Brien, the executive editor of Bloomberg View who was once the subject of a libel lawsuit brought by Trump. Trump accused O'Brien of questioning his net worth in O'Brien's 2005 book, "TrumpNation."
"He's making these threats to sue, I think, to try to chill the media," O'Brien said on "Reliable Sources."