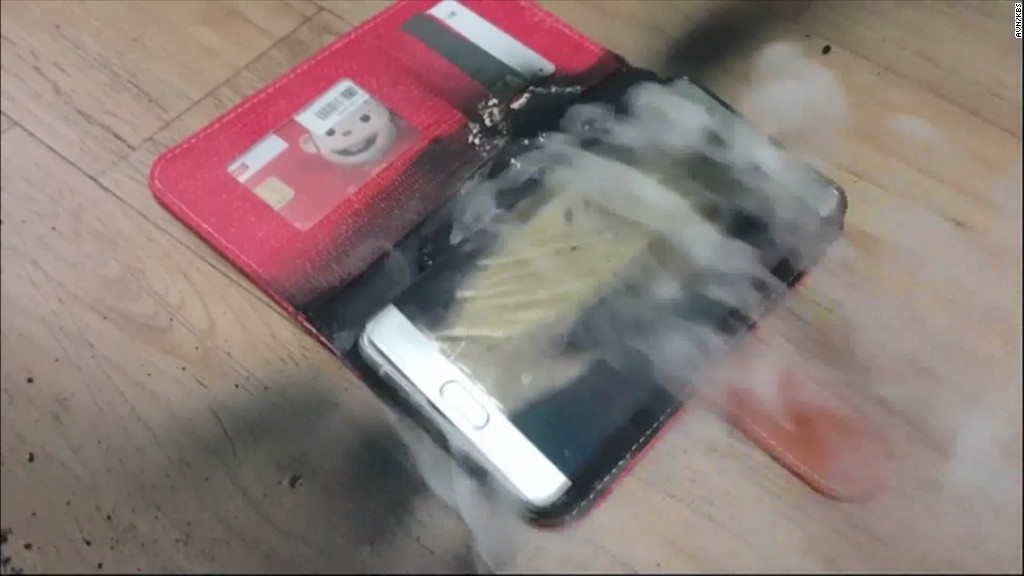 It's time to leave your Samsung Galaxy Note 7 at home.
Or better yet, just get rid of it.
The Note 7 is becoming increasingly unwelcome on planes worldwide. At least eight international airlines are prohibiting Note 7 owners from bringing the smartphone on their flights. That means travelers also cannot carry the device in checked bags or carry-on luggage.
AirAsia, Singapore Airlines, Qantas, Emirates, Virgin Atlantic, Malaysia Airlines, All Nippon Airways and Air New Zealand have all announced bans on the phone.
Related: FAA banning Samsung Galaxy Note 7 from all flights
Those announcements come after U.S. government regulators announced similar bans. The U.S. Department of Transportation and Federal Aviation Administration released an emergency order last week preventing Note 7 owners from bringing their phones on planes or in luggage.
U.S. officials said passengers who flout those rules could face fines or criminal prosecution.
Related: Samsung's Note 7 crisis is wiping out billions in profit
The restrictions are piling up for Samsung's (SSNLF) troubled phone, which has been reported to catch fire. After a failed attempt to sell a new version of the phone, the South Korean company said last week that it would stop making and selling all Note 7s.
The Hong Kong International Airport and Canadian aviation authority Transport Canada have also banned the phone.