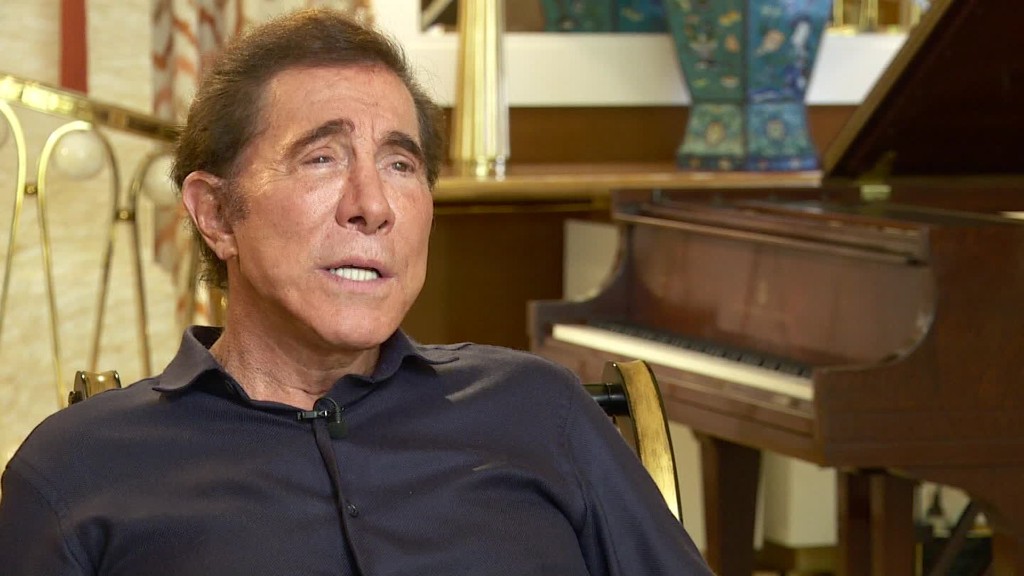 One of Australia's top casino operators is in trouble in China -- and its stock is getting hammered.
Shares in Crown Resorts plunged nearly 14% in Sydney on Monday after the company said Chinese authorities have detained 18 of its employees, including a senior executive who works with high-rolling gamblers.
Crown said it was urgently trying to make contact with the employees. The company added that it doesn't have details on why its staff were held.
China's Foreign Ministry said some Australian citizens had been detained on suspicion of "gambling crimes." The case is still being investigated, it said without giving further details.
Related: Is Macau's epic gambling slump over?
Chinese President Xi Jinping has led a sweeping anti-corruption campaign whose targets have included gambling, which is seen as a way for corrupt officials to launder money.
Beijing has already clamped down heavily on VIP gamblers in Macau, the only place in China where casinos are legal.
Now, it's targeting casinos in foreign countries that try to entice Chinese citizens to gamble overseas.
Crown says that more than a third of the revenue at its Australian resorts in the most recent financial year came from international customers, mostly from mainland China.
"Crown Resorts' sustained focus on growing visitor numbers from China has paid off with our resorts in Melbourne and Perth now among the most visited tourist destinations in their respective states," the company said in its latest annual report.
Related: Steve Wynn says Macau casino crackdown is 'preposterous'
News of the detentions sent a chill through other casino operators in the region. In Hong Kong trading, Sands China fell 3% and Wynn Macau dropped 2.9%.
Crown said it believes one of the detained employees in China is Jason O'Connor, the executive vice president of its VIP International unit.
The Australian government confirmed Monday that three of its citizens had been detained in Shanghai. They are among a number of Crown employees held across China since the end of last week.
"Consular officials in Shanghai are making arrangements to visit the Australians to offer appropriate assistance," Australian Foreign Minister Julie Bishop said in a statement.
-- Serenitie Wang and Reed Alexander contributed to this report.