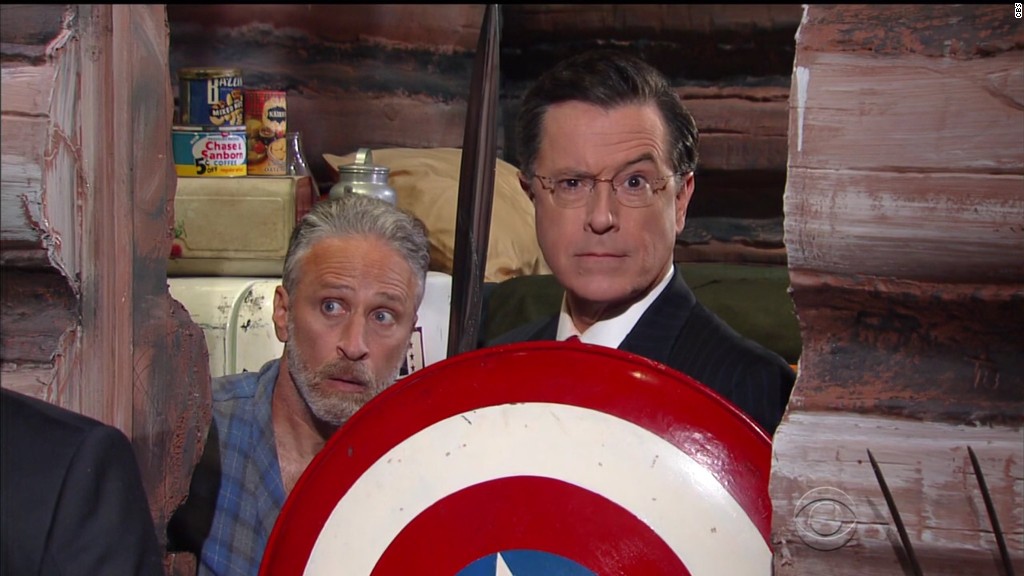 Stephen Colbert will be taking on Election Day uncensored.
Colbert, normally the host of CBS' "The Late Show," is heading to Showtime for an election night special titled "Stephen Colbert's Live Election Night - Democracy's Series Finale: Who's Going To Clean Up This S***"
The one-hour special will air live on November 8 at 11 p.m. ET from New York's Ed Sullivan Theater and will look a lot like Colbert's CBS show including an audience, remote segments, and surprise guests.
The big difference? To use a candidate's own words, Colbert will have the shackles taken off him -- since he will be on the premium cable network Showtime, which is owned by the CBS (CBS) Corporation, he'll be free from the censors he faces at his usual home.
"It'll be all the political comedy you love from my CBS show, with all the swearing and nudity you love from Showtime," Colbert said in a statement.
The live nature of the show will allow Colbert to react to election results as they happen, which according to Showtime will make it "the perfect election night destination for people who want to see all the latest news, without actually having to watch the news."
Related: Jon Stewart, late nights, and the RNC: Inside Colbert's live 'Late Show'
Being live has suited Colbert well in the past.
The host has gone live for the Super Bowl and multiple times during the election. Live episodes of "The Late Show" following the presidential conventions were both critical and ratings successes this summer.