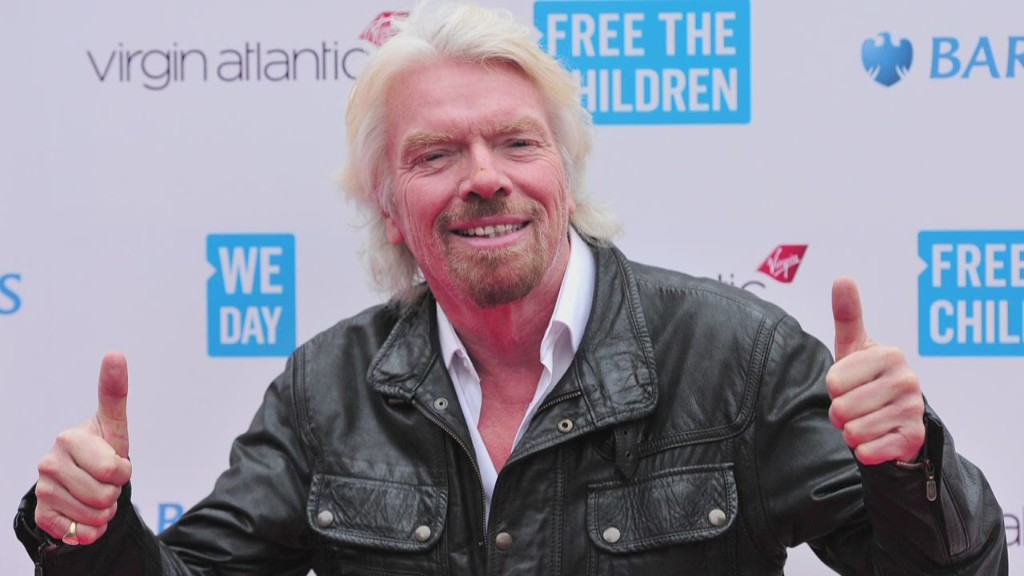 This week, the guest curator for "The Big Idea" on the CNN MoneyStream app is Richard Branson.
Occupation: Founder and Chair, Virgin
Sir Richard Branson began his career as an entrepreneur in 1972 with the launch of Virgin Records, a chain of record stores in the UK. The music label expanded through the 1980s, and in 1984, Branson created his own airline Virgin Atlantic. Today, the Virgin Group brand is made up of more than 60 companies.
In 2004, Branson established the nonprofit foundation Virgin Unite to address social and environmental issues. He was knighted by Prince Charles in 2000 for his entrepreneurship.
Branson is active on social media, especially Twitter, where he has built a following of more than 8 million users. He has also broken several world records. In 1987, he became the first to cross the Atlantic Ocean in a hot air balloon.
Here's a sample of what Richard Branson is reading this week (to see more, add "The Big Idea" stream on the CNN MoneyStream app):
- Why social media is a positive influence (Virgin)
- Marijuana arrests outnumber those for violent crimes, study finds (New York Times)
- More than 150 countries reach 'monumental' deal to phase out gases that are making global warming worse (BBC)
- A day at the races: Formula E kicks off in Hong Kong (CNN)
- This 'space wrench' goes where no man has gone before (Washington Post)
- Philippines' bloody war on drugs: Four charts reveal President Duterte's unprecedented purge (IB Times)
- As WWII loomed, Britain saved 10,000 child refugees from certain death. Why won't it do so now? (Quartz)
- The U.S. government just made its biggest clean energy purchase ever (Washington Post)
- When saying something nice is the only way to change someone's mind (Harvard Business Review)
- What's fueling the backlash on trade (New York Times)
- Thousands of gay men in UK to be pardoned for now-abolished sex offenses (Independent)
- Reducing poverty and hardship for young Australians (Virgin)
- 6 lessons one CEO learned from biking with Richard Branson (CNBC)
- The full-time MBA is under pressure from specialist degrees and online education (The Economist)
- This is what democracy looks like at 36,000 feet (Mashable)
- How to get ahead in the fresh food market (Virgin)
"The Big Idea" lets you peek into the minds of leading people in business.
Every day, you will see multiple stories appear in your stream that are hand-picked by the guest curator of the week. "The Big Idea" was curated last week by T-Mobile CEO John Legere.
Reading this article on your Apple device, click here to download CNN MoneyStream. Or if you are on Android, download it here.