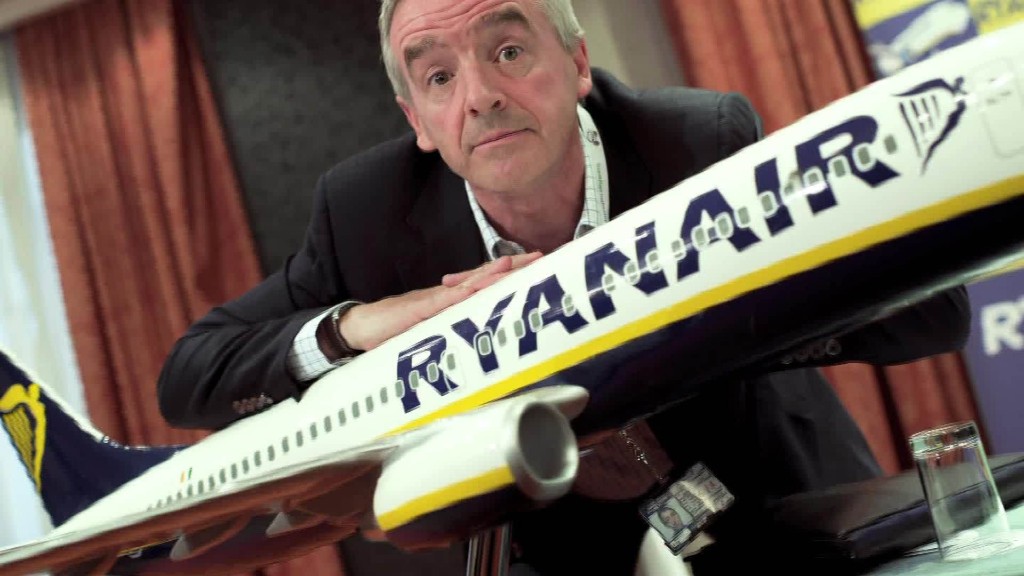 Europe's favorite airline says the collapsing pound is taking a rather large bite out of its earnings.
Ryanair (RYAAY) said Tuesday that its full year profit will be 5% lower than previously expected. CEO Michael O'Leary, who campaigned for Britain to remain in the European Union, attributed the weaker forecast to a sharp decline in the value of the pound.
The Ireland-based airline books its profits in euros, but more than a quarter of its revenues are made in pounds. The pound has lost roughly 15% against the euro and 19% against the U.S. dollar since the U.K. voted to leave the EU in June.
Related: Europe's cheap and abundant air travel is at risk after Brexit
Ryanair was named Europe's most popular airline in terms of the number of passengers by Air Transport Association in July.
It's also one of a handful of carriers to lobby hard against Brexit, having warned that leaving the EU would lead to higher fares.
After the vote, Ryanair said it would "pivot its growth away from U.K. airports and focus more on growing at our [European] airports over the next two years."
Earlier this month, British low cost airline easyJet (ESYJY) told investors that its annual profit will fall by more than 25% because of currency turmoil. The weaker pound pushes up the cost of buying jet fuel, which is priced in dollars.
Related: Brexit is becoming a bit fat mess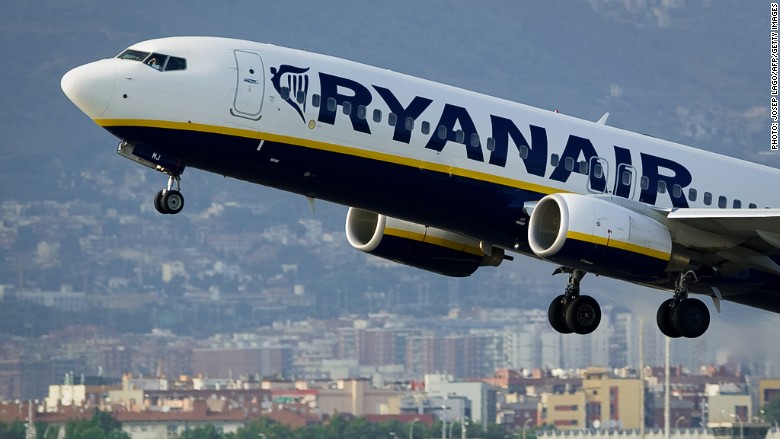 While Ryanair is blaming the pound for lower profits, other companies have found the weaker currency is giving them a boost.
Fashion label Burberry (BBRYF) said Tuesday its sales in the U.K. were up 30% in the second quarter, thanks to the sharp depreciation in the value of the pound. The brand is popular with tourists who are suddenly paying much less for their favorite luxury goods.