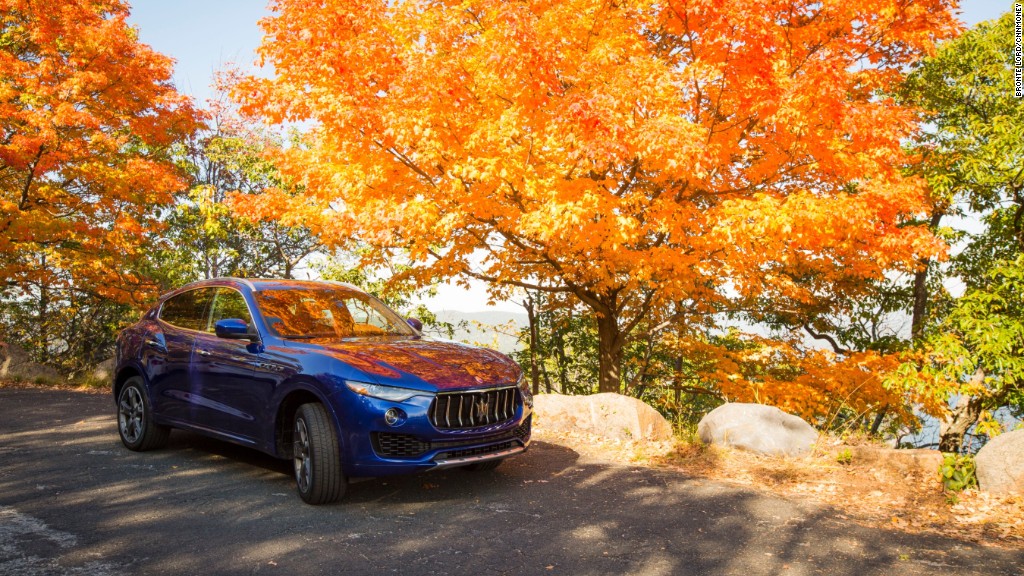 Maserati's new SUV, the Levante, is very pretty and very good, which should not be surprising. Also, it costs a lot of money -- also not surprising -- but, I'm betting, it costs a lot less than you think.
Let's play a little game. Without looking down the page, conjure up in your mind what you think a Maserati SUV would cost.
Just to be safe, I'm adding an extra paragraph here to keep you from accidentally seeing the real price. Go ahead. Think hard. What would you guess a Maserati SUV would cost? I'll wait.
OK, done?
Prices start at $72,000.
As I said, that is a lot of money, but it's probably less -- maybe even way less -- than you thought. The Levante I got to drive was priced at just under $85,000 with a decent suite of options including special Italian silk fabric on the seats. It's extra-strong silk, engineered to last at least 300,000 miles even with your fat wallet rubbing against it.
The rest of the SUV was equally impressive. The best thing about the Levante, aside from its attractive, if showy, exterior design and very nice interior, is its range of driving capabilities.
I recently wrote about the new Jaguar F-Pace which is a really exciting SUV to drive. I liked it. But the sacrifice for that surprising level of control on snaking roads was a rather firm ride. For a lot of people, that could be a deal killer.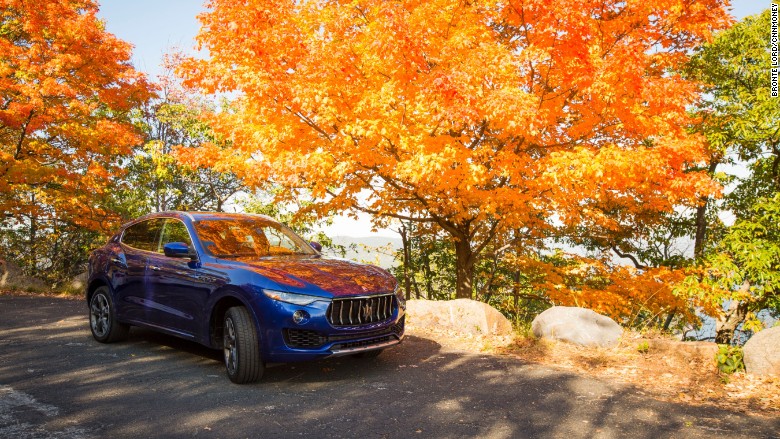 The far pricier Levante, by contrast, smooths out the bumps so nicely that all the world seems like freshly laid asphalt. Even so, it was never wallowing or uncontrolled.
Put it into Sport mode, though, and the Levante becomes a genuine athlete. A sophisticated suspension system keeps the body nearly upright even in the tightest corner while the SUV whips through curve after curve like a first-class sports sedan.
As I drove it up a twisting mountain road, the SUV's turbocharged V6, built by Ferrari, made a noise I'd been waiting for. It's a sound I've only ever heard from Maserati and Alfa Romeo cars -- both are part of Fiat Chrysler Automobiles (FCAM), from which Ferrari was recently spun off -- and it's startling at first.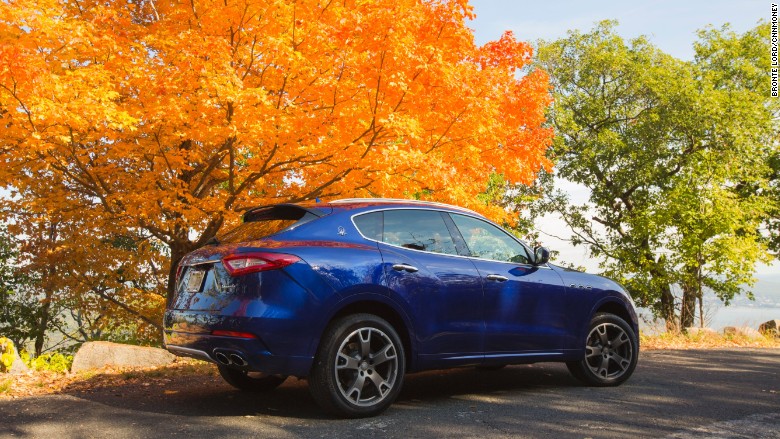 It's a rattling, metallic "Whowmp!" noise, like a small anvil being fed into a wood chipper. When you're driving hard, it happens as the engine slows during gear shifts or when you take your foot off the gas. It's not a pleasant sound, but it has a certain machine-age charm that I always find addictive. I keep wanting hear it again and again.
"Whowmp! Whowmp! Whowmp!"
The SUV I was in was not the performance-tuned Levante S version, which has an engine capable of making 424 horsepower. Mine, the more ordinary kind, could manage 345 horsepower, but that still felt ample. It was equipped with an eight-speed automatic transmission that handled its job admirably. I could also shift gears for myself using steering wheel-mounted paddles.
In normal driving though, the Levante's cabin is a peaceable place, quiet and comforting.
From the driver's seat, the interior is all elegance with richly veined wood trim and nice leather. Our backseat passenger wasn't quite so fond of the legroom which she found to be a bit snug but, according to Maserati's measurements, it's not bad. Cargo space also seemed copious, especially given the Levante's swooping body lines.
Lamborghini famously names its cars after bulls. Maseratis are named after winds like the Levante, Ghibli, Mistral and Bora.
Maserati expects the Levante to quickly become its best-selling product. In an era when it seems nearly impossible for any SUV to sell badly -- we just can't seem to get enough of them -- that would probably be true regardless. As it is, I'd say that is a sure bet.