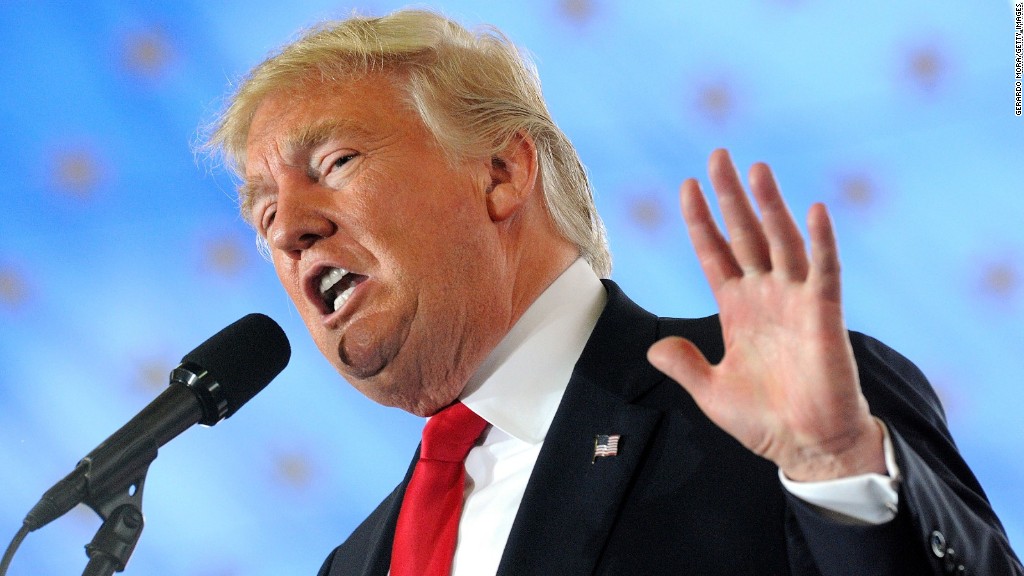 Natasha Stoynoff, the People Magazine reporter who accused Donald Trump of sexually assaulting her while she was writing an article about him and his wife Melania, is speaking out about her story and the criticism she has gotten since it was published.
"I am doing okay," she said in the new issue of People, portions of which were released online Tuesday. "Women are talking about this, and they need to... We cannot be silent anymore. I didn't tell my story for politics, I told it for women."
Stoynoff's article alleging that Trump made inappropriate physical advances on her at his Mar-a-Lago estate while she was writing a profile on the Trumps' one-year wedding anniversary made headlines last week. CNN has not independently confirmed Stoynoff's accusations.
The Trump campaign has denied that Stoynoff's accusation is true. The candidate himself appeared to point to Stoynoff's physical appearance while dismissing her story at a campaign rally last week. "She lies!" Trump said. "Look at her, I don't think so."
Stoynoff responded to this, telling People that, "I was obviously good-looking enough for him at the time to force-kiss me and insist that we were going to have an affair."
She added that "it's possible he just doesn't remember it... It was over 10 years ago and I assume I am one of many, many women."
Related: People Magazine slams Trump for "disgusting, pathetic attempt to victimize" reporter
People also revealed Tuesday that six witnesses, who are colleagues and close friends of Stoynoff's, have come forward to corroborate her account in various ways, from saying she told them about the alleged incident soon after she says it happened to rebutting a part of Stoynoff's article with which Melania Trump specifically took issue.
Melania Trump, who last week through a lawyer called on People to retract a portion of Stoynoff's story that says she ran into Melania in New York City not long after the alleged assault, attacked the story in an interview with CNN's Anderson Cooper Monday night.
"Even the story that came out in People magazine, the writer she said my husband took her to the room and start kissing her," she said. "She wrote in the same story about me -- that she saw me on 5th Avenue, and I said to her, 'Natasha, how come we don't see you anymore?' I was never friends with her, I would not recognize her."
But Lisa Herz, a friend of Stoynoff's quoted by People, says she was there when Stoynoff and Melania Trump saw each other.
"They chatted in a friendly way," Herz told People. "And what struck me most was that Melania was carrying a child and wearing heels."