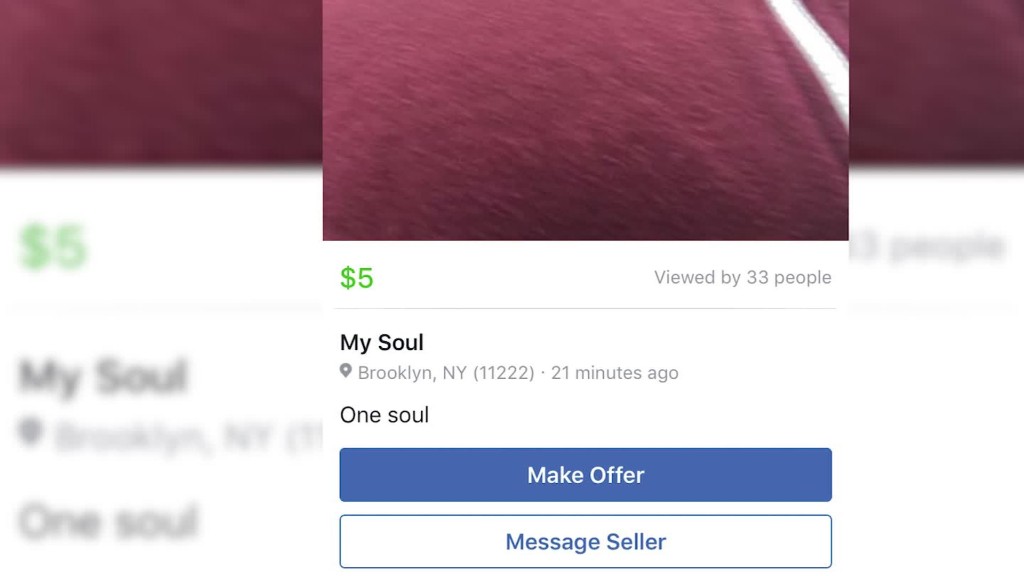 You can check in any time you like, but Facebook wants to make sure you never leave.
The platform is rolling out new features on Wednesday that act as your own personal Yelp (YELP) and event ticketing tool. And there's a twist: Facebook (FB) is leaning on your social circle to help you discover things to do.
Andrew Bosworth, Facebook's VP of the ads and business platform, said the new features will make it possible to find things to do and then make your plans all in one app.
"This is not a new problem; this is not a new idea," Bosworth told reporters at a roundtable discussion in San Francisco last week.
"We're almost worse off now than we were 10 years ago," he said. "Now, it's a very mobile dominated landscape, so I'm using one series of apps to figure out what exists and another series of apps to see if those things are good."
The Recommendations tool will let you ask your friends' advice on, say, a romantic restaurant. It will automatically turn suggestions into links and place them on a map embedded in your post. (A restaurant, or any other service, must have a presence on Facebook for comments to automatically link.)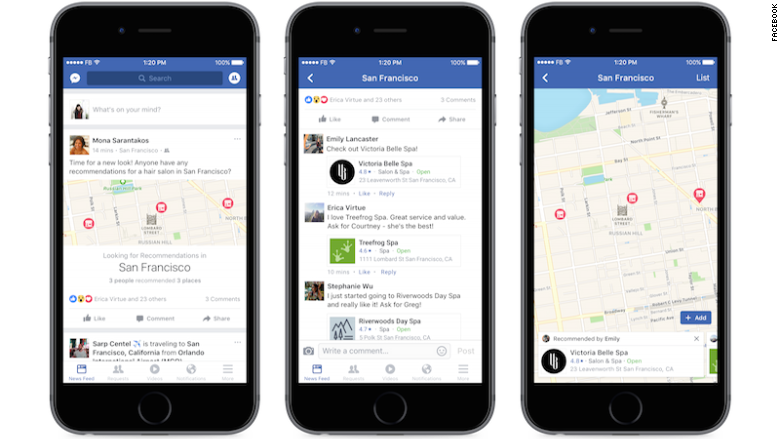 By using predictive artificial intelligence technology, the social network can understand when you're asking friends for help in a post. Keywords like "recommendations," "suggestions," or "where should I..." tell Facebook you're looking for input on a particular topic. After you type a status update with those keywords, Facebook will ask whether you want to turn on Recommendations.
Related: Facebook wants to invade your office
You can tap on your map to see a full-screen view of the places your friends tagged, similar what you might see on Yelp. Past recommendations with maps your friends made can be found on a dedicated bookmark page.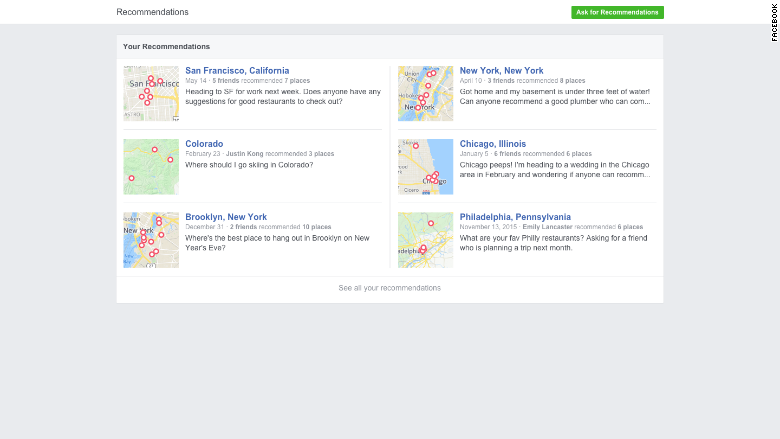 Sure, Recommendations free up time spent searching for spots yourself, but it relies on a network of friends to see and respond -- the outcome depends on how chatty and responsive your circle is.
But there are ways to make use of the tools without relying on friends. If you visit a business page -- for example, a salon -- you can make an appointment via Facebook. The company is partnering with professional service schedulers MyTime and Home Advisor to make it easy to book.
Facebook also made event planning easier. Through integrations with Eventbrite and Ticketmaster, you can buy tickets, register for events and get merchandise on the platform. It's also easier to find events based on your interests and see what your friends are attending. (If this all sounds remarkably similar, it's because Facebook launched a standalone events application earlier this month, which offers similar features in a separate app.)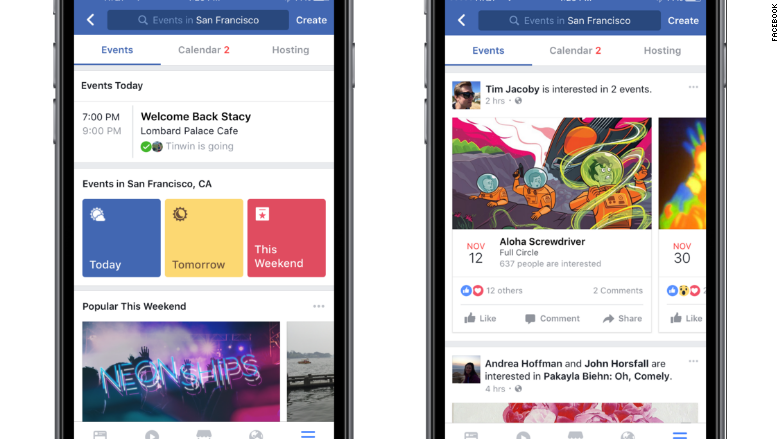 With the arrival of the crowdsourcing and purchasing features, coupled with the new office chat tool Facebook Workplace announced last week, it's clear the company wants its ecosystem of services to mean you never leave its platform.