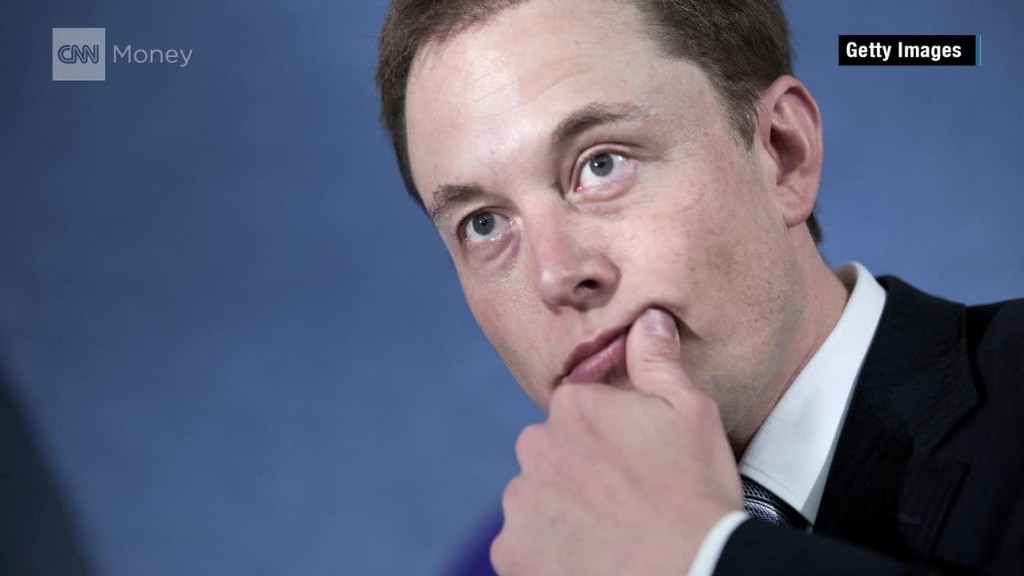 Elon Musk is a master showman. Consider the big Tesla announcement coming tonight at 8:00 pm eastern time. The Tesla CEO has been teasing a big "new product" reveal for a week and a half now.
That announcement seems to be something to do with the upcoming Model 3 electric car, according to a tweet from Musk today.
Relate: Elon Musk to Tesla employees: Let's make a profit!
When the Model 3 was first unveiled in April, Musk said that the vehicle he was showing off -- and that journalists were riding in -- wasn't the final product. More details about the final production vehicle would be revealed later, he said.
It's been a drawn out process. He initially said a product announcement of some sort -- which he vowed was "unexpected by most" -- would be on October 17. There was speculation it would be about the Model 3, but Musk provided no details.
A couple days before the scheduled announcement, Musk postponed it, saying, "Needs a few more days of refinement." Still, there was no hint as to what it might be about.
Related: Musk lays out the plan to put humans on Mars
Musk tweeted Wednesday that the "new product reveal" he had mentioned so many days ago would actually be Wednesday night. In a subsequent tweet he wrote, "This is also what I was alluding to by Model 3 part 2."
The announcement is scheduled for 8 p.m. ET and will be followed up by 30 minutes of media questions.