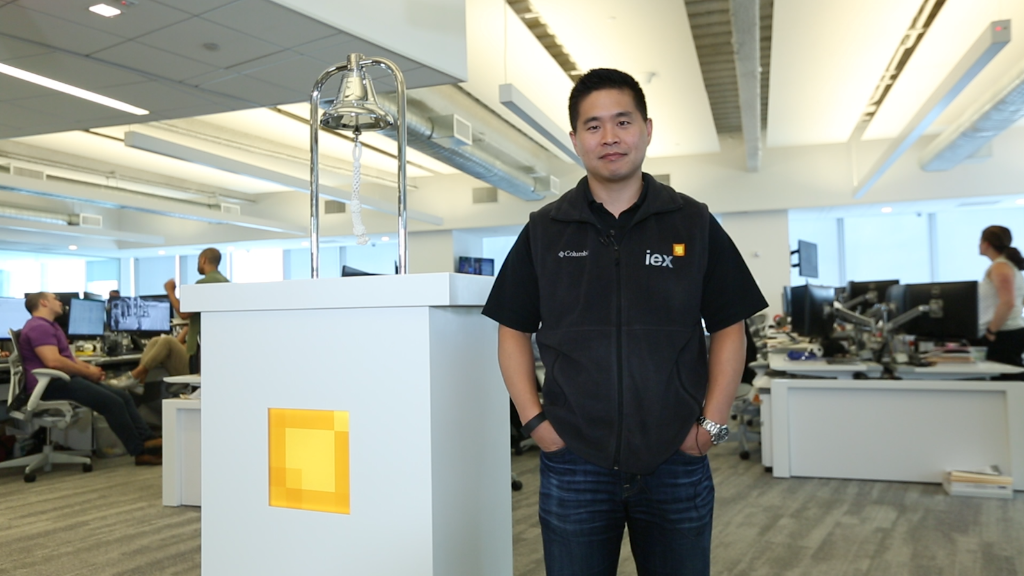 An investing earthquake is underway and it's threatening to end traditional money management as we know it.
Investors are pouring their money into so-called passive index funds that blindly track market indexes using computers.
It's a shift that is coming at the expense of funds that are run by mere mortals, aka invesment managers, who try to pick stocks that will outperform the market.
The trend is especially pronounced in the United States, where 28% of the industry's $17 trillion in assets are currently invested in passive funds, up from just 13% in 2008, according to data from market research firm Morningstar.
American investors have plowed a total of $671 billion into passive funds since the start of 2015, while pulling $257 billion out of so-called active funds run by managers over the same period.
Prominent BlackRock (BLK) CEO Larry Fink predicted this week that regulatory changes in the industry will encourage even more money to flow into these funds.
"We are likely to see a historical shift on how assets are being managed," he said. "[Investors] will use [passive funds] more and more at the center of their portfolios."
BlackRock's (BLK) popular iShares business, which offers investors passive exchange-traded funds (aka ETFs), saw $51 billion in net inflows over the past quarter while the firm's active funds brought in less than one-tenth that amount.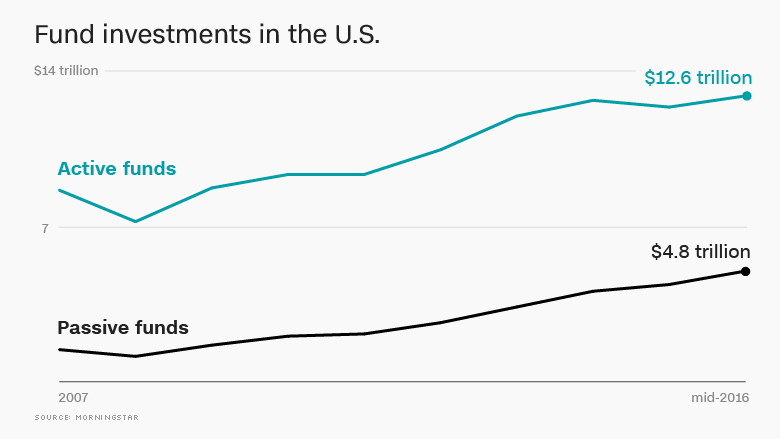 While it's tempting to invest with top investment managers who promise to outperform the market, research has shown that this strategy often results in smaller returns.
"Actively managed funds have generally underperformed their passive counterparts, especially over longer time horizons," said Morningstar researchers in a recent paper.
The reason for the lackluster performance of active funds typically comes back to investment fees -- which are much higher at active funds. (Computer algorithms don't have kids to feed back at home!)
Related: How should I invest a $250,000 windfall?
But some market strategists warn that passive investing is becoming a crowded trade, with too many people hopping onto the bandwagon.
"Indexing and ETFs offer tremendous value as part of the market, but they should not become the market. If this is an investor's singular approach to the markets, it represents a pursuit of mediocrity," said Mike O'Rourke, chief market strategist at JonesTrading.