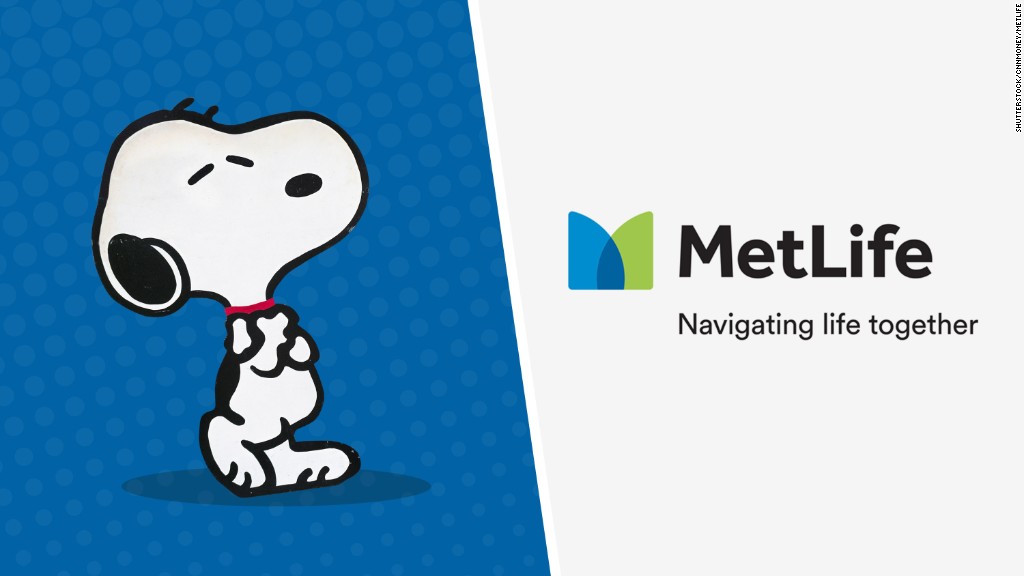 You blockhead!
MetLife (MET) will no longer be using Snoopy, Charlie Brown or any other members of the Peanuts gang in its ad campaigns.
The insurance giant said Thursday it was ditching the beloved Charles Schulz characters in favor of a new image that the company claims will reflect "a clean, modern aesthetic."
So instead of a giant blimp featuring Snoopy in his World War I pilot gear, MetLife said that it will have an M in blue and green colors.
MetLife has always had blue as one of the main colors in its logo. The green apparently "represents life, renewal and energy." Uhh. Okay.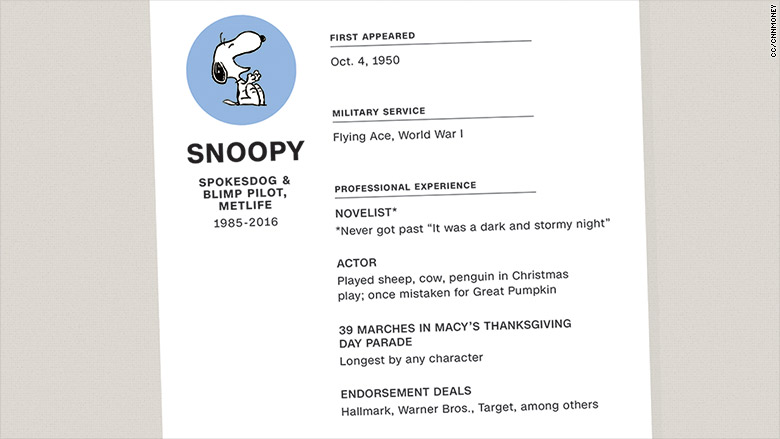 The marketing shift comes as MetLife prepares to spin off a chunk of its consumer life insurance business to shareholders as a new company called Brighthouse Financial. The "old" MetLife will focus more on group life insurance and international operations.
Esther Lee, global chief marketing officer of MetLife, said the decision to dump (dare I say, fire) Snoopy reflects this shift.
Sign up for CNNMoney's morning market newsletter: Before The Bell
"We brought in Snoopy over 30 years ago to make our company more friendly and approachable during a time when insurance companies were seen as cold and distant. Snoopy helped drive our business and served an important role at the time," Lee said.
She added that "we have great respect for these iconic characters" but that "it's important that we associate our brand directly with the work we do and the partnership we have with our customers."
Want more business news? Download CNN's Money Stream app!
Sigh. The change might make sense. But I still feel like Charlie Brown after Lucy yanks the football away from him as he's about to kick it. It could turn out to be the Great Marketing Blunder, Charlie Brown!
What do you think? Vote on my Twitter poll!