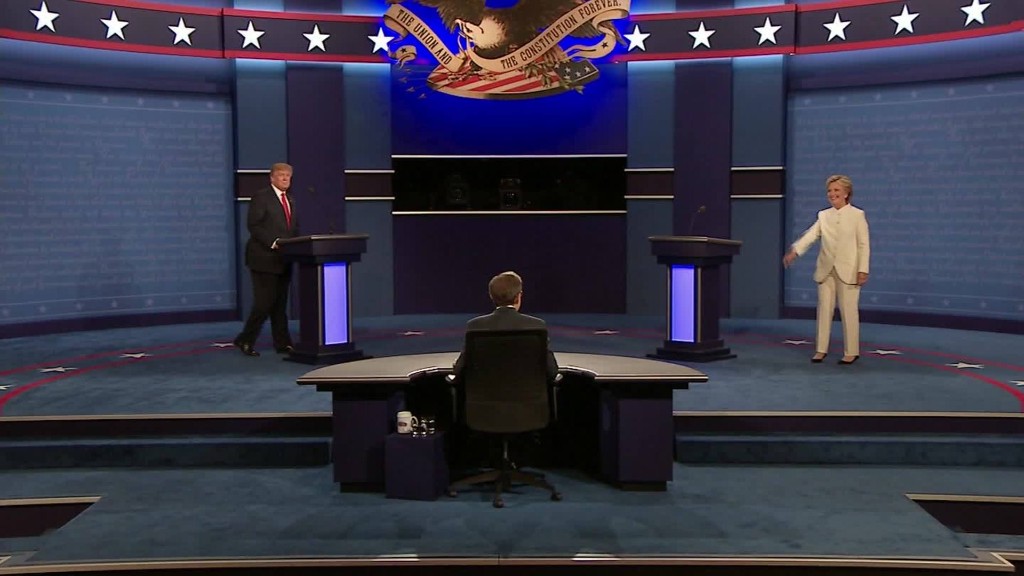 Plenty of people are thinkin' nasty thoughts after Wednesday night's presidential debate.
Spotify streams of Janet Jackson's 1986 hit single "Nasty" spiked 250% after Donald Trump called Hillary Clinton "such a nasty woman" during the final minutes of the showdown, according to the music service.
Clinton may not have acknowledged the comment during the debate, but the internet took notice. The word became one of Merriam-Webster's most searched-for entries after the debate, according to the dictionary website.
Clinton supporters also seized on the comment.
"Nasty" is one of Jackson's best-known songs from a music career that spans several decades and nearly a dozen solo albums.