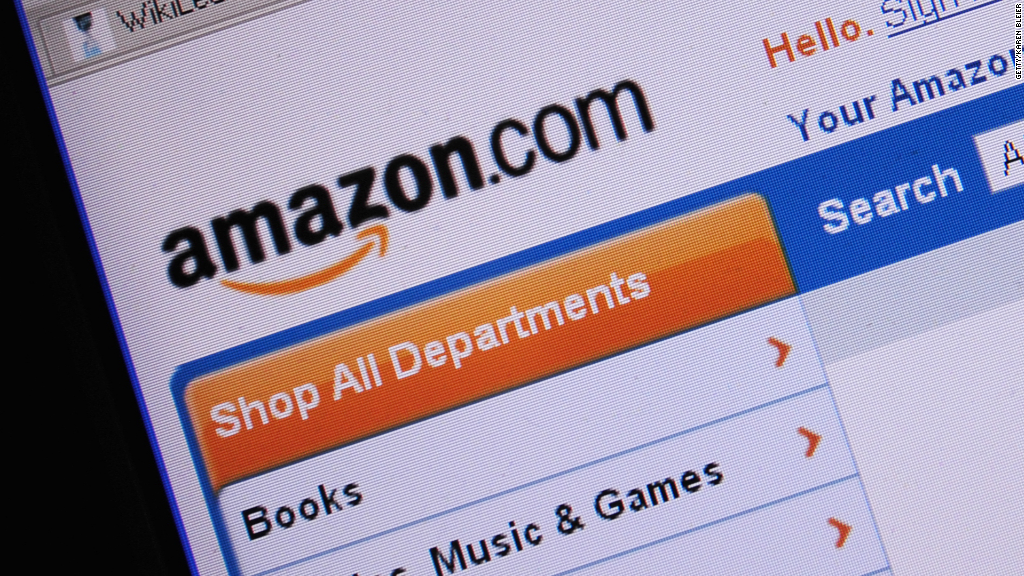 Jeff Bezos isn't holding back anymore when talking about Donald Trump. The Republican nominee, he says, is bad for democracy.
Bezos, Amazon (AMZN)'s founder and owner of The Washington Post, argued on Thursday that Trump is "eroding our democracy" with rhetoric of rigged elections, jailing his opponent and retaliating against critical media coverage.
"Saying that he may not give a graceful concession speech if he loses the election, that erodes our democracy around the edges. Saying that he may lock up his opponent erodes our democracy around the edges," Bezos said on stage at Vanity Fair's New Establishment Summit.
"It is inappropriate for a presidential candidate to erode that around the edges," Bezos added. "They should be trying to burnish it."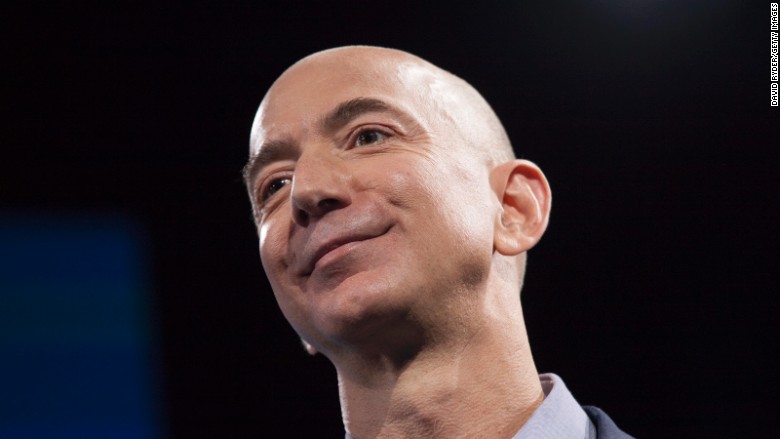 Trump blacklisted a number of media outlets for unfavorable coverage, including The Washington Post. The Republican presidential nominee has also repeatedly claimed Bezos uses the newspaper "for power" to fight potential legislation that would force Amazon to pay more taxes.
Bezos admitted in the interview that he initially erred by taking Trump's insults against him "very lightly." At one point, Bezos joked on Twitter about sending Trump to space on one of his rockets.
"I should not have taken it lightly," he said. "One of the things that makes this country as amazing as it is is we are allowed to criticize and scrutinize our elected leaders."
Related: Netflix CEO on Trump: 'It's so bad for America if he wins'
Bezos is just one of many prominent tech execs who have spoken out against Trump for his controversial rhetoric. The list includes the CEO of Netflix (NFLX), the founder of LinkedIn and the CEO of Hewlett Packard Enterprise (HPE), among others.
While Bezos is clearly no fan of Trump, he disagrees with some in Silicon Valley who argue tech companies should cut ties with billionaire investor Peter Thiel for donating $1.25 million to the candidate after Trump's offensive remarks about women.
"We don't want to live in a country where you can't associate with people who have wildly different political opinions from yourself," said Bezos, adding he would not kick Thiel off Amazon's board of directors if he were on it.
Mark Zuckerberg -- the CEO of Facebook (FB), where Thiel is a board member -- echoed that sentiment in an internal memo to employees.
"We can't create a culture that says it cares about diversity and then excludes almost half the country because they back a political candidate," Zuckerberg wrote.
Bezos may be tolerant of Thiel, but that didn't stop him from taking a dig at the eccentric billionaire and his political activities.
"Peter Thiel is a contrarian," Bezos said. "You just have to remember that contrarian are usually wrong."