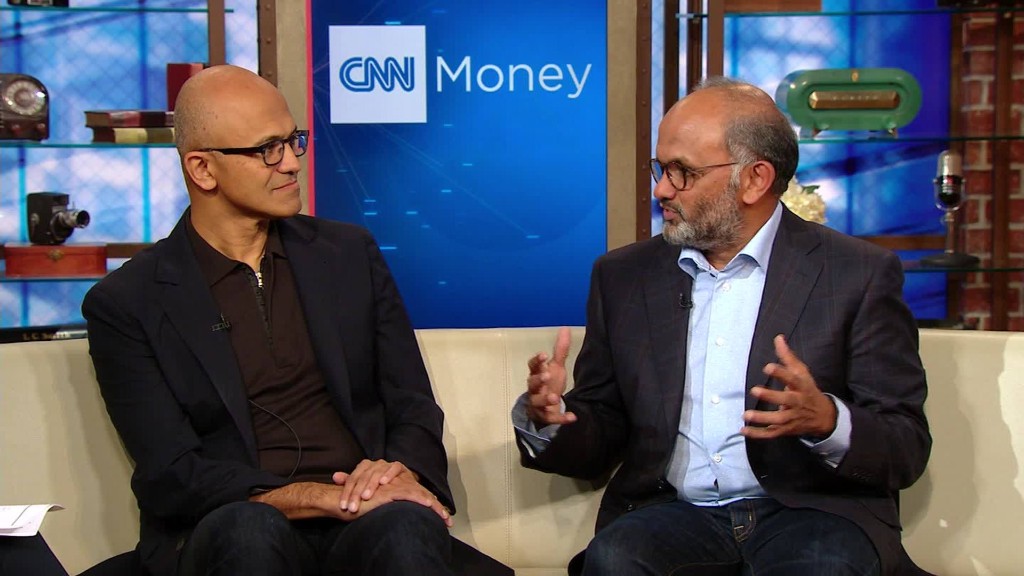 Microsoft is about to party like it's 1999.
Microsoft (MSFT) stock soared as much as 5% in pre-market trading following a strong earnings report on Thursday, setting the company up to hit a new all-time high when the market opens Friday.
The stock topped the $60 mark for the first time after hours, passing Microsoft's previous all-time high of $59.56 set during the peak of the dot com boom in 1999.
Microsoft's sales rose to $22.3 billion last quarter, from $21.7 billion a year earlier, with the success of its cloud computing effort leading the way.
Sales from its cloud division grew 6% to $6.7 billion for the quarter. That growth was fueled in part by the staggering success of Azure, its cloud computing platform, which more than doubled sales year-over-year.
Related: Patriots' Bill Belichick says paper works better than a Microsoft Surface
Microsoft has invested heavily to reposition itself as an industry leader in cloud services, rivaling businesses like Amazon (AMZN).
This has helped Microsoft cushion the blow from a failed investment in smartphones and a sagging PC market dragging down its Windows licensing sales. And not a moment too soon.
The company's flailing phone division saw sales decline 72% year-over-year. Gaming revenue, a new financial category for Microsoft highlighting Xbox-related sales, also fell by 5%.