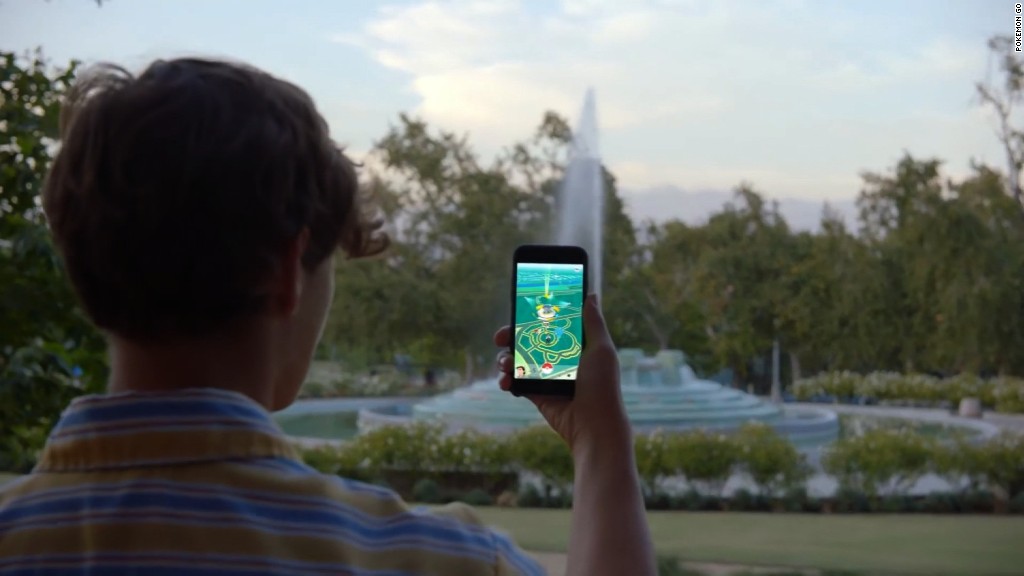 The wait is almost over.
Nintendo says it's going to dispel some of the mystery surrounding its long-awaited new home video game system -- codenamed "NX" -- on Thursday morning in the U.S.
"Be among the first to discover #NX," Nintendo (NTDOF) tweeted with a photo of Mario peering out from behind a curtain. "Watch the Preview Trailer at 7am PT/10am ET."
Many fans have been eagerly awaiting word on the NX since Nintendo slipped a passing mention of the new device into its quarterly financial report in April. Other than a planned release date of March 2017, the Japanese company provided little information about what it called "a brand-new concept."
Gamers will find out more Thursday morning on Nintendo's website, where the 3-minute trailer for the NX will appear.
Investors seem to be hoping it will show something groundbreaking enough to help turn around Nintendo's fortunes. The company's stock gained as much as 4.6% in Tokyo after the preview announcement.
Nintendo's share price more than doubled in July following the release of the hugely popular augmented reality game Pokemon Go. But the stock later gave up some of those gains after the company said the game would have only a "limited" effect on its bottom line. It got another lift last month after Nintendo said it would release a new Super Mario game in Apple's iOS store this year.
Related: Super Mario coming to Apple's App Store!
But Nintendo's previous home video game system, the Wii U, was a big flop. Only around 13 million Wii U consoles have been sold since its November 2012 release, a fraction of the more than 100 million sales clocked up by its smash hit predecessor, the Wii. The company posted a loss of around $237 million for the three months through June.
Consoles launched a year after the Wii U by rivals Sony (SNE) and Microsoft (MSFT) have comfortably outsold it.
Those two companies also have new machines on the way. Sony's PlayStation 4 Pro, an upgrade of its current console, goes on sale next month. And Microsoft has dropped some hints about its new device, known as Project Scorpio, which is expected to come out around the 2017 holiday season.
-- Yoko Wakatsuki contributed to this report.